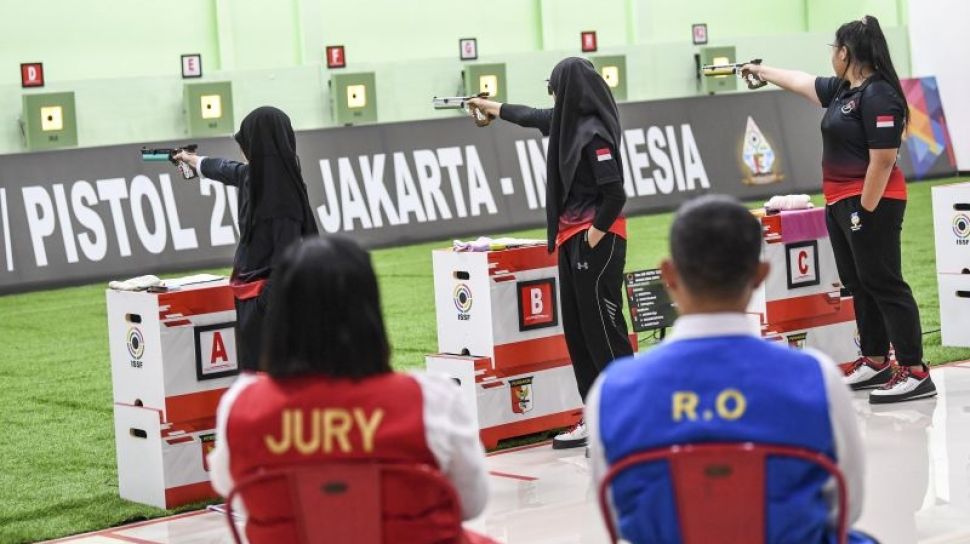 Suara.com – Indonesia as the host ended the competition at the 2023 Shooting World Cup or ISSF World Cup Rifle/Pistol by placing sixth.
According to ISSF's official website, Monday, while competing at the Senayan Shooting Range, Jakarta, from Friday (27/1/2023) to today, Merah Putih collected two gold and four bronze.
The Chairman of the ISSF World Cup Rifle/Pistol 2023 Organizing Committee, Siswanto, said this result was a good start in increasing shooting performance in Indonesia.
"If you say satisfied, we are satisfied. But we cannot be satisfied just yet because our goal is still far away. We want Indonesia to become world and Olympic champion. We see this achievement as encouraging. PB Perbakin's long-term coaching efforts under the leadership of Mr. Joni Supriyanto are showing results," said Siswanto who serves as the Executive Chairman of PB Perbakin for the 2018-2022 period.
Read also: Menpora is optimistic that the Indonesian national team can perform optimally at the 2023 U-20 World Cup
Indonesia had the opportunity to add to its medal coffers after Fathur Gustafian and Audrey Zahra Dhiyaanisa who qualified for the final round for bronze in the 50m rifle 3 position in the mixed team which was the last number in the competition, today.
Unfortunately, they failed to win a medal after losing to Kazakhstan, represented by Yelizaveta Bezrukova and Islam Satpaev with a score of 7-17.
As a result, Indonesia had to settle for sixth place while still winning two gold and four bronze. Two red and white gold medals through Arista Perdana Putri Darmoyo/Muhammad Iqbal Raia Prabowo in the 10m air pistol mixed team, and Mohammad Hasan Busri/Trisnarmanto/Fathur Gustafiar who took part in the 50m rifle 3 position for the men's team.
Then bronze from Iqbal Raya in the men's 10m air rifle number, Audrey Zahra Dhiyaanisa/Khairunnisa Salsabela/Masayyu Putri in the women's team 10m air rifle number, Lily Sulistyadewi Tirthajaya/Rihadatul Asyifa/Arista Perdana Putri Darmono who took part in the women's air rifle number, and Vidya Rafika Rahmatan Toyyiba, Audrey Zahra Dhiyaanisa, and Diaz Kusumawardani in the 50m rifle 3 position for the women's team.
Kazakhstan eventually became the participating country with the most medals, namely three gold, five silver and three bronze. While Switzerland is in second place with three gold, three silver, one bronze and Hungary is in third place with three gold, two silver.
Also Read: Fact Check: Chinese Soldiers Enter Indonesian Territory at Midnight, Really?
South Korea is in fourth place with two gold, two silver and four bronze. Then Austria is one level above Indonesia by collecting two gold, two silver, three bronze.