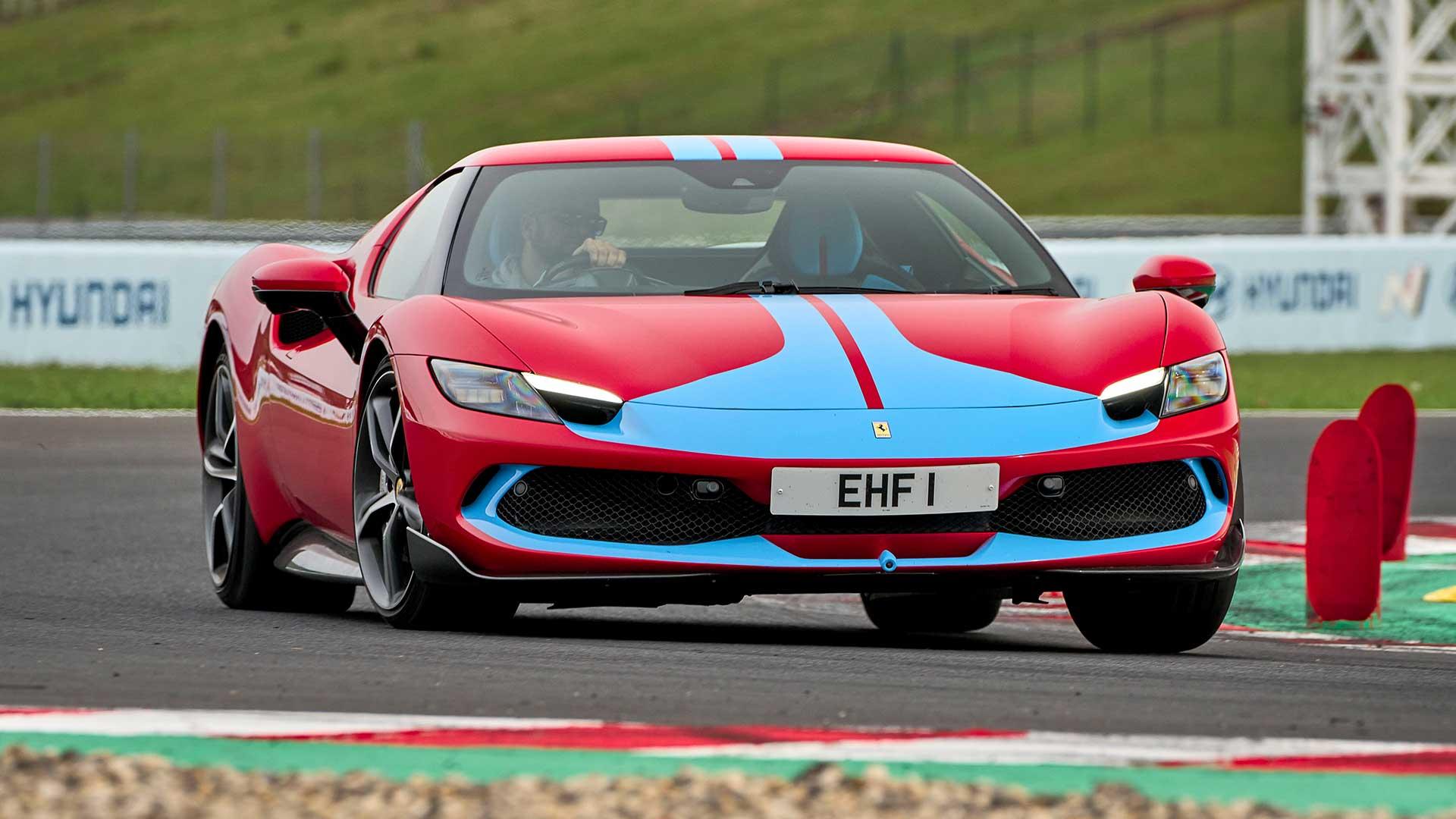 According to Chris Harris, the Ferrari 296 GTB sets new standards for fast cars and leaves so-called competitors far behind
I haven't really had the opportunity to empty a bucket of compliments on the Ferrari 296 GTB yet; when we filmed it in Germany it was my cricket playing friend driving it.
The 296 is much of what we now readily assume a Ferrari will be: beautifully engineered and with such an immense level of performance that it really makes you wonder how much more a human being could possibly need. But what struck me most when I tested it in the UK was how effectively it cuts through the gap between supercar and hypercar.
Because what is the Ferrari 296 GTB anyway?
Of course, there isn't really a precise dividing line between two such arbitrary qualifications, but my back has always seen it as the difference between 'so, that's fast' and 'woah, what the hell was that?'. What happens when cars like the 296 appear: nerds like me always have to sit down and think about what we've always thought of as different 'classes' of cars.
For example, I drove the 296 behind Paddy, who drove the Pagani Huayra BC. Since he was piloting what looked most like a very angry insect, I actually assumed that he would disappear from sight quite easily in a straight line. But he didn't.
So what we have now is an 'entry-level' Ferrari that's as fast as one of the craziest hypercars ever sold. That's quite a remarkable reset in the history of fast cars, and yet it seems to pass completely by most people.
Where is it going?
Maybe that's because these machines are so competent that people just expect this sort of thing; in fact, they already count on it. But I can't quite get the gigantic performance that the 296 delivers. And that immediately brings me to the next thought. How exactly does Ferrari see the world of fast cars in ten years' time, if it has already set the bar for itself with the base of its range (!) at more than 800 hp?
The last time I felt this way was when Mercedes launched the SL 55 back in 2001. That sounds like a rather arbitrary choice, but I remember very well driving it and thinking, 'This car just has 200 more horsepower than everything he's supposed to compete with.' The SL 55 completely changed the idea we had of an open GT, and of what an open GT should be.
Moments like these always stay with me. The first time I drove a Mitsubishi Evo, I couldn't get over how a car could move so ridiculously fast. An S2000 running at more than 8,500 revolutions per minute – how was it possible that you even had a warranty on such a car? The 996 Turbo S felt like it was tearing up the tarmac under all four wheels.
The Ferrari 296 GTB raises the bar
Now he feels like a little speed walker could keep up with him. The 296 is even more astonishing than any of these cars because it's not a statement of ultimate powerhouse – it's the entry-level! The car where everything of this company starts now, and which already feels like a LaFerrari as soon as possible.
I no longer know what else is a supercar or a hypercar. Perhaps the 296 has pushed all criteria into more subjective boxes, such as sound, or the factor 'am I being seen and heard?'. I am also a little worried about the brands that feel they are a competitor to Ferrari. The gap between Maranello and the rest has never been wider in the quarter century that I've been testing cars.
The Artura is fantastic, but it's plagued with all sorts of problems and doesn't have that explosive acceleration. Aston Martin? That just hasn't been on the same level lately. It will be a long time before they can participate again. At this point I don't even think it will ever happen again.