Hogwarts Legacy does not have a Photo Mode at the moment, but there is an in-game option with which you can simulate it.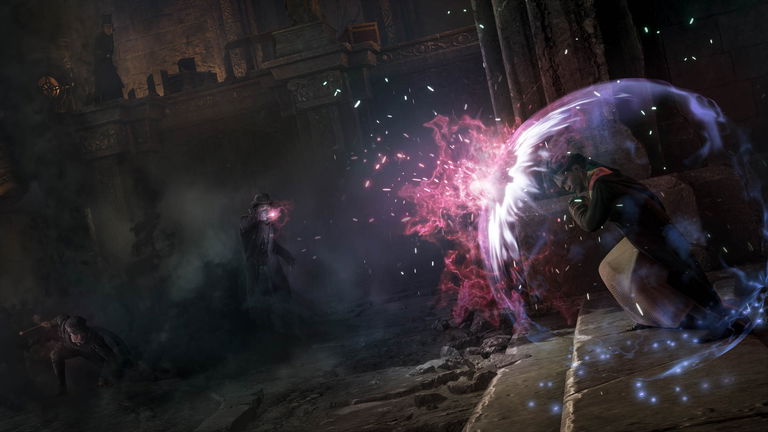 join the conversation
Hogwarts Legacy is a video game capable of show all the beauty of the Harry Potter universe, with the most original and detailed environments that allow you to enter the magical world in the most immersive way possible to date. Of course, some basic concepts from literary works and movies are included, but also lots of original content and options to give a great personality to the Avalanche Studios title. In our complete guide to Hogwarts Legacy we give you some of the most useful tips so that you can get the most out of the title and you don't miss absolutely a single detail of what is included in it.
Unfortunately, at this time there is no Photo Mode to be able to extract all the beauty of the world of Hogwarts Legacy in images, so we only have to wait for this option to be included in the future. However, the game offers you a setting by which you can simulate somehow this option so popular in today's video games, removing the interface so that all the elements that appear on the screen do not bother you when taking your snapshot. We explain how you can do it.
How to remove the interface to take photos in Hogwarts Legacy
Of course, the first thing to keep in mind is that you will have to choose the angle, positioning and other aspects of the photo yourself, since you will not be able to freeze the frame and modify it later, as Photo Mode allows. Once you have done it, you will have to perform the following steps:
go to Pause Menu.Select the option "Settings".Now go to "Interface Options".Choose "No" in each of the options which includes this submenu.
Now when you return to the game, You will be able to see that there is not a single element on the screen, which will allow you to make a totally clean image of elements and sharp to extract the beauty of Hogwarts Legacy in all its splendor. Remember to turn these options back on once you are done with your photo shoot, as they are really useful in gameplay. Thanks to the Twitter user @thePSXGirl for the advice.
join the conversation