In Hogwarts Legacy there are a multitude of puzzles in which you will see doors with certain symbols and numbers and here we explain what you need to do to solve them.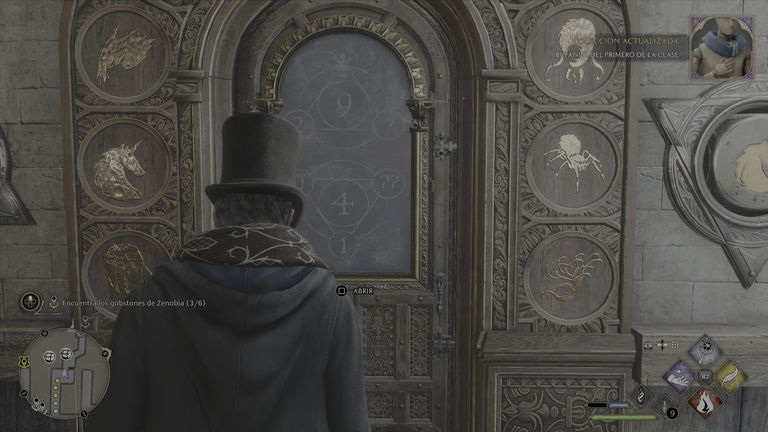 join the conversation
Hogwarts Legacy It is a truly complete game and is one of the best adaptations that have been made so far in video games about the Harry Potter universe. The School of Witchcraft and Wizardry is a very special place.in which strange and exceptional things happen, so it is easy to find various riddles and puzzles that invite students to solve the mysteries What does the castle contain?
If you have been stuck at some point and do not know how to progress through any of the puzzlesin our complete guide to Hogwarts Legacy we explain in detail how can you solve them all. One of the most common that you can find between the walls of the castle are the doors with symbols and numbers which will lack certain symbols to elaborate the equation and here we will tell you what you need for it, because it is not easy at all if you do not have a key element, with a very different method from how to solve the moth murals.
Solution to the puzzle of doors with symbols and numbers of Hogwarts Legacy
To be able to solve these puzzles, it will not be enough for you to explore the environment or perform a specific spell, but rather you will need a page that will give you the key to be able to solve all and each of the puzzles of this type that you will find in the different locations of Hogwarts. legacy. This page shows the exact values ​​of each of the symbols that appear on the doorsso it will be very easy for you to do the sum.
The page in question can be found in a chest that is usually located next to some of the puzzles. We do not know if it is random or not, but it appeared to us while we were fulfilling the mission of the Gobstons of Zenobia, in the astronomy toweras you can see in this image:
As you can see, it's about a very explicit page regarding the resolution of this type of puzzle, so you only have to add the values ​​of one of the symbols and find the missing one to give the number that you will find in the center of the triangle. Once you complete it, the door will disappear and you will be able to access the rewardswhich are quite varied this time.
join the conversation