Use these tricks to see the total cost of the PlayStation Store.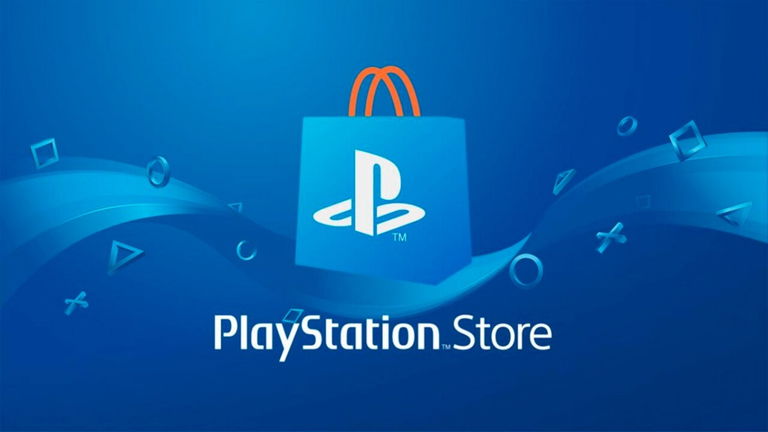 You can see how much you have spent in the PlayStation Store
join the conversation
The regular players of PlayStation they can easily lose count of the money they have spent. there are more and more releases on PS5, some as important as God of War: Ragnarok, and the price of the games already reaches 80 euros. Unless you check your movements in the bank, PlayStation Store does not make it easy to see how much money have you spent on games, accessories and complements. In this little tutorial we will tell you a trick to see all the digital purchases you have made with your playstation network account.
The latter is important because purchases are associated with a user profile. If at some point you have had several, you will have to add the total from both accounts. However, there is a more or less quick way to know the total money that we have spent throughout the years. There are several methods available, since you can do it from the page of PlayStation Store, from the PS5 console and from PS4. Even if it is out of curiosity, do not miss this and other tricks to know everything you spend in the official store.
How much money have I spent on the PlayStation Store?
Without a doubt is the million dollar question that many PlayStation users do. The Store can be a very intuitive store for buy video games, but it does not offer many facilities to the user to access the total amount of money that you have invested all this time. The most effective method is to enter the transaction history from any of the platforms that we have indicated, although the images correspond to the PlayStation Store page from the browser. Follow these steps to find the information you're looking for.
From the browser
Sign in to the PlayStation Store page.Enter (Account Settings) and select (Transaction history).A list will open that you can filter by date.
What happens if I buy a game on the PlayStation Store and delete it?
You will not lose any games you have deleted, as they can be download the app from the library whenever you want.
This is all you can do to find the compras de PlayStation Store, since there is no concrete function to see the total. In that case, you can pass all your transactions to an Excel page to calculate the total value and even do it by years to make it easier keep track. It is hard to believe that PlayStation has not yet thought of implementing such a useful feature for users. at least it's possible see details of each purchase if you click on it.
From PS5 and PS4
Also mixed in this list are the acquisition of free PS Plus games, for example, making the process more tedious. the free games appear with cost 0while funds added to the wallet are represented in green color. You can perform these steps from the console PS4 and PS5 as we describe below.
Enter (Settings) and select (Users and accounts).Go to (Account) > (Payment and subscriptions) and (Transaction history).Select the account and then the date range.
This method is identical on PS4, although it slightly changes the name of the menus. In that case you will have to enter (Settings) > (Account Management) > (Account Information) > (Wallet) and (Transaction History). The purchase information does not change between consoles either, it is a section that has remained intact throughout the years.
How to cancel payment on PlayStation Network
Although we can't see the total cost on the PlayStation Store, users have the right to cancel and receive refund of a product. This means that there is a period of 14 days from the date of purchase to cancel and receive a refund. This has some limitations, since you cannot cancel a digital content that has already been downloaded or installed unless it is faulty. However, Sony reserves the right to refund in exceptional cases such as playstation plus coupon codes or specific games.
Where can I see how much PS Plus I have left?
Log in with your username and enter the (Settings) menu. Then go to (Account Management) and (PlayStation Subscriptions) to see the expiration date of your PS Plus subscription in the upper right.
How to deactivate the automatic renewal of PS Plus?
From PS4 and PS5 you can deactivate the automatic renewal of PS Plus in the menu of (Account Management) and (PlayStation Subscriptions).
Las PlayStation Plus subscriptions and other services work differently. We already told you how cancel PS Plus subscription, of which you can also request a refund with some conditions. You can consult the PlayStation Store cancellation policy when you have a question about this topic.
How to request a refund for a purchase
Thus we come to the last of the possible scenarios. We have bought a digital product, but we regret it and want to recover the money. PlayStation is clear about this and you can request a refund of games, add-ons, subscriptions and reservations within 14 days of purchase. But no refund will be made in case of having downloaded or reproduced the content. If you meet these requirements, you will receive a refund with the original payment method whenever possible.
Where is the wallet on PS4?
You can see the balance of the PlayStation 4 wallet in (Payment management) from your PlayStation Network account.
This excludes purchases with Bancontact (MisterCash), Paysafecard or funds coupons. In either case, the refund will be done in the wallet. Requesting a refund is done through the PlayStation website to contact the support team. Here you just have to follow these steps to talk to a responsible person of the service through chat that will be available 10 a.m. to 6 p.m. in the afternoon (Monday-Friday).
Enter the PlayStation support website.Select the option (PS Store and refunds).Click on (PlayStation Store Refunds).Finally, access the (Live chat) to talk to a person.
As you have seen in the image, you can do this process to solve various problems. You can also use this channel to solve inconvenience with the paymentunauthorized payments that have been made with your account, ID change or access problems, even hardware repairs. Take a look for yourself to see all that this PlayStation tool has to offer. However, we always recommend activate verification in two steps of PS5 to avoid unpleasant surprises.
join the conversation