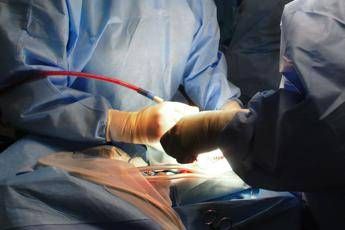 Over 6,000 surgeons and postgraduates, more than 50 companies in the medical and hospital sector, 12 international medical-scientific delegations who will meet in over 60 scientific and in-depth sessions and 300 video contributions. These are the numbers of the 41st Acoi – Association of Italian Hospital Surgeons Congress, which will be held in Rome from 10 to 13 September next at the La Nuvola Congress Center in Eur. "For 4 days, Italian healthcare will have a unique stage – announces Marco Scatizzi, president of Acoi – The Rome congress will be the place where institutions, healthcare professionals, companies that develop innovation and technology every day, and patients will meet. An event that will mark, for everyone, the challenge for the restart of healthcare. We want healthcare to start off on the right foot after months of political-institutional transition and at the end of the summer break".
"It will be an event full of contents – explains Pierluigi Marini, past president of Acoi and president of the congress – from the recovery of waiting lists to training, from the opportunities that technological innovation moves to the instruments, too often obsolete, in hospitals. And then again: space for young surgeons and trainees, we want to restore confidence in all of them to defeat the vocational crisis and the brain drain that we have seen, despite ourselves, in recent years.But the Nuvola will also be the ideal venue for confronting the institutions. Acoi has in its DNA the constant search for comparison and support for regional and national institutions to have a health service worthy of the name and in Rome we will do everything possible to seek this result".
Preceding the Congress 'A Capital Challenge' there will be some thematic appointments that will be held in the next few weeks. The first is scheduled in Rome on 16 February at 5 pm at Palazzo Wedekind in Piazza Colonna, with the round table 'Technology, quality, safety in operating theaters and coroner litigation' which will be attended by Luciano Ciocchetti, vice president of the Social Affairs Commission of the Chamber of Deputies ; Elena Bonetti, Vice-President of the Social Affairs Commission of the Chamber of Deputies; Tommaso Pellegrino, general surgeon and councilor of the Campania Region; Fernanda Gellona, ​​director general of Confindustria medical devices; Mattia Altini, Director of Health of the Emilia Romagna Region.