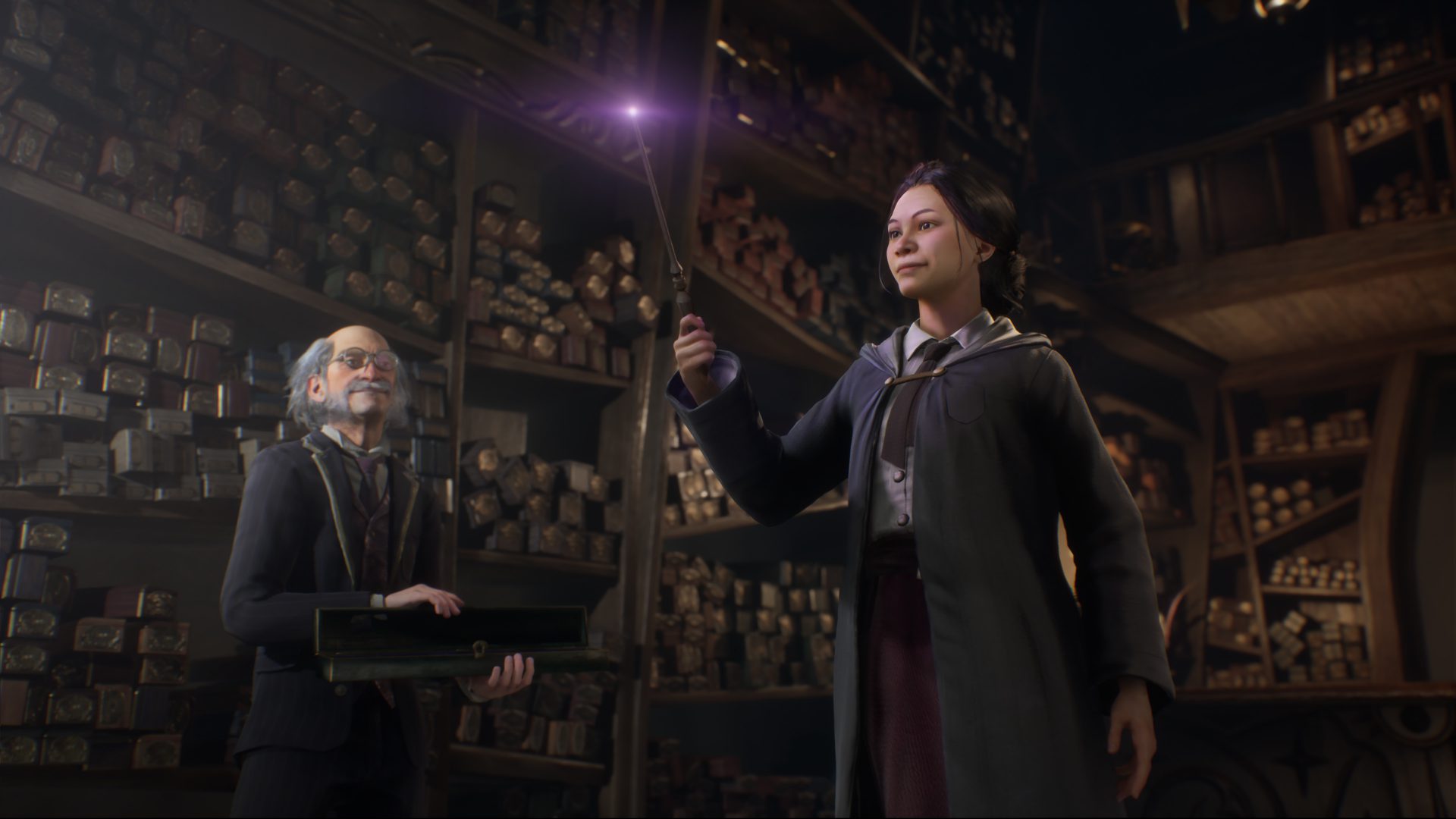 Hogwarts Legacy, the open world action RPG released by Warner Bros. Games under the label Portkey Games and developed by Avalanche Softwareis available today for PlayStation 5, Xbox Series X|S e PC in the Digital Deluxe Edition and in Deluxe Edition fisicawhile the Standard Edition physical and digital will be released on February 10th.
To discover all the secrets of making the game, from 10 February the volume "The art and the making of Hogwarts Legacy", published in Italy by Panini Comics, will also be available in bookshops, comic shops and panini.it. A journey behind the scenes of the video game with exclusive interviews with the studio Avalanchestunning concept art, renderings and illustrations that will immerse all readers in the creation of this unique gaming experience in the acclaimed Wizarding World.
You can see the official Hogwarts Legacy launch trailer below, while here we also refer you to our review:
"Hogwarts Legacy fulfills the wish of studying at Hogwarts School of Witchcraft and Wizardry and brings to life the wizarding world that fans of the game have dreamed of for years," said David Haddad, president of Warner Bros. Games. "The Avalanche team has created a captivating game, full of mystery and magic, in which fans and others will be able to immerse themselves to create their own magical stories".
"As fans of the wizarding world, we are honored to work with this franchise to create Hogwarts Legacy and offer fans the chance to fulfill their dreams of attending Hogwarts and exploring the world like never before," said John Blackburn, studio director of Avalanche Software. "We are sure that players will appreciate the attention to detail and passion of our team, the original story and all the magical elements that are an integral part of this game, of which we are extremely proud".
In Hogwarts Legacy, players arrive at Hogwarts as new fifth year students. At the beginning of the adventure they will be able to customize the appearance of their character by choosing from many options, to be the wizard or witch they want. After choosing or being assigned to one of the four houses of Howgarts (Gryffindor, Hufflepuff, Ravenclaw or Slytherin), they will meet their companions in the common rooms and participate in lessons such as Magic, Defense Against the Dark Arts, Herbology and Potions. Here they will meet their professors, learn to cast spells, grow magical plants, prepare potions and much more.
In addition to the lessons and spells, players will have access to a large set of upgrades, talents and skills that will help them in their progress as a wizard or witch. They will be able to take on challenges around the world to gain experience and improve their skills. Between lessons, players will be able to explore a complete version of Hogwarts Castle, where, in addition to attending classes, they will be able to discover dungeons, hidden passages and complex puzzles. They will develop their character's abilities as they master powerful spells and hone their fighting techniques to face lethal enemies.
The game's open world is designed to allow you to move freely around Hogwarts castle and the surrounding area, exploring new and familiar areas of the wizarding world such as Hogsmeade and the Forbidden Forest. It's an immersive, action-packed mix of magic: players can fly on a broomstick, tame and ride magical beasts, and battle enemies such as trolls, spiders, and dark wizards. Along the way, they'll discover a vast world filled with dangerous threats tied to the wizarding world's long-forgotten past and an unusual ability only they possess. Players will also come across missions and situations that will require difficult choices about who to side with.
The Digital Deluxe Edition of Hogwarts Legacy is available worldwide today for a suggested retail price of €84.99 for PlayStation 5, Xbox Series X|S and €64.99 for PC. Includes 72 hours of early access to the game and the Dark Arts Pack, which provides access to an exclusive wardrobe through the Dark Arts Cosmetic Set, the Dark Arts Sachet Hat, a Thestral that players can ride, and access to the Dark Arts combat arena, where players can test their Dark Arts prowess against waves of fierce enemies.
The Deluxe Edition of Hogwarts Legacy is available for PlayStation 5 and Xbox Series X for €84.99 (MSRP) and will be available this April for PlayStation 4 and Xbox One for €79.99 (MSRP).
The physical and digital Standard Edition will be released on February 10 for PlayStation 5, Xbox Series X|S and PC, April 4 for PlayStation 4 and Xbox One, and July 25 for Nintendo Switch. Hogwarts Legacy Standard Edition will be available for PC for €59.99 (MSRP), for PlayStation 4 and Xbox One for €69.99 (MSRP), and for PlayStation 5 and Xbox Series X|S for €74.99 (MSRP). ).
Hogwarts Legacy is available to pre-order on PlayStation Store, Microsoft Store, Steam and Epic Games Store for PlayStation 5, PlayStation 4, Xbox Series X|S, Xbox One and PC. All players who pre-order will be able to receive the exclusive Onyx Hippogriff to ride upon completing the related quest.