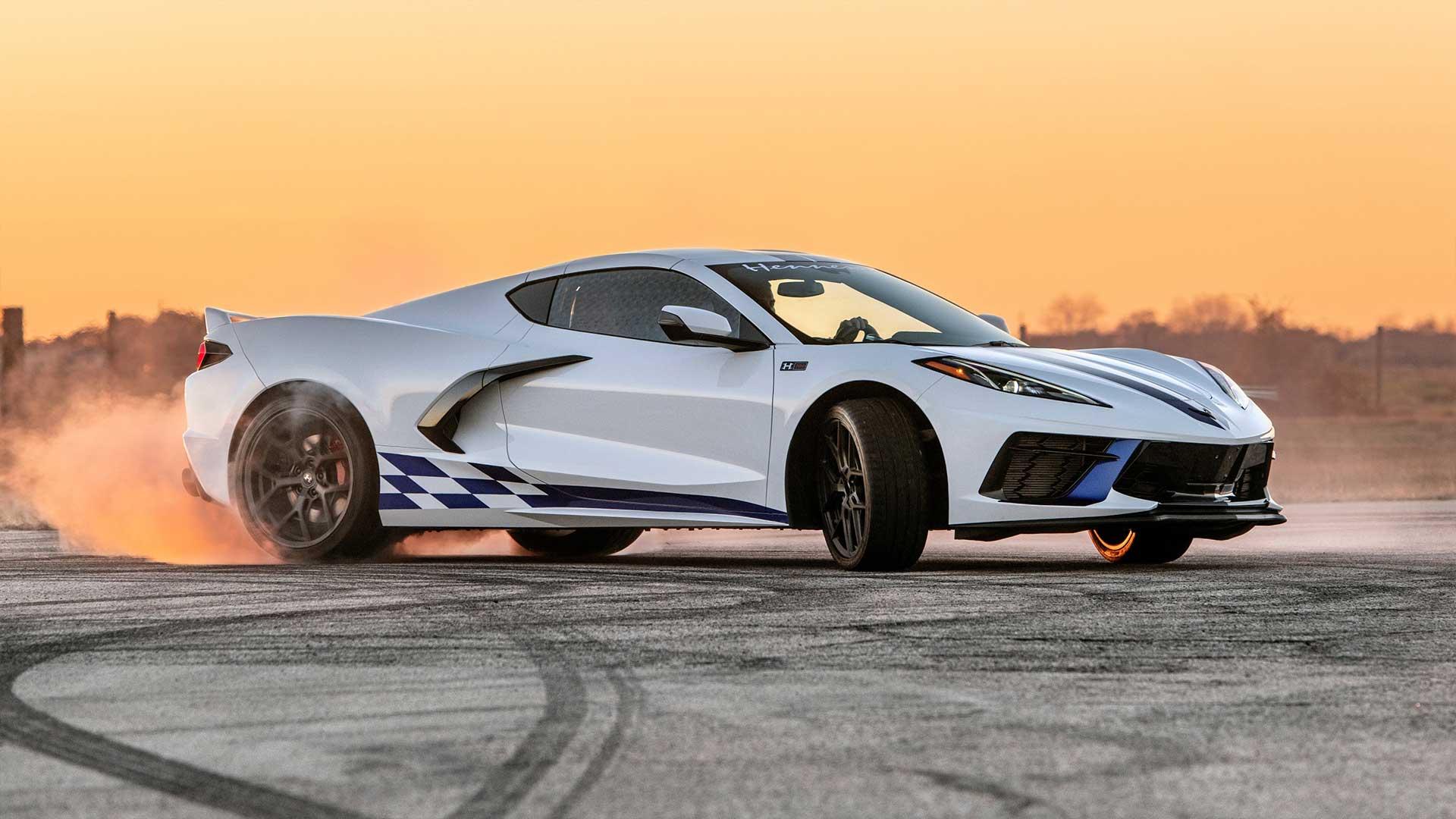 Hennessey makes another successful attempt to make an American sports car even sportier. The number of horsepower grows by 211 hp: from 507 hp to 718 hp. The torque also goes up. The 6.2-litre V8 engine now produces 865 Nm instead of 630 Nm. Enough pulling power for this Chevrolet Corvette C8 Stingray from Hennessey.
The American tuner mounts a supercharger on the V8 to get the new power. A water-cooled intercooler should keep intake temperatures low. Optionally they have a nice exhaust system for you. Hennessey emphasizes that the H700 (as they call it) is stronger than the Z06. It produces and 679 hp and 623 Nm.
John Hennessey on the upgrade and the price
"The standard C8 Corvette Stingray is a great sports car. Still, Chevrolet left some power in the V8. Our exciting "H700" supercharger package works seamlessly with the eight-speed dual-clutch transmission. Our exhaust upgrade sounds much more aggressive than stock," says John Hennessey.
In addition to the engine package, there are some extra options, such as rims and Hennessey graphics. The total package costs $ 49,950, about 46,000 euros. If you only go for the supercharger, you pay $ 34,950, which is about 32,000 euros. Of course you have to deliver a Corvette C8 Stingray yourself. Is it necessary to upgrade a more than 500 hp 'Vette? Probably not? Is it very cool? Certainly.