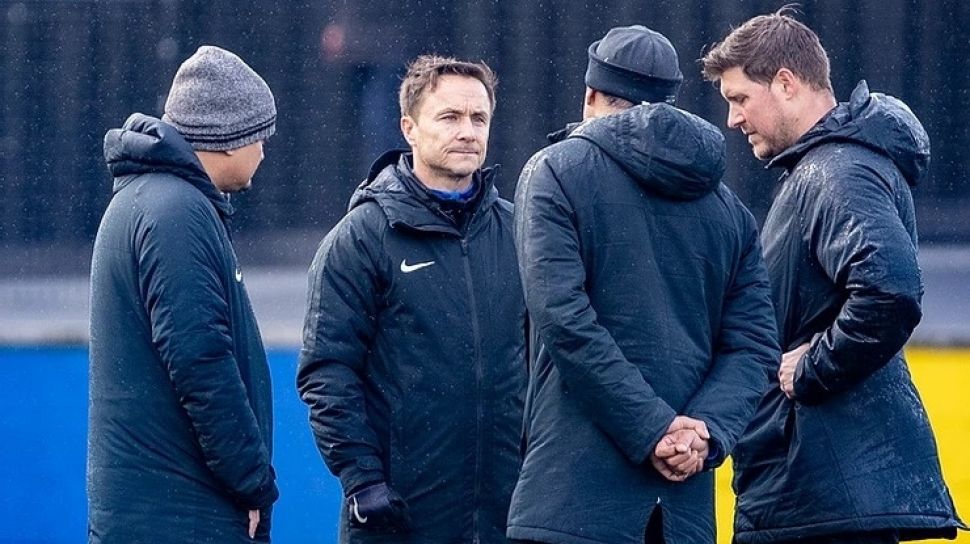 Suara.com – The schedule for the fifth volume of the Garuda Select program for February 2023 has been officially released. At least, there are four matches that will be played by Des Walker's team this month.
Interestingly, all Garuda Select matches listed on the February 2023 schedule can be watched for free via Mola TV.
"Be prepared for various exciting matches against tough opponents with hard work and high commitment," wrote the Garuda Select program via Instagram.
"The best thing? On Mola, you can watch everything live and for free. So gather all your friends and family and show your full support for this team."
Also Read: Profile of Younes Ibrahim, Garuda Select Player who graduated from the Chelsea Academy
In the first match, Garuda Select faced Mansfield Town on Tuesday (7/2/2023) evening WIB. The fifth Garuda Select group lost with a score of 1-3.
Furthermore, Garuda Select will challenge Rochdale on Tuesday (14/2/2023) at 21.15 WIB. And in match three in February 2023, Des Walker's side will take on Swindon.
According to the schedule, this match will take place on Tuesday (21/2/2023). However, it is not yet certain when the match will start.
The last match of the month will be presented against Gillingham. For information, the club that will be challenged by Nabil Ashura et al is the former club of Elkan Baggott.
The duel against the former club that Elkan Baggott once strengthened will take place on Tuesday (28/2/2023), but it is not certain what time the match will take place.
Also Read: 3 Garuda Select Players Who Stand Out During Trials in Italy
The following is the schedule for the Garuda Select program in January 2023.
Garuda Select vs Mansfield Town
Tuesday, 7 February 2023, at 19.45 WIB
Rochdale vs Garuda Select
Tuesday, 14 February 2023 at 21.15 WIB
Swindon vs Garuda Select
Tuesday, 21 February 2023 (Soon to be Confirmed)
Gillinham vs Garuda Select
Tuesday, 28 February 2023 (Soon to be Confirmed)
(Muh Faiz Alfarizie)