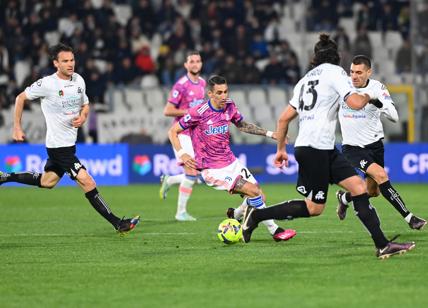 Juve star Angel Di Maria in action against Spezia (IPA)
Risk Management in football: Juventus, Barcelona, ​​Chelsea and….
The balloon can deflate and even explode. The world of football, for years considered immune to any crisis, is close to what is called in technical jargon "worst case scenario". That things are close to the "worst possible" is demonstrated by sensational situations such as those involving big planetariums. For example the Juventusgrappling with a very delicate judicial matter, the Barcelonaunder indictment for corruption, and before that the Chelseaaffected by the long wave of the war in Ukraine and by the international sanctions that put his deus ex machina to flight, Roman Abramovich.
Risk Management, between the field and the Stock Exchange
We must take into account a risk that is not "only" that of failing sporting goals. More managerial skills are needed: a fundamental figure such as that of the Risk Manager: "There are two functions that need to be significantly strengthened: the first is that performed by governance, the other is the technical-sports area, focusing in particular on the youth sector and its organisation. This applies both when we talk about sport in an institutional-social logic, i.e. the one that pertains to the federative vision, and when we deal with the issue in an economic logic typical of the major football clubs, today also listed on the stock exchange", explains theANRA – National Association of Risk Management.
Capital gains and consequences on image
After the first sentence of the sports justice regarding the alleged budget irregularities determined by capital gains on the sale of players, a well-known sports commentator has observed that the real reputational risk is not only in the team involved. If it becomes more and more difficult for a boy or a girl to be passionate about the teams affected by the scandals, it is the very popularity of football that is in question. The football industry must therefore be able to reverse course by setting a good example, but the same goes for any professional sport: whatever the discipline, one can no longer do without "champions" even in management.
Subscribe to the newsletter