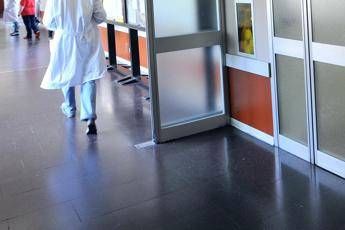 "As everyone knows, you can die of food allergies and unfortunately lethal cases occur in Italy 2-3 times a year", like that of the 21-year-old allergic girl who died in Milan from an anaphylactic shock after a dinner out that ended with a vegan tiramisu, which seems to contain traces of milk proteins instead. Alessandro Fiocchi, director of Allergology at the Bambino Gesù Children's Hospital in Rome, traced the picture of these food allergies to Adnkronos Salute. "Stories like this can teach us a lot – highlights the specialist – In my opinion, an important reflection is that there is no precise legislation for precautionary labeling in Italy and in Europe".
Today, he explains, "if a food is produced as an ingredient in packaged food, it is mandatory to declare it and highlight the declaration in bold type on the basis of an Italian and European law that has already been in force for 15 years. But when a food can be contained as traces inside a packaged product, there is no regulation of the obligation to label this thing. So it is possible that in this case the producer simply did not check the material he received, or that in the process of the supply chain production or distribution of the food there may have been contact with milk, yoghurt, cheese in a sufficient quantity" to give a significant amount of 'pollution' of the tiramisu and "to determine this fatal outcome".
Are a few traces enough to trigger an allergy? "Yes", answers Fiocchi. The IgE antibodies that underlie these allergies "can give explosive reactions, and need a minimum trigger".
"A common notion among food allergists – explains Fiocchi – is that there is no threshold below which one cannot react. While, for example, celiac sufferers have a threshold of 20 parts per million below which the presence of gluten is tolerated , for food allergies this does not appear to be true, however just last year my group and another European team did a literature review where we saw that below 5 parts per million are not cases of serious reaction have never been found. So what is really missing is a national and European legislation which imposes on companies that produce pre-packaged products the obligation to dose traces in at least samples of their products. This is not an impossible thing, because for example in Japan it exists and therefore it could be a model".
In the USA, responsibility for these issues lies with the Food and Drug Administration (Fda), in Europe with the Food Safety Authority EFSA, based in Parma. "I am sure that a way can be found: it is necessary to study really well what are the doses that have determined the deadly reactions and it will be seen that they are always above 5 parts per million", underlines the expert.
In Europe, the most dangerous products from the point of view of food allergies "are peanuts and milk", remarked Fiocchi. In Italy "milk more often", given the large consumption. There is still a lot of public confusion when it comes to milk allergies. "Two words must disappear: intolerance, which I define as an 'intolerable' word because it confuses ideas and is used deliberately by those who want to expand the allergy market – lists Fiocchi – and the other word is lactose. Both must disappear from communication on anaphylaxis which is instead an allergy to milk proteins".
How many people suffer from it? "Milk allergy in children under one year of age affects between 1 and 3% of the population, however it has a good prognosis: every 2 years 50% of these children acquire tolerance spontaneously. This means – explains Fiocchi – that at the age of 18 there are only about 0.1% or a little more people who are allergic to milk. If we want to transform this quota into a number, we are talking about about 4,500 people. They are not few and the risks they run are relevant. Then there are peanuts, hazelnuts and other nuts".
This is why a reflection on the improvement of labels needs to be addressed, the allergist reiterates. The 'may contain traces of' line "may be a double-edged sword – he warns – On the one hand, if there had been an indication of this type in the product consumed by the girl, it would have saved her life. On the other side, since this wording can be applied to foods that in reality it is not known if they really contain the molecule mentioned, this practice restricts the field of food possibilities of these people, who have a very limited life and find themselves having to deal with large problems".