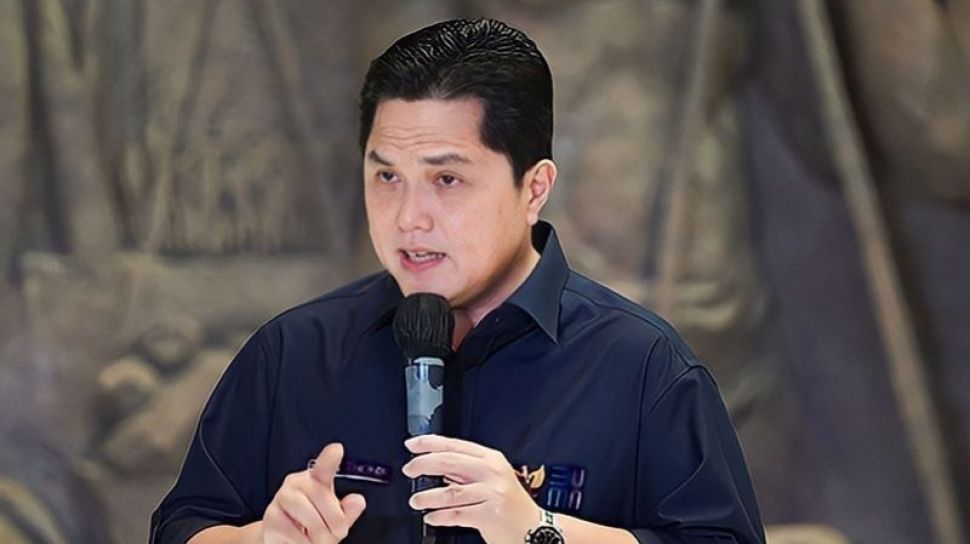 Suara.com – PSSI Chairman Candidate Erick Thohir explained a number of solutions that would be implemented to improve Indonesian football. The presentation of the solution was carried out at a supporter's meeting which was held in Denpasar City, Bali on Saturday (11/2/2023).
This Minister of BUMN said that one example of the agenda that would be carried out if he was elected chairman of PSSI. Erick Thohir will visit the referees' houses to communicate directly.
"Indonesian football needs a solution, not just pointing out mistakes. For example, a referee, I want to be the first PSSI General Chair to come to the referee's house, see. So that they become part of the development of this industry," said Erick through his official statement.
Apart from that, he will also gather supporters in a gathering agenda to provide explanations regarding the course of the league and matches.
Also Read: Viral Video of PSSI Ketum Candidate La Nyalla Umbar Promises Rp. 1 Billion for Voters
"Second, we gather supporters, seminars. So they know what is allowed and what is not allowed. I know many fans are disappointed because before the match they already know the results," he continued.
Through the workshop agenda, it is hoped that it will produce a national soccer blue print based on criticism and input from the public.
He made this statement ahead of the PSSI Extraordinary Congress (KLB) on February 16, which is considered to be still a lot of pointing fingers at each other in the process of restructuring football in the country.
Erick believes that improvements in PSSI's body must be made immediately without having to point out who is wrong and who is right.
"We build football from below, not from above. We have to know what the problem is. The chairman does not just sell his vision and mission, but must represent the vision and mission of the football community," said Erick.
Also Read: Erick Thohir's Promise to the Referee If Elected as Chairman of PSSI: Guarantee Welfare, No Honorary Circumcision
The event brought great joy to the fans who attended, and Erick Thohir in his speech conveyed the importance of solutions for Indonesian football.
This event was initiated by a youth-based group that encourages various transformation initiatives in society, and even initiated a meeting of supporters of several clubs in the city of Banjarmasin in an event entitled #JagainET.
Tsamara Amany and Prince Siahaan as community administrators also invited the supporters who were present to jointly protect Erick Thohir in the process of selecting the General Chair of PSSI. (BETWEEN)