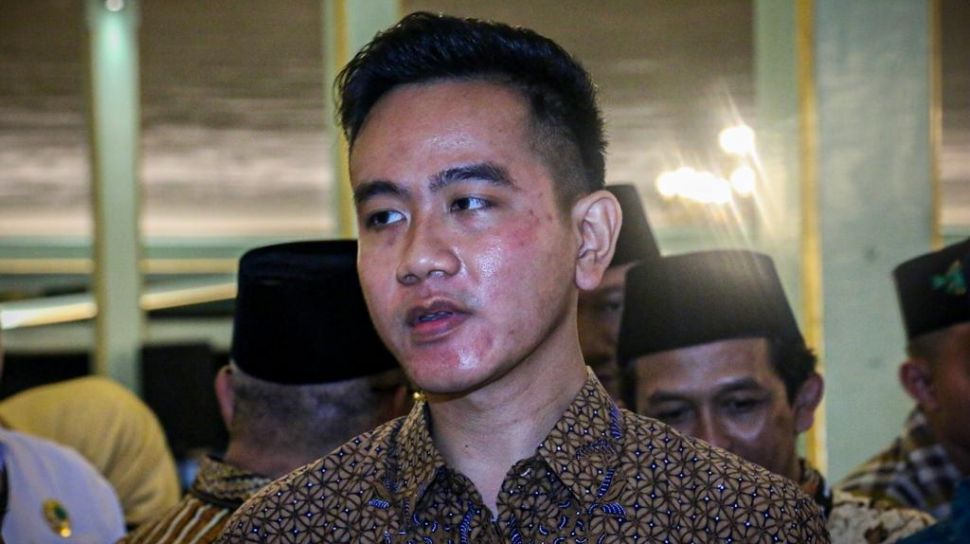 Suara.com – The diploma of Mayor of Solo, Gibran Rakabuming Raka, has been widely questioned. This time, by a user of the Twitter social media account who thinks that the certificate of President Jokowi's eldest son when he was in college was a fake.
When interviewed by journalists for comments about his certificate being considered fake, Gibran asked his university in Singapore to ask questions directly.
What is Gibran's academic track record like until his diploma is questioned below.
Gibran's Academic Track Record
Also Read: Regarding DKI Pigub, Golkar Elite Say It's Time for Young People to Appear, Code for Gibran?
Gibran Rakabuming Raka was born in Solo, October 1, 1987 which means he is now 35 years old. In terms of education, Kaesang Pangarep's older brother had attended Senior High School (SMA) level education in 2002 at Orchid Park Secondary School, Singapore. In 2007, Gibran graduated from the Management Development Institute of Singapore (MDIS).
Furthermore, Gibran continued his studies at the Insearch program at the University of Technology Sydney (UTS Insearch), Sydney, Australia. He graduated in 2010.
After graduating, Gibran did not work in the technology field according to his major in college. The reason is that in 2010, Gibran founded a catering business called Chilli Pari. This effort led Gibran to occupy the position of chairman of the Solo City Association of Indonesian Food Service Companies (APJBI).
The Diploma is Back in Question
The @BijiPot account considers Gibran's diploma during college to be fake. He also alluded to the case of fake diplomas which are still happening today.
Also Read: Duh! Gibran's education is doubted by netizens, they say they don't believe that they graduated from Singapore
"So is @gibran_tweet…a college student…if you're in college…ask how many years…if the answer is plintat plintut…don't be the same as his father…a fake diploma…and now the case of a fake diploma is still going on… the ondel2… it doesn't matter if the father isn't the president," the account owner wrote on Thursday (4/2/2023).
Gibran replied to this comment the next day, Friday (5/2/2023). "What's wrong with me sir?" asked Gibran through the account @gibran_tweet.
When asked by journalists about the assumption that he had a fake diploma, Gibran gave a relaxed response. Instead, he asked directly to the campus that issued his diploma.
"Yes, my campus is kono neng Singapore (ask my campus in Singapore). Ki Gibran graduated really ora, the original photo was pora, when did he graduate (Gibran graduated correctly or not, the photo was original or not, when did he graduate)," Gibran told reporters at City Hall Solo, Central Java on Monday (6/2/2023).
Contributors : Rohmadoni Triassic