If your eyes twitch or your eyelids twitch consecutively, it is most likely due to a lack of certain vitamins or minerals.
He trembling in the eyes It is one of the most common ailments suffered by the population. Its causes can be diverse, such as stress, fatigue, caffeine or excessive alcohol consumption. However, it can also be due to a lack of vitamins and minerals. According to the National Library of Medicine of the United States, this ailment occurs in all people at least once in their lives.
In most cases, these eyelid twitches are caused by irritation in the cornea of ​​the eye or the conjunctivae, which are membranes that cover it. However, they are usually mild and do not need treatment.
Next, we will tell you what are the vitamins and minerals that the body lacks and why the tremor in the eyes occurs, according to a report from the Baviera Clinic in Spain.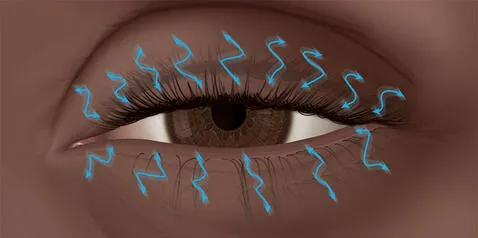 Eye spasm is one of the most common ailments in the world population. Photo: American Academy of Ophthalmology
What vitamin is missing in my body to cause the tremor in the eyes?
The lack of vitamins and minerals such as B12, magnesium and potassium cause this condition. For example, in the case of B12, foods of animal origin (fish, meat, eggs, milk and other dairy products) should be consumed.
Regarding magnesium, it is found in fruits such as bananas, peaches and avocados; legumes like peas and lentils; as well as soy products. And in the case of potassium, according to the ophthalmologist at the Ricardo Palma clinic, Juan Carlos Espinoza Mijares, in an interview with La República, "someone who has this condition or has lost potassium for some reason, can present this involuntary muscle movement, not only on the eyelid, but also on another part of the body.
Therefore, it is necessary to ingest this mineral that is found in fruits such as plums, oranges and raisins; or in vegetables like spinach, tomato and broccoli.
Other factors that can cause eye twitching
Stress. Excessive consumption of caffeine, alcohol or tobacco. Dehydration. Spending too much time in front of a screen. Sleeping few hours.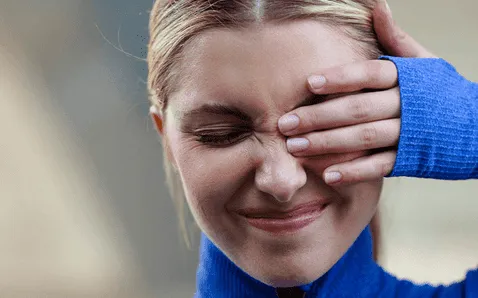 In addition to the lack of vitamins, there are other causes of tremor in the eyes. Photo: Pexels
In a previous conversation with La República, ophthalmologist Eileen Roldan revealed that if the eye tremor lasts more than a week, you must go to a health center to be evaluated by a specialist and find out if the patient has other symptoms. In this way, it will be possible to accurately diagnose the clinical picture and provide treatment.