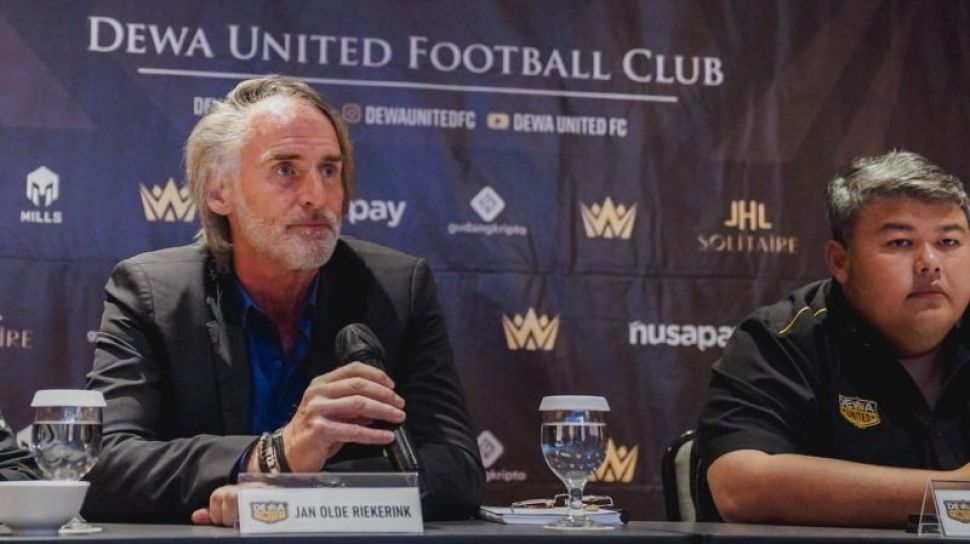 Suara.com – Dewa United FC successfully won with a score of 1-0 over Borneo FC Samarinda in the continuation of Week 23 of the 2022/2023 BRI League 1 competition at the Indomilk Arena Stadium, Tangerang, Wednesday (8/2.2023) afternoon.
In that match, Majed Osman became the star of Dewa United's victory after scoring the only goal against Borneo FC in the first half
Coach Jan Olde Riekerink emphasized that this victory was considered not easy. Considering that the opponent is a team that is consistent in the top five standings.
"I am very proud of the way we played, especially in the first half. We are a team fighting to win. That is the most important thing and I am very proud," said Jan as quoted from the LIB page.
Also Read: Arema FC and Dewa United Skyrocketed, This is the BRI League 1 2022/2023 provisional standings
"Previously I said that this would be a difficult match. Borneo FC played well in the second half but we anticipate it with a solid back line," he added.
With the addition of three points in this match, Dewa United managed to move up to 12th in the standings after being stranded in 15th place.
"We focus from one match to another. We always learn from every match we have played and set the next target. We try to beat all opponents, but in Indonesia there are no easy matches," said the former Galatasaray coach.