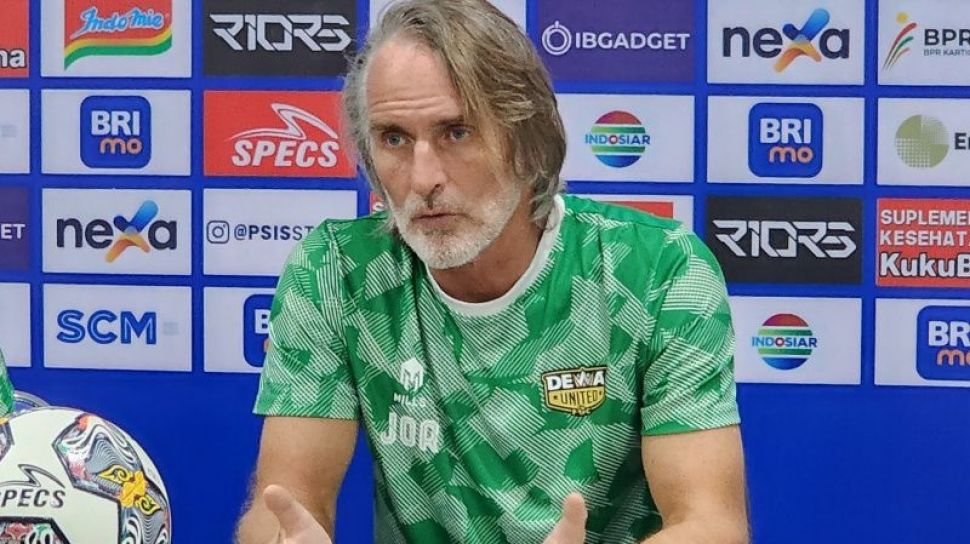 Suara.com – Dewa United coach from the Netherlands, Jan Olde Riekerink, assessed that the implementation of the BRI League 1 competition already needed the help of a Virtual Assistant Referee (VAR).
Riekerink said the existence of VAR would help the performance of referees in Indonesia and minimize wrong decisions from judges on the ground.
"We want to say that Indonesia really needs VAR assistance. Of course, this is to help the referee review important events on the field," said the 59-year-old seasoned coach as published by Antara, Wednesday (15/2/2023).
Riekerink made this statement after Dewa United lost to PSIS Semarang with a score of 2-3 in Week 24 of League 1 at the Jatidiri Stadium, Semarang, Monday (13/2/2023).
Also Read: The PSSI KLB will take place tomorrow, here are the program promises from each candidate, which ones are realistic?
In that match, Riekerink assessed that there were several mistakes made by the referee Iwan Sukoco which caused the loss of The Tangsel Warriors squad — nicknamed Dewa United.
Dewa United's dissatisfaction was also expressed by CEO Ardian Satya Negara who said he was always ready to accept match results in a sporting manner.
It's just that according to him, the referee's leadership during yesterday's match was really difficult to accept because it could affect the final outcome of the match.
According to him, one of the highlights was when Risto Mitrevksi was considered offside before giving feedback to Rangga Muslim. The moment itself led to a goal but was eventually disallowed by the referee.
"So we hope that things like this don't happen again, not only in matches involving Dewa United FC but for all matches in League 1," said Ardian.
Also Read: Slipped! Persib Bandung was defeated by PSM Makassar with a score of 1-2, the chances of winning are increasingly difficult
Furthermore, Dewa United is scheduled to play Week 25 of League 1 against the host PSS Sleman at the Maguwoharjo Stadium, Sleman, Friday (17/2/2023).