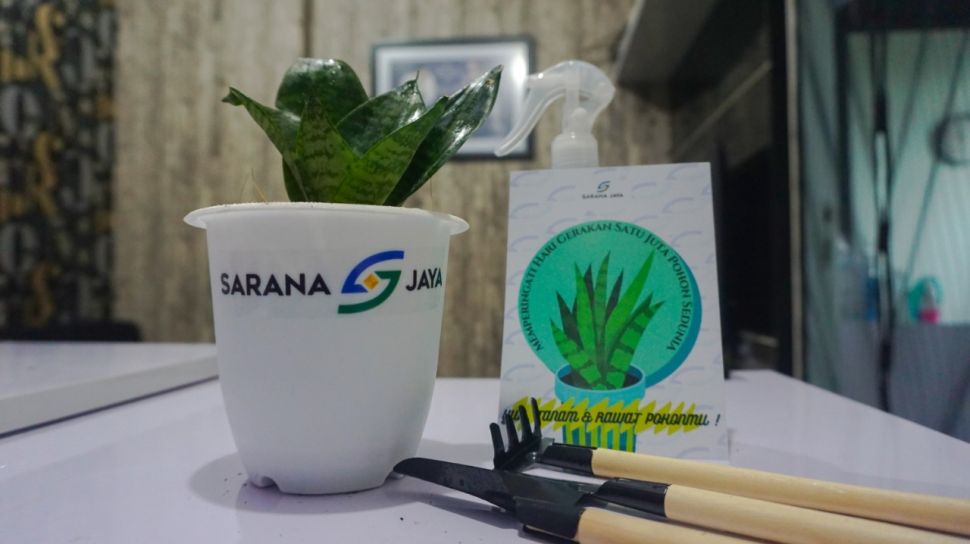 Suara.com – Perumda Pembangunan Sarana Jaya signed a memorandum of understanding with a BUMN subsidiary, PT Waskita Karya Realty. This cooperation aims to carry out land development.
The signing was carried out in the Vasaka 1 Meeting Room, Waskita Karya Realty Lt 6, Jatinegara, East Jakarta, Thursday (23/2).
The signing was carried out by the Main Director of Sarana Jaya, Agus Himawan and the Main Director of PT Waskita Karya Realty, Ratna Ningrum. Through this MoU, Sarana Jaya and Waskita Karya Realty will work together in land development to create development that supports the development of DKI Jakarta.
Main Director of Sarana Jaya Agus Himawan said the collaboration created opportunities in land development for various future projects.
Also Read: Starting to Move? Ketum PSSI, Erick Thohir Visits a Referee for a Tofu Flower Seller and Listens to His Complaints
"I thank Waskita Karya Realty for agreeing to collaborate and synergize with Perumda Pembangunan Sarana Jaya. I hope we can dedicate this MoU and contribute to the development of the city of Jakarta," Agus told reporters, Friday (24/2/2023).
In line with that, President Director of PT Waskita Karya Realty Ratna Ningrum said that this collaboration was able to increase business potential and hoped that it would be realized well. Waskita Karya Realty also welcomed the intentions and objectives of Sarana Jaya for the development of business land.
"Of course this will increase the business potential that we can do together. The hope is that in the future it can be realized properly and we are also grateful that today we will sign the collaboration," he said.
"Of course Waskita Karya Realty welcomes the aims of this meeting, especially the development of locations owned by Sarana Jaya," said Ratna who was met on the same occasion.
Also Read: Erick Thohir's Initial Breakthrough Overhauling Indonesian Football After the Official Position of PSSI Chairman