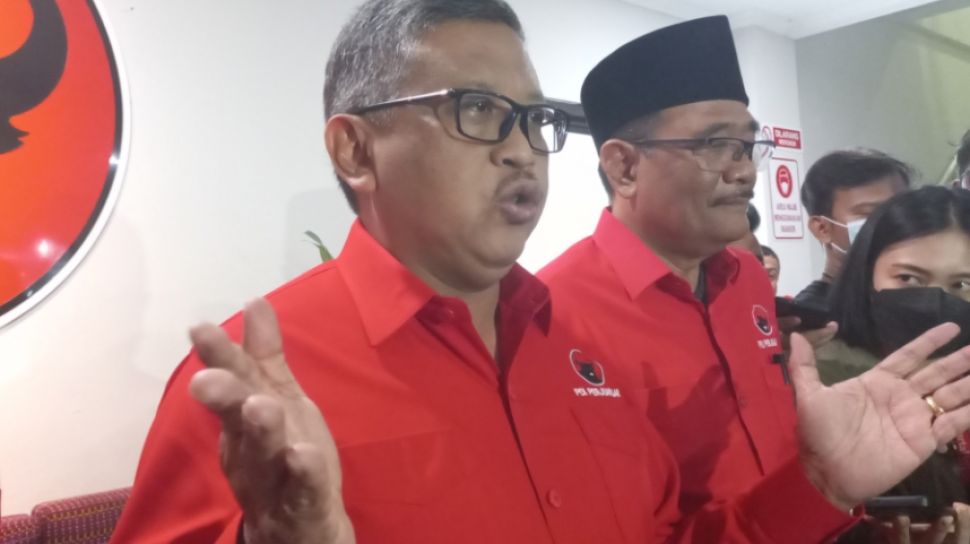 Suara.com – Secretary General of the PDIP DPP Hasto Kristiyanto emphasized that his party had no electoral motive regarding the trial at the Constitutional Court (MK) related to open or closed electoral system cases. Whatever the decision, PDIP is ready to face an open or closed election system.
This was conveyed by Hasto after being asked by members of the media about those who said that if the proportional election system were closed, political stagnation would occur. PDIP itself does support a closed proportional election system.
"It is not a consideration to upgrade vote acquisition through the election system. Because when it comes to elections, it is the people who decide," said Hasto at the PDIP DPP Party School, Lenteng Agung, South Jakarta, Thursday (23/2/2023).
Hasto then conveyed the opinion of a number of experts starting from Prof. Mahfud MD, Prof. Jimly Asshiddiqie, Prof. Hamdan Zoelva and several academics who saw things clearly from an open proportionality related to the capitalization of power, electoral aspects which were only put forward.
Read also: Megawati warns against female cadres: Entering the PDIP is not just thinking about being a legislature, enjoying your salary!
"The hijacking of cadres who are popular between parties is also a quality aspect. Yes, PDI Perjuangan has more confidence in the studies of these academics," he said.
"They (the law professors) are driven by the truth of academics in seeing phenomena and the roots of problems that arise due to the implementation of an open proportional system," he continued.
While on the other hand, Hasto said, PDIP is in principle in a ready position with an open or closed system.
Moreover, PDIP, he said, PDIP is not a party that has legal standing to submit a Judicial Review at the Constitutional Court (MK).
"So we better leave it to the decision of the Constitutional Court. With an attitude of statesmanship for the interests of the nation and the state. We are waiting for the decision from the Constitutional Court. And the PDI Perjuangan is ready to accept any decision from the Constitutional Court," he said.
Also Read: PKS Follows Democrats and NasDem Supports Anies, PDIP Still Refuses to Join Coalition for Change: Jokowi's Antithesis
Even so, Hasto believes that a closed proportional system will bring benefits to the future of the nation and state to find the best candidates.
"We are looking for the best presidential candidate, so proportionally closed it is far more possible for parties to recruit academic figures, figures who have expertise according to the division of each commission, figures who understand political aspects, agriculture for a sovereign Indonesia," he said .