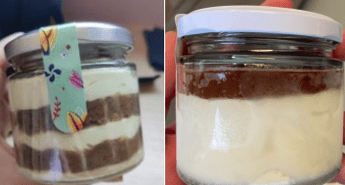 The mousse, the soy mayonnaise without eggs, the tiramisu in various versions. The lens of the controls of the Ministry of Health for food safety focuses on vegan products. After the death in Milan of a 21-year-old allergic girl, at the end of a dinner out which ended with a vegan tiramisu which, however, appears to contain traces of milk proteins, the number of products recalled due to the risk of allergens.
Read also
Most are of the same brand in the crosshairs for the anaphylactic shock that struck the young woman, Mascherpa tiramisu, of the Glg company based in Assago (Milan): to be subjected to a recall, with the wording "suspected presence of undeclared allergens on the label", are all the batches of the vegan coconut and chocolate mousse with and without crumble, and of the vegan pistachio tiramisu of 100, 150 and 300 grams. The invitation to consumers who have purchased them is not to consume them and to "bring them back to the point of sale for a refund". These products, on which the alert was published yesterday February 8, are added to the batch of vegan Tiramisun expiring July 23 (of the same type that the girl would have consumed) which had already been recalled on February 6 due to "presence of allergen: milk proteins" and to the remaining batches of the same product recalled yesterday.
Finally, today a new recall is published, which concerns a batch of 'organically grown egg-free soy mayo', produced by the company Cereal Terra, based in Ciriè in the Turin area, because – the model reads – it could contain proteins from the egg white. "We ask you to block and segregate the product pending further communications", is the invitation. Added to this is the recommendation "not to consume the product" aimed at people allergic to eggs and derivatives. The recalled lot is Peh436.