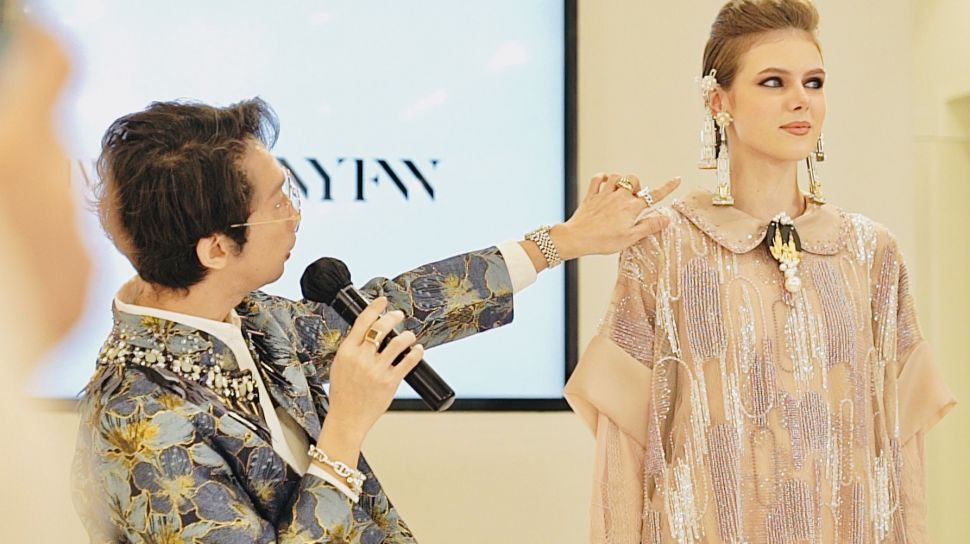 Suara.com – Fashion brand Zeta Prive will take part in the New York Fashion Week 2023 event, which will take place from 10-15 February 2023. Zeta Prive has prepared a number of collections that will be exhibited under the theme "The Talking Point".
The Talking Point was inspired by New York City as the world's center of business, art and fashion. While the collection itself is in the form of women's clothing with modest wear nuances that are elegant, modern, and ready to wear, which is the spirit of American Style.
A touch of soft but versatile color palettes such as the cream palette, gossamer pink, harbor blue, basil and innuendo. This collection also comes bolder with the application of accessories in black nuances with the design of New York City icons that appear more artistic.
This combination is presented to give a surprise in combination, so that it is hoped to be able to give the user the feeling of The Talking Points which is the big theme of the Zeta Prive collection. In this collection, the black color becomes a style transition marker for each collection sequence.
Zeta Prive will be presenting 10 of their collections at the New York Fashion Week 2023. This is also a very proud opportunity for Zeta Prive, as a brand from Indonesia.
"The holding of the fashion show event that Zeta Privé participated in is a matter of pride for the existence of the work of the nation's children in the world of international fashion. This fashion show will present masterpieces that present innovation in the world of fashion today," said Trisha Chas, Owner of Zeta Prive in a statement received. Suara.com.
Zeta Prive's participation is an invitation to the NYFW fashion show through the "Indonesia Now" show group. Six selected Indonesian designers will be featured on the NYFW runway.