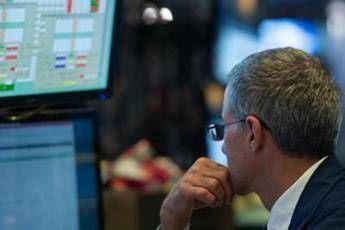 Positive day for the European stock exchanges, with investors who seem to have surpassed the forecasts of further interest rate hikes by the Fed and the ECB, while on Wall Street all the indices appear positive, supported by the performance of technological stocks.
At the TTF in Amsterdam, the price of gas is still above 50 euros per megawatt hour. Oil is recovering, with Brent and Wti rising by around 2%. In Milan, the pink jersey of Europe, the Ftse Mib gains 0.65% and closes at 27,277.62. The spread between the Btp and the German Bund is down sharply, moving around 180 basis points. The yield on ten-year bonds also fell, to around 4.36%.
Banks are recovering on the main list of Piazza Affari. Intesa Sanpaolo grew by 1.51%, Unicredit by 1.92%, Banco Bpm by 2.42% and Bper by 1.03%. The trend of Stellantis also remains positive (+3.61%), whose shares register an increase to 16.912 euros. After the communication of the latest financial results, some investment banks increased the target price of the stock. Investors then rewarded Pirelli's financial results (+3.08%). Interpump (+2.12%) and Saipem (+3.92%) did well too.
In the queue, instead, Eni (-5.36%). The six-legged dog has communicated the preliminary financial results for 2022 and the economic plan for the next few years. The latter does not convince analysts and the title pays the price, also thanks to a lower than expected fourth quarter. Investors would have expected a higher percentage of profits going to dividends. Finally, Tim fell (-2.36%). (in collaboration with Money.it)