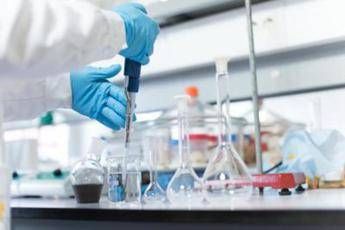 In recent years, blood cancers have been recording encouraging progress at a therapeutic level, making it possible to increase the quality of life and the life expectancy of patients. Non-Hodgkin's lymphoma, acute myeloid leukemia in elderly patients, myelofibrosis and polycythemia vera are less scary thanks to increasingly targeted therapies and a mix of target medicines. This is reported in an article published in 'Allies for Health' (www.alleatiperlasalute.it), a portal dedicated to medical-scientific information created by Novartis.
B-cell non-Hodgkin's lymphoma – reads the article – appears to be particularly aggressive, even if first-line therapies are now able to heal a good portion of patients. For the so-called "refractory" ones, who therefore do not respond to these treatments, or for those who suffer a relapse, a treatment based on bispecific antibodies also called "double target" antibodies is currently being tested, because they bind to two target targets, connecting T cells to tumor cells, so that the former release specific molecules capable of destroying the latter. Preliminary data confirm for the moment the efficacy of this therapy, which seems to be able to eliminate all traces of the disease with an infusion a month for a year.
Even for acute myeloid leukemia, a disease that develops from the bone marrow and tends to progress very quickly, good results are being achieved with a well-tolerated therapy based on a mix of target medicines, capable of improving life expectancy and quality of those patients – people over 60 years of age – who in many cases are unable to tolerate particularly aggressive treatments such as intensive chemotherapy or transplantation.
And again: although effective drugs that have radically changed the history of myelofibrosis have been available for some time – we read in Allies for Health – there are still unmet needs today. However, research is making progress through the experimentation of a mix of target drugs, which allows a reduction of the disease both at a clinical level, with a reduction in symptoms, and at a molecular and bone marrow level. All while ensuring the patient a good quality of life. The study of the key role of some genes and their impact on prognosis is also helping to calibrate new therapies with ever greater precision.
Finally, with regard to polycythemia vera – a pathology that causes an uncontrolled progressive proliferation of red blood cells, with a consequent increase in the hematocrit and reduction in blood fluidity with serious risks for patients of incurring thrombosis, stroke and myocardial infarction – the the first line is sometimes ineffective or not tolerated by patients and for this reason new paths are being taken. For some years now, a drug has been available that acts by inhibiting the Jak 2 receptor, which has a specific mutation in 95% of patients with polycythemia vera. The data available to date up to 5 years of treatment in patients who received the Jak1/2 inhibitor confirm the benefit in terms of disease control, which concerns for example symptoms and thrombotic events, and document a positive impact on overall survival.
The complete article is available at: https://www.alleatiperlasalute.it/piu-lungo/novita-terapeutiche-i-tumori-del-sangue.