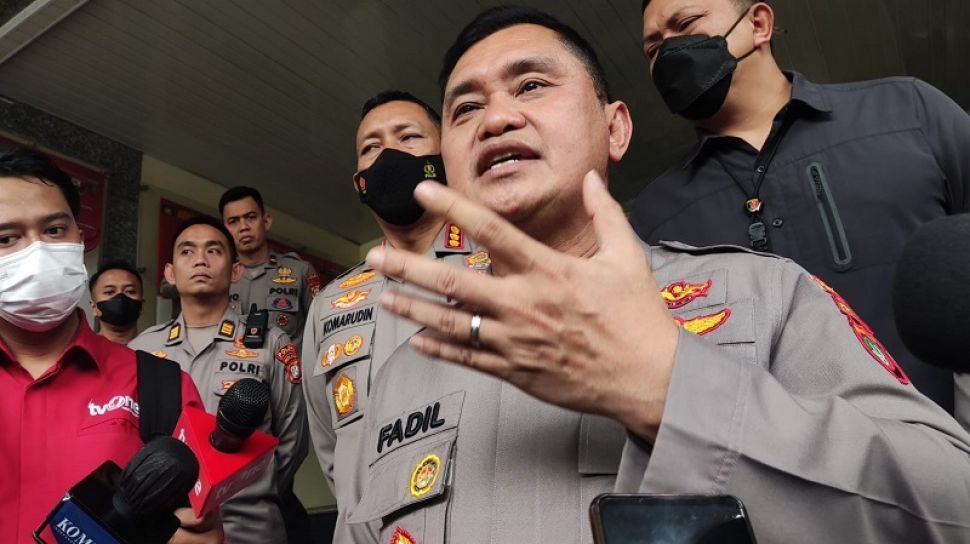 Suara.com – Kapolda Metro Jaya Inspector General Fadil Imran asked his staff to arrest the debt collector who had yelled at his members. Fadil admitted that his blood was boiling when he saw the debt collector's actions.
"I see that thugs are starting to run rampant in Jakarta. Until last night I slept at 3 o'clock, my blood was boiling seeing members being insulted," said Fadil during weekly analysis and evaluation with his staff quoted from Instagram @kapoldametrojaya, Tuesday (21/21/2019) 2/2023).
On that occasion, Fadil also reminded the detectives within the jurisdiction of Polda Metro Jaya to respond quickly if they find or receive reports regarding such acts of thuggery.
"Don't let the debt collector-debt collector like that, fight them, arrest them. Don't use them for a long time," he ordered.
Also Read: Preman Pension 8 Month of Ramadan 2023 Show Schedule? This is the Director's Answer
Debt Collector Snaps at Police
A video related to the incident when the debt collector yelled at members of the National Police was uploaded to the TikTok account @clarashintareal to go viral on social media. In the video, the debt collector can be seen arguing with Clara at first.
"Suddenly a leasing party wanted to take my car," wrote Clara.
Clara claims she never pawned her car. He also claimed to have no arrears or debts.
After being traced, he said, it turned out that the BPKB of his car was pawned by his ex-girlfriend for Rp. 200 million. However, his girlfriend pawned it on behalf of someone else.
Also Read: CHECK FACTS: Is it true that Ahok and Kapolda Fadil Imran conspired in the KM 50 case?
"It turned out that the name of this applicant was the sister-in-law of my ex's friend. So my ex left it with his friend, his friend entrusted it to his wife and his wife entrusted it to his relatives. So that it would not be easy for me to detect their data," explained Clara.
In the video, the debt collector then snaps at a police officer who tries to intervene when he argues with Clara. The debt collector refused to accept it when he was asked to solve the problem at the nearest police station.
Now, Clara has reported this case to Polda Metro Jaya. The report was received and registered with Number: LP/B/954/II/2023/SPKT/Polda Metro Jaya dated 20 February 2023.