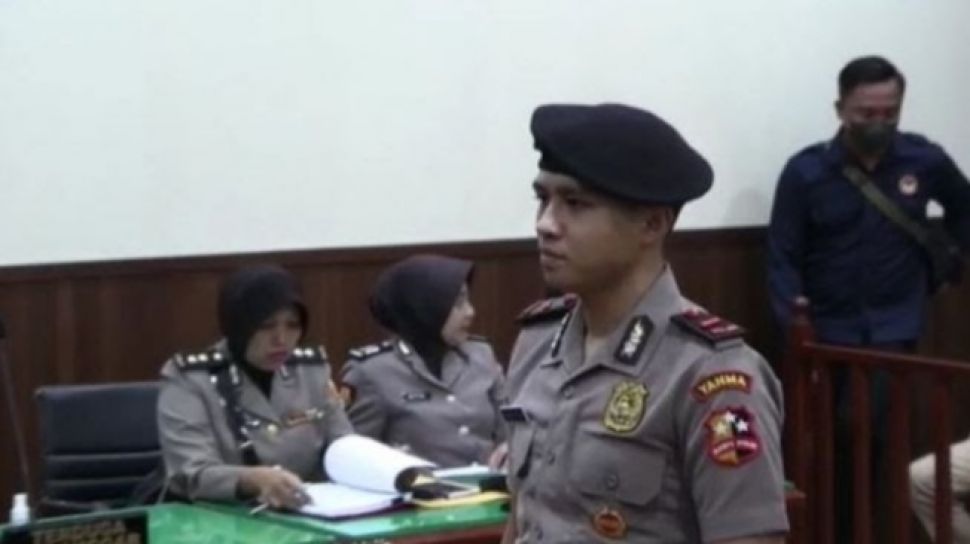 Suara.com – Former adjutant of the former Kadiv Propam Polri, Ferdy Sambo, Bharada Richard Eliezer has officially been convicted in the premeditated murder case of Brigadier Nofriyansah Yosua Hutabarat with a judge's sentence of 1.5 years in prison. It is scheduled that the prosecutor will execute Bharada E on Monday (27/2/2023) today.
"According to information from the Southern Prosecutor's Office (South Jakarta District Attorney), yes, the plan is to go to (Lapas) Salemba," said Kapuspenkum Ketut Sumedana to the media crew, Sunday (26/2/2023).
For your information, Richard Eliezer's thought period as a convict has passed seven days since the judge's verdict was handed down. This means that the verdict has permanent legal force or inrah.
This was because neither the prosecutor nor Richard as the convict filed an appeal. This means that both parties accept the decision or verdict of the South Jakarta District Court judge.
Also Read: FACT CHECK: The Judge Rejects Appeals from Ferdy Sambo and Putri Chandarawathi
South Jakarta District Court Public Relations official Djuyamto previously said that the deadline for filing an appeal is Wednesday (22/2/2023) at 24.00 WIB.
"So if until tonight (24.00 WIB) there is no appeal from the public prosecutor, then the decision is inrah," Djuyamto told reporters, Wednesday (22/2/2023).
It is known, after receiving a judge's sentence for 1.5 years in prison. Richard Eliezer also immediately underwent an ethics trial at the police.
During the trial of the Police Code of Ethics Commission (KKEP) regarding the murder of Brigadier Yosua, it was decided that Bharada Richard Eliezer would be retained as a member of the National Police.
Bharada Richard Eliezer was only given a one-year demotion sanction.
Also Read: Richard Eliezer Was Lightly Sentenced and Can Return to Police, Ronny Talapessy: Thank you, Police