Ash's farewell series is going to bring back a much-loved Pokémon, and it's going to do it in true Power Rangers style.
The Ash Ketchum's Farewell Special Miniseries keep going. Last week he gave a curious nod to the remakes of Pokémon Gold and Silver. Now, with the broadcast of his new episode, he has also brought a preview of what is to come. Ash's next adventure before retirement is going to mix pokemon and power rangers.
Why? because it comes back Squirtle, as already anticipated the first leak of chapters. The initial of water that accompanied the coach of Pallet Town in his first adventures reappears with his squad, although it seems that they have changed their style and forms. Take a look below.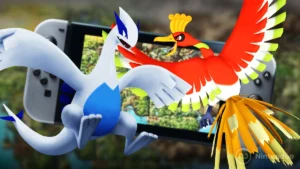 With the rumors about the remake of Pokémon Gold and Silver for Switch, we ask you, which style do you prefer? Vote in this poll.
It is a clear nod to the type series Sentai, like the Power Rangers, in which a team of heroes collaborate to do justice and do good, often with brightly colored costumes and iconic poses. The Squirtle Squad has become a senta teami, and we'll see what they're capable of in the next chapter of Ash's farewell to Pokémon.
While it arrives, you can take a look at its new opening, although we don't recommend it if you get nostalgic.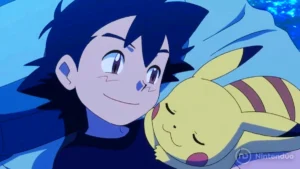 Ash has revealed what his new purpose is with Pikachu at the end of the Pokémon series. The Trainer doesn't just want to be a Pokémon Master.