A few weeks ago I had the opportunity to test in advance the new big update that will come to Apex Legends, this new season called Revelry comes loaded with many, many changes.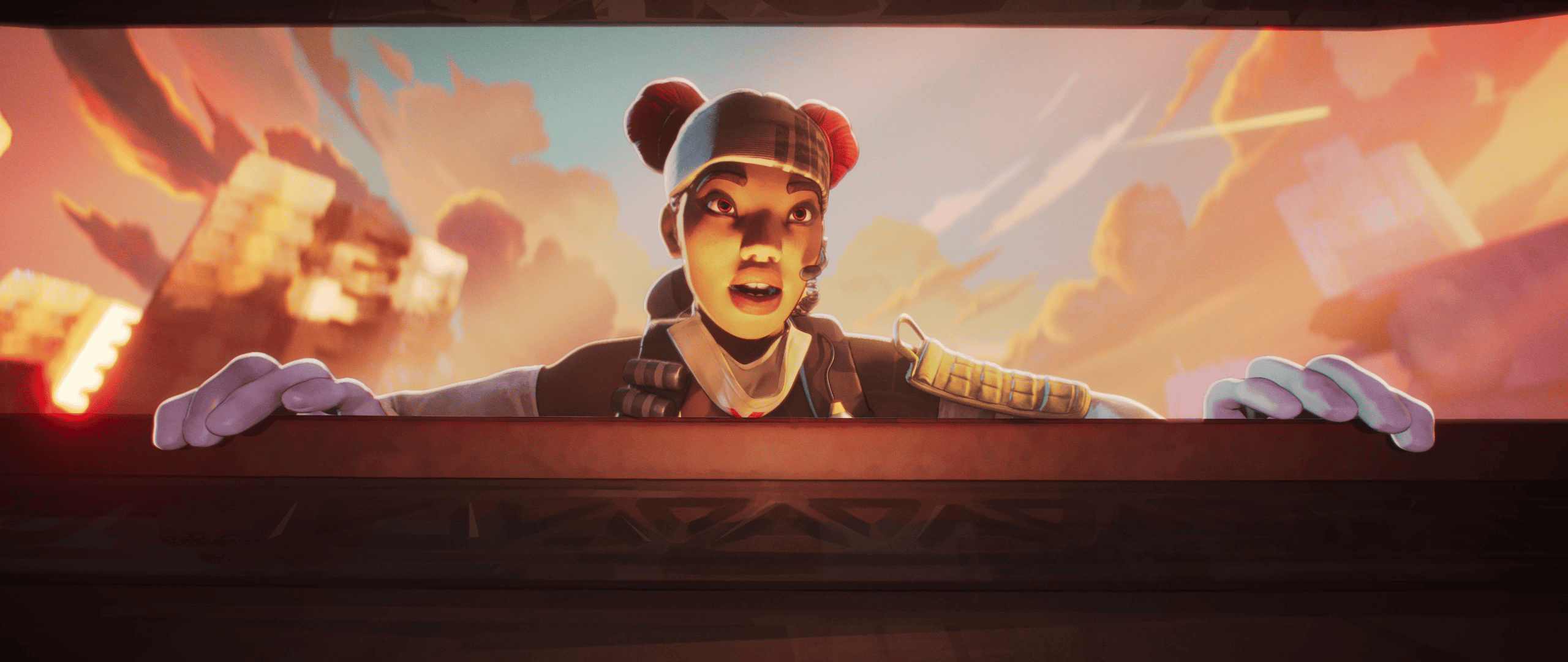 The evolution of Apex Legends It has been notorious in recent years and the reality is that I consider it to be the game that has had the most support without leaving aside the focus on balancing the game to make it fairer for everyone. Obviously with these changes errors and other things also come, but during the last long session I was able to realize that these changes are for the good of the game and of the franchise itself.
One of the biggest additions the game has received is the (for a limited time) Team Deathmatch game mode. The legend classes have been remastered, making them a little more important now, in addition to the fact that the gameplay of each legend has (finally) an important use, not only because of her abilities.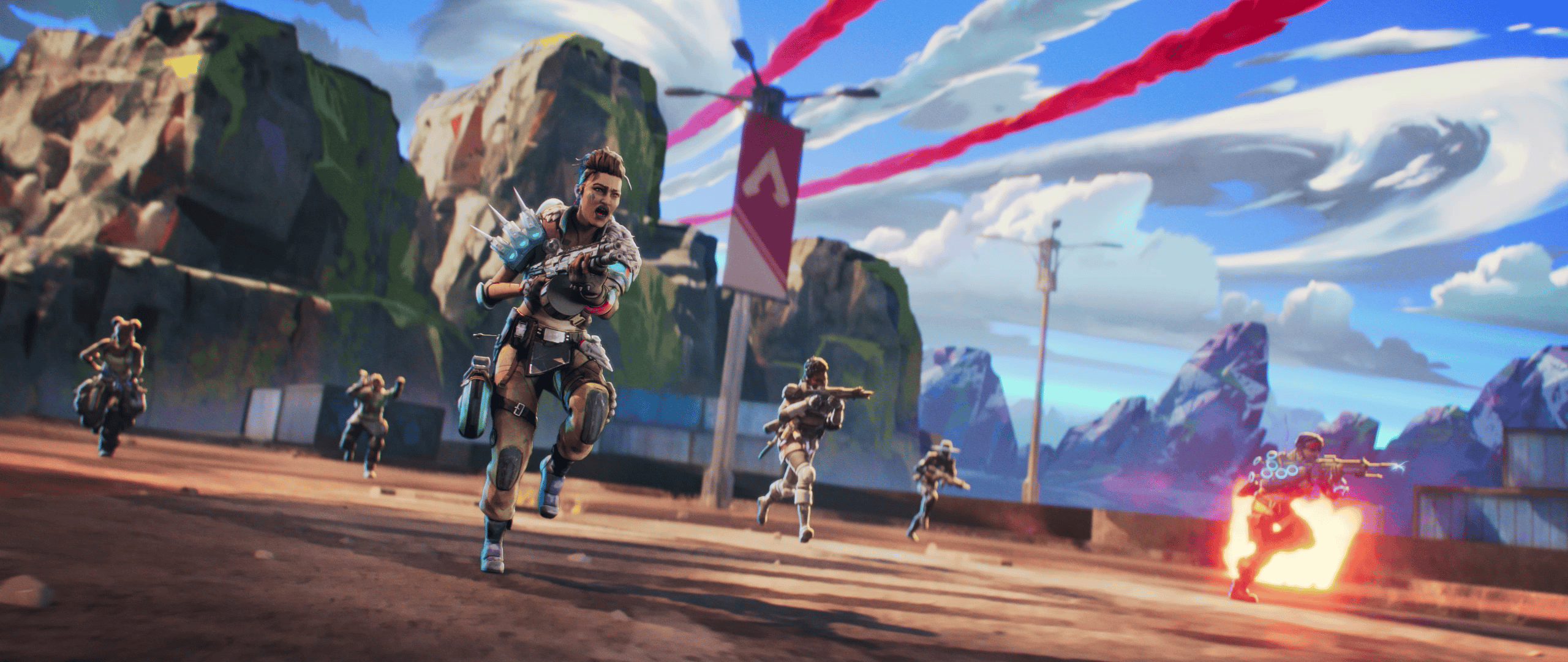 These new classes come with specific enhancements that have never been added or seen in Apex Legends which means that the gameplay in Battle Royale would be something different to give you a better experience. A new weapon also arrives called Nemesisthis weapon uses Energy ammunition and although it is a burst when firing, the entire magazine can be emptied, something like a semi-automatic.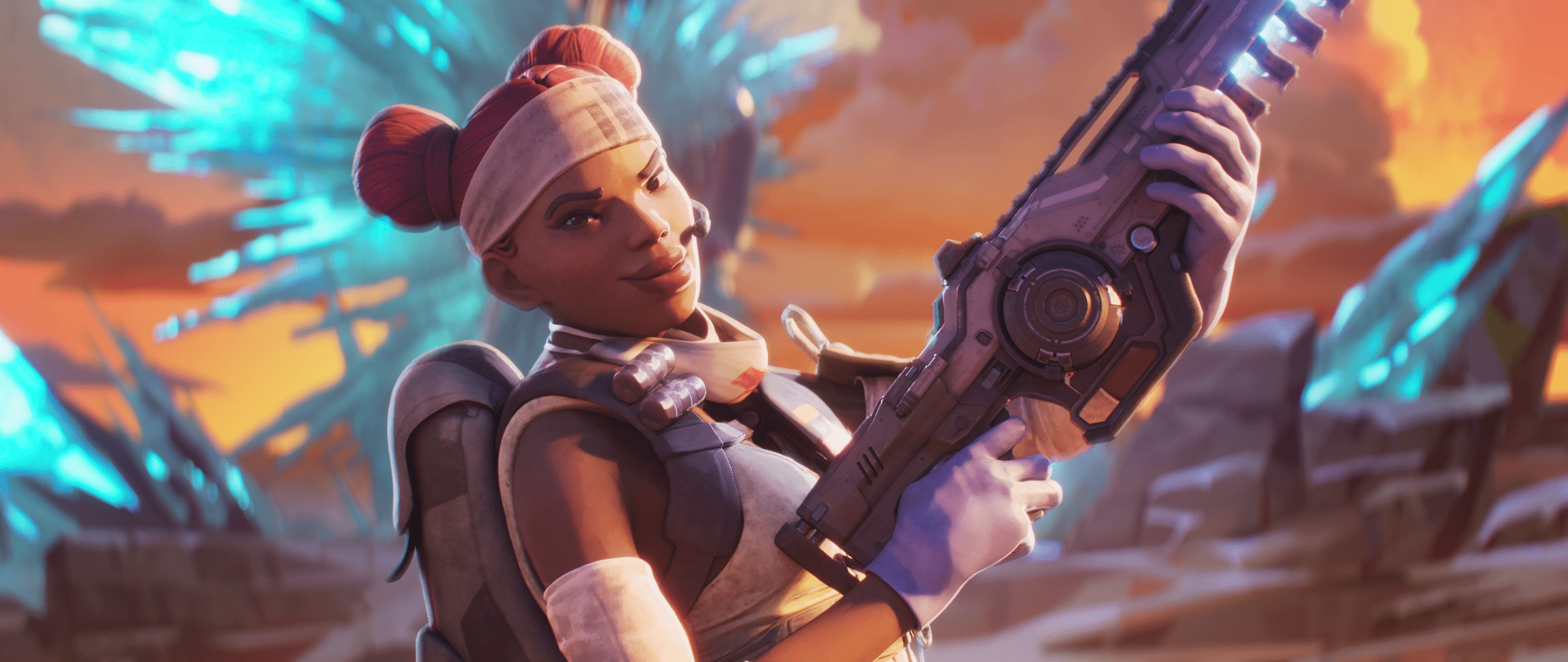 First of all, let's talk about what has caught my attention the most and it is a way in which he can appear and fight again as if nothing had happened. This mode was really necessary in Apex Legends, the game model is interesting and competitive at the same time since we can repeat legends although not in the same trio. Team Deathmatch is a 6v6 divided into teams of 3 players, each team by rule of the game cannot repeat legends but you can repeat the legend that the other trio from the same team has.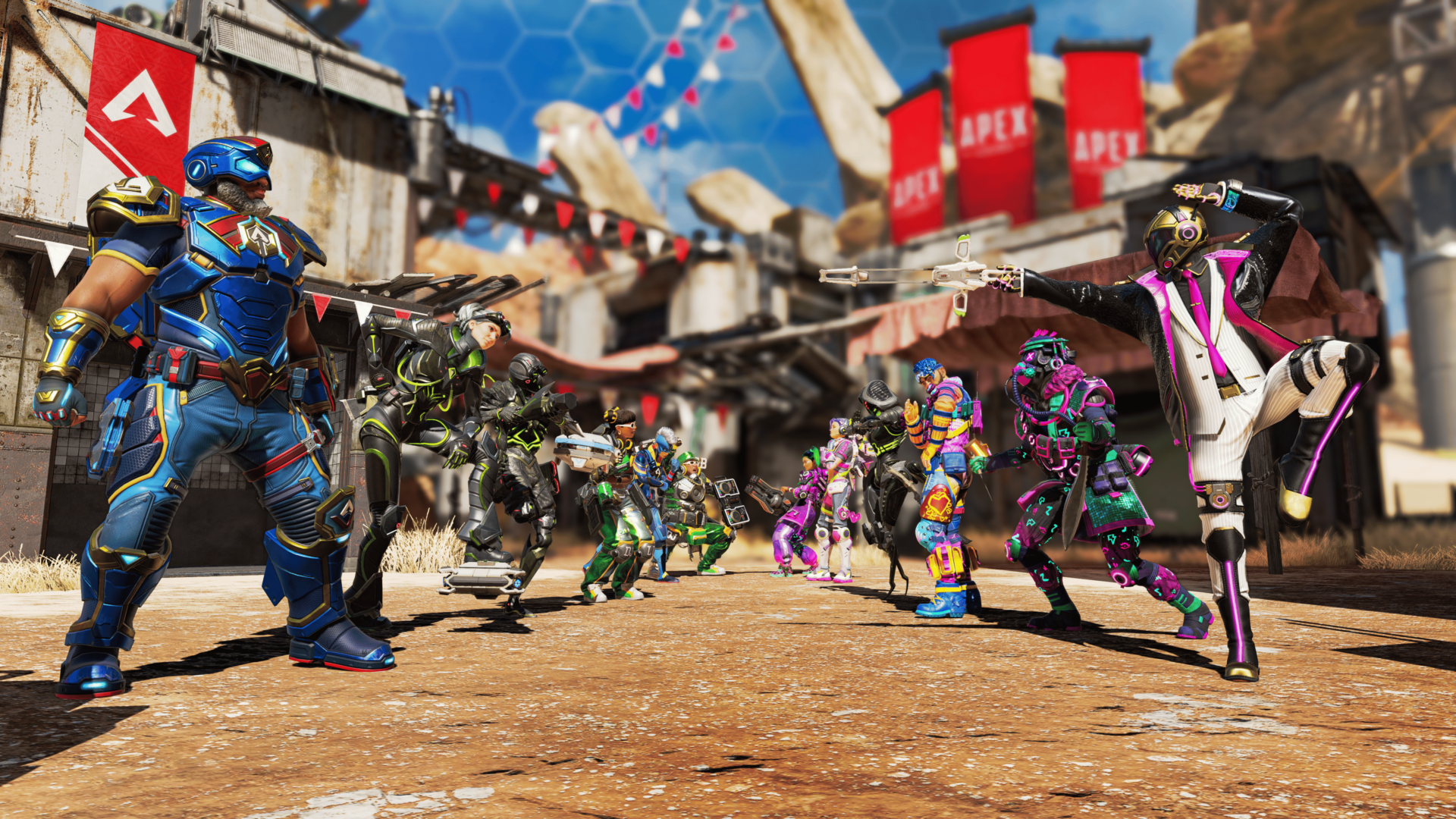 I think this part is quite interesting because this can be seen as a warm up before entering the battlefield in Battle Royale plus other modes will be added later, all in order to have a ground where we can really put Try close range engagements over and over again until one team completes all 30 eliminations first, the team that completes these eliminations with the best of 3 rounds will be the winning team.
Apex Legends It does not lose its essence by adding this mode, since in this case it was decided to eliminate the 3v3 Arena mode in which it similarly makes us face other enemies closely. The difference here is that you can do like Call of Duty without needing to risk as much by getting knocked out and not being able to respawn.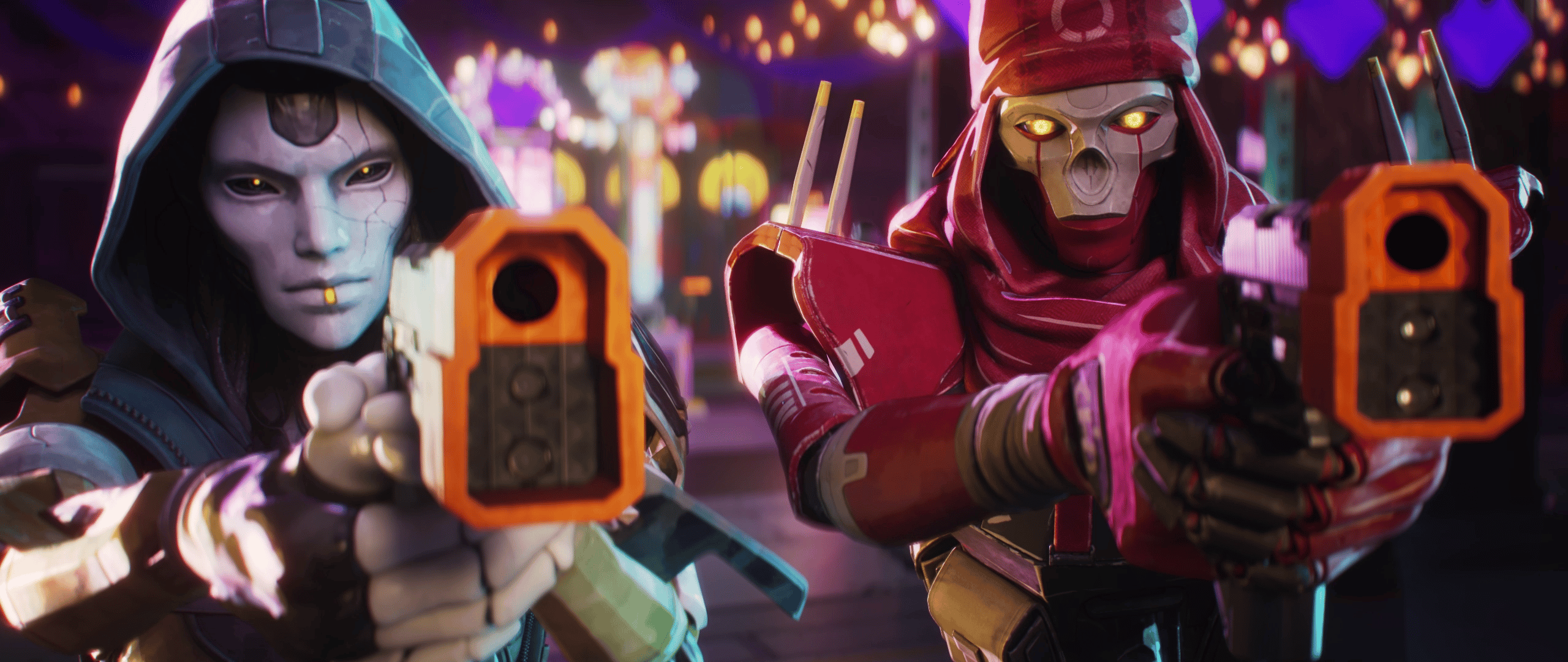 In addition to this new mode, after launch, a mode called Mixtape will be launched, as its name indicates in this part we will be able to see more game modes such as Control and Gun Run in addition to Team Deathmatch itself. In the same way, Respawn is seeing that it is adapting this system to grab new players who do not necessarily prefer to play Battle Royale or better yet, those who are tired of running into the circle and dying would prefer to play something a little more casual but with the same mechanics as the game owns.
Not leaving aside that in this Team Deathmatch we have a set of weapons prepared for each class that we choose since now the classes are more powerful than the same legend that we are using. To really learn more about the new classes I'll break it down below.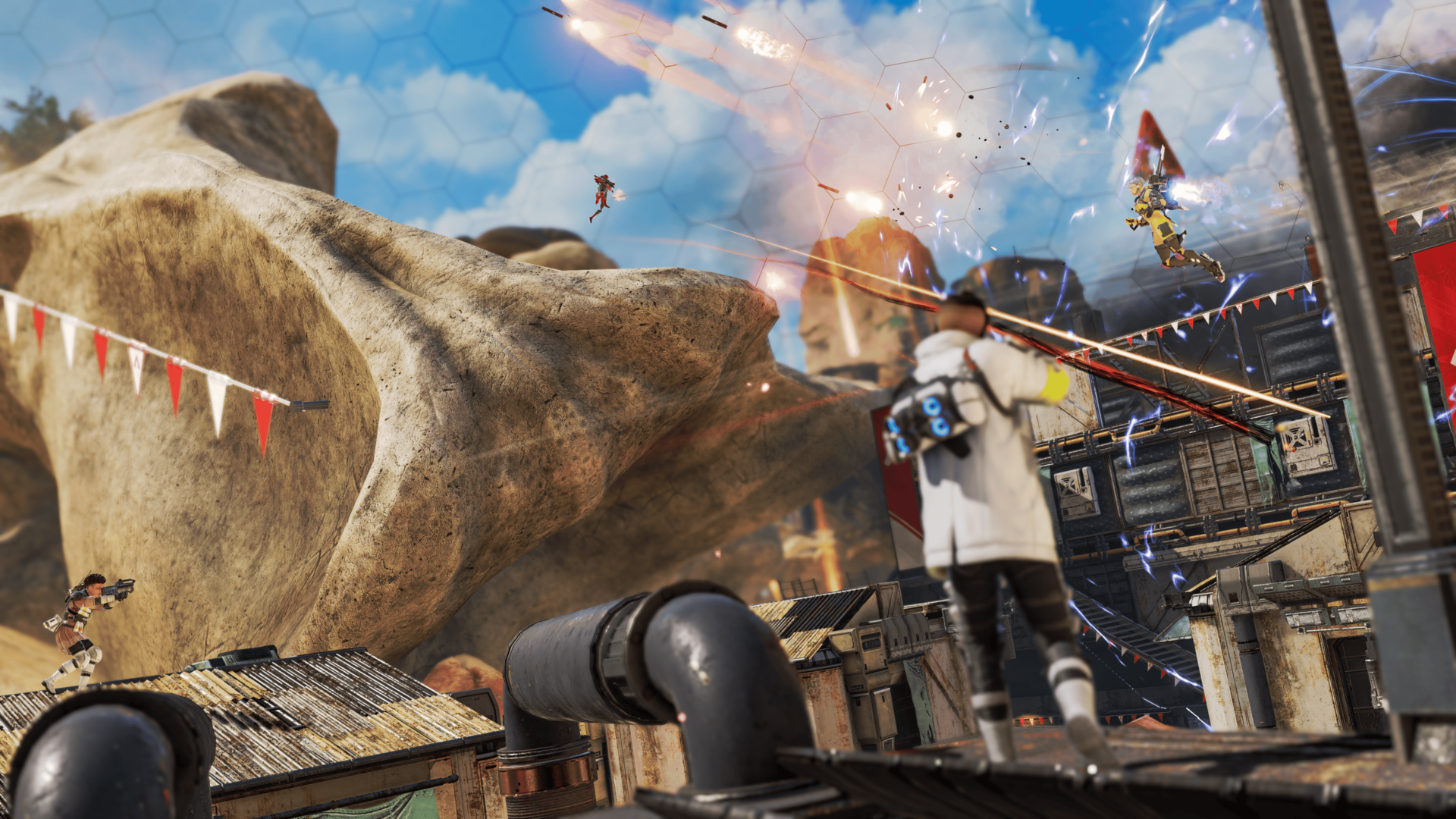 On the other hand, Respawn continues to think of these new players and a game mode called Orientation Match has also been included, this time a team enters a Battle Royale game with the same amount that regularly happens, the only thing is that everyone your enemies are bots from the game with a balanced difficulty, looking for a way to get you used to the controls and understand the theme a little more.
My personal experience in these modes was quite pleasant without leaving aside that as a casual Apex Legends player that I am I was able to try other legends and really get to know the impact that their abilities have, in addition to being able to see the new remastered classes that the game will add. in this new update.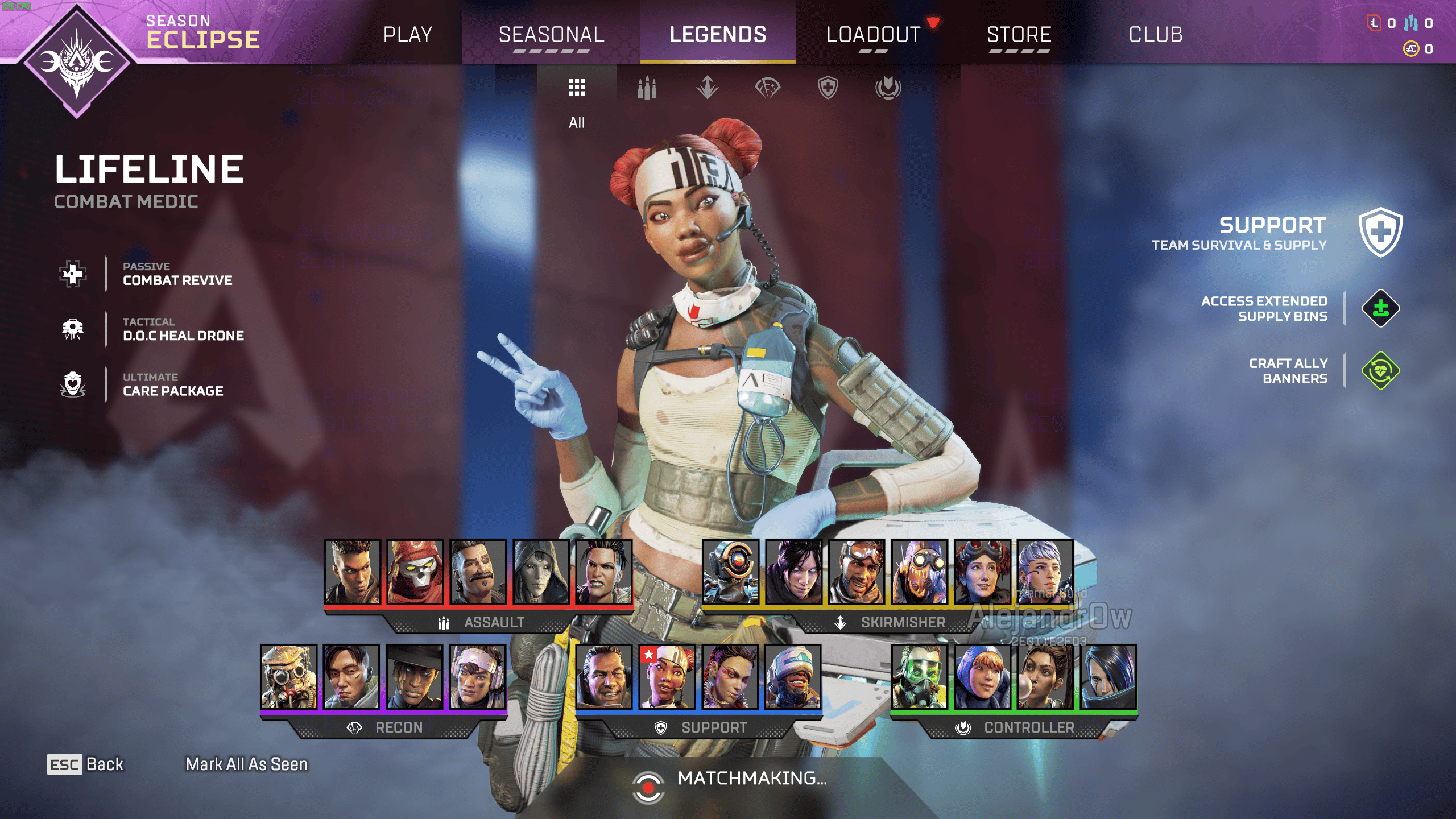 In this part it will be as precise as possible since for me it is a lot with too much. Apex Legends now has 5 different classes that groups into them all the legends available at the time of writing these impressions. The classes are Assault, Skirmisher, Recon, Controller, and Support. For me it really is something more like Battlefield but if we look closely we are facing the best way to describe each character, those who control areas, those who focus on close damage or those who are always checking for enemies when using the antennae or even the ones that are there to revive faster.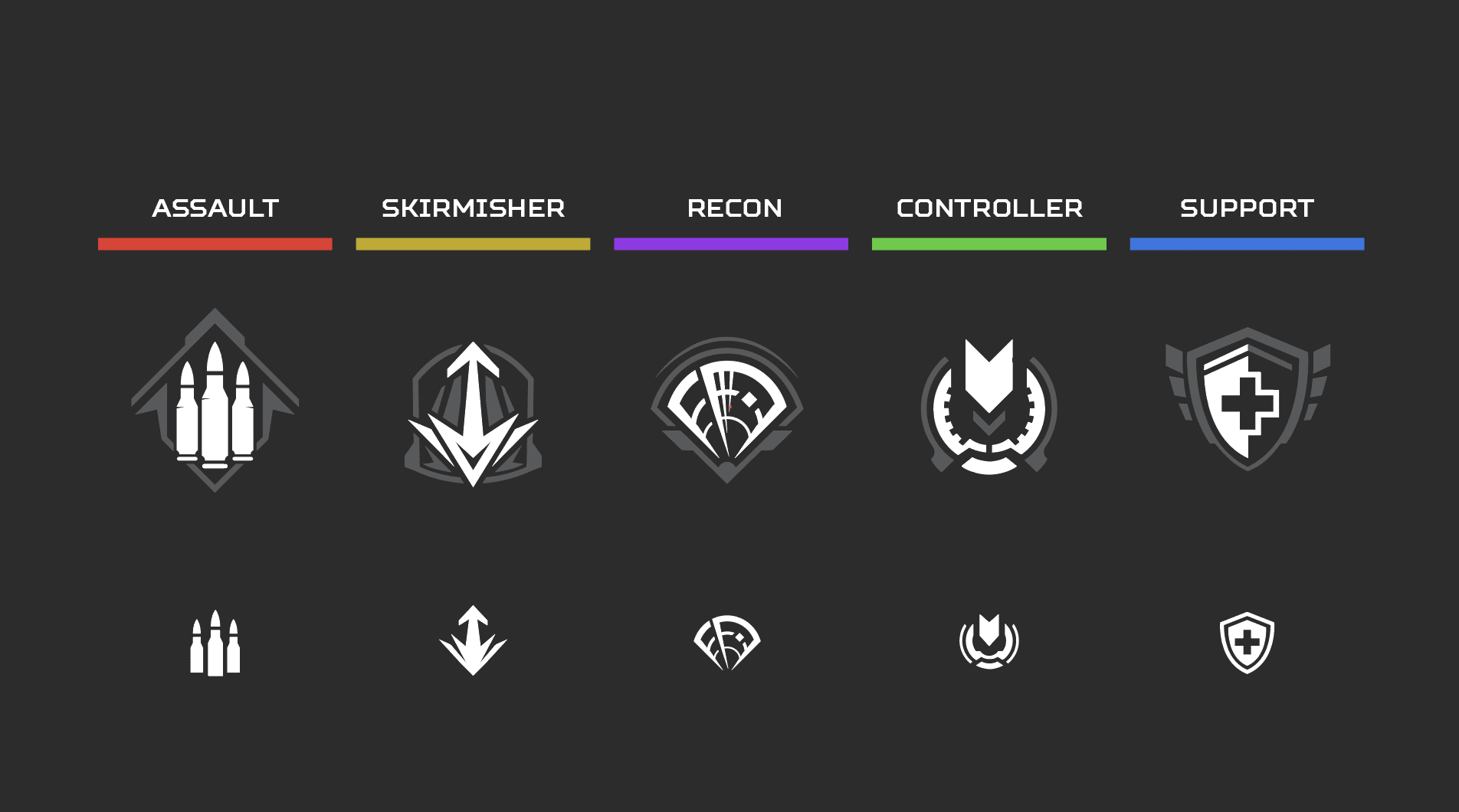 Each of these classes looks well thought out. Each legend according to these available skills may have a better use, without neglecting the improvements that each class has, for example, the Assault/Assault class has access to chests with much more powerful weapons, but meanwhile the Recon class can identify drops from enemies at a greater distance and so on. Each of these classes must be mixed to make a team in invincible Battle Royale. With these improvements it feels like playing Apex Legends in a different way and this feels pretty fresh really.
This new weapon that I had mentioned feels quite good, not only because it is more my style of play, but unlike the others, the handling of this one is a bit more for medium-range confrontations, making it a really excellent addition for Team Deathmatch. .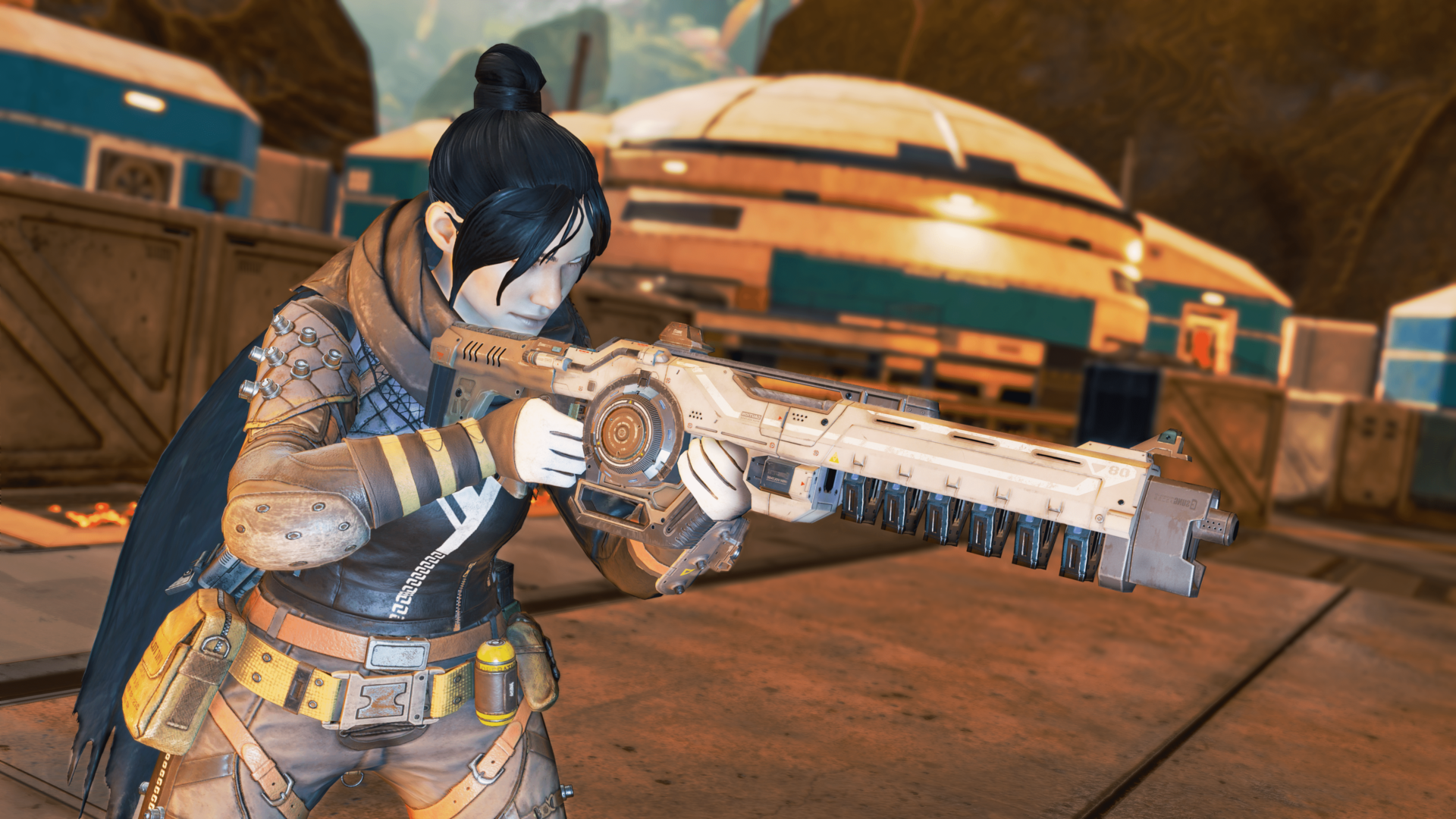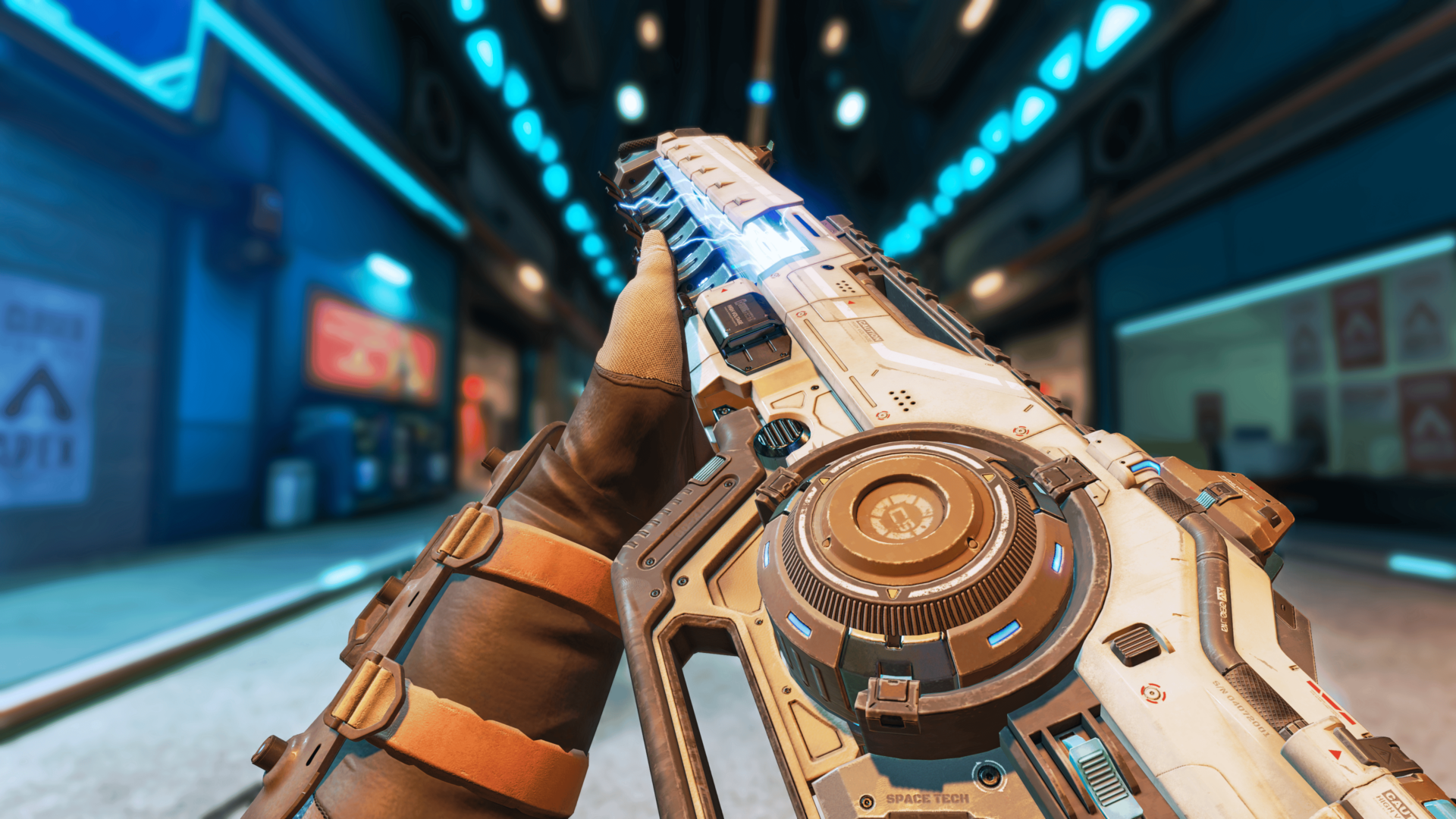 In addition to all this, for this great update there will be new improvements to give the game more quality of life, reduce damage from meta abilities in the game and of course a new ammunition for shotguns has been integrated. The goal is to do more damage but make it a bit harder to find, I didn't get a chance to try it out during the event but I'm sure close combat lovers will be eager to try it out.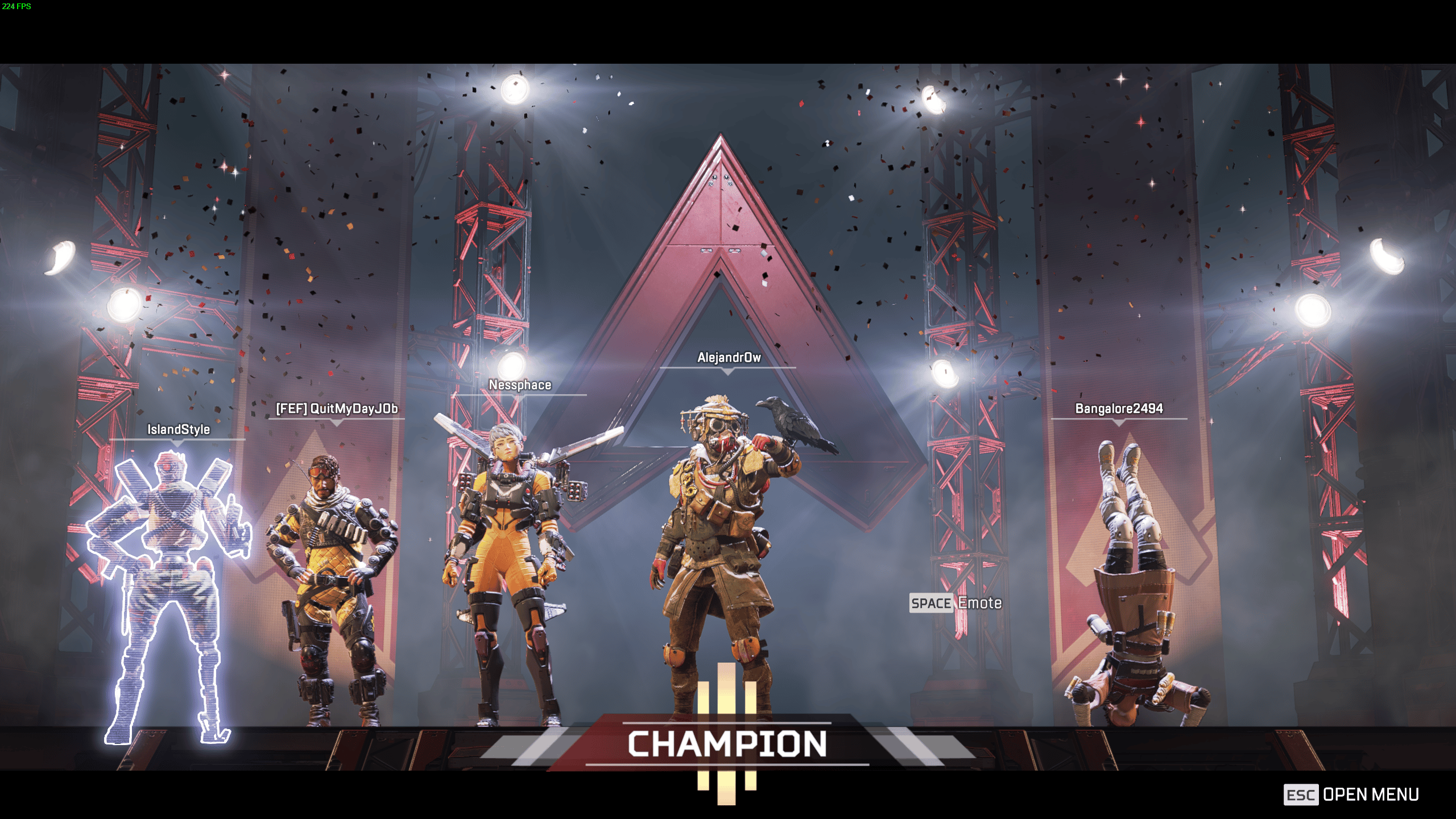 Nor can we ignore the fact that this new season comes with an exquisite Battle Pass that promises a number of decorations for our character and although we are not completely launching a super legend, I think that this update changes the way many see Apex Legends.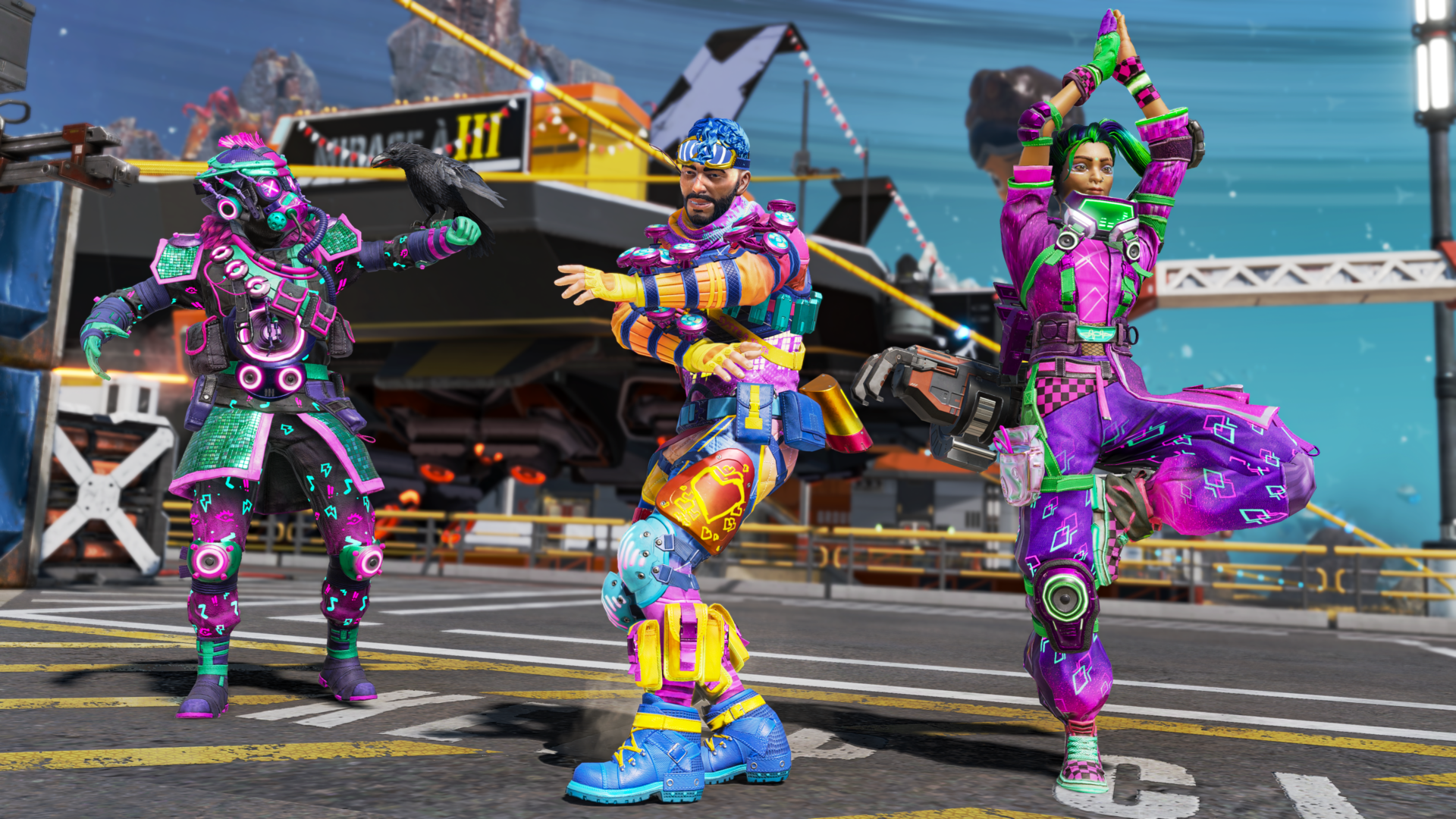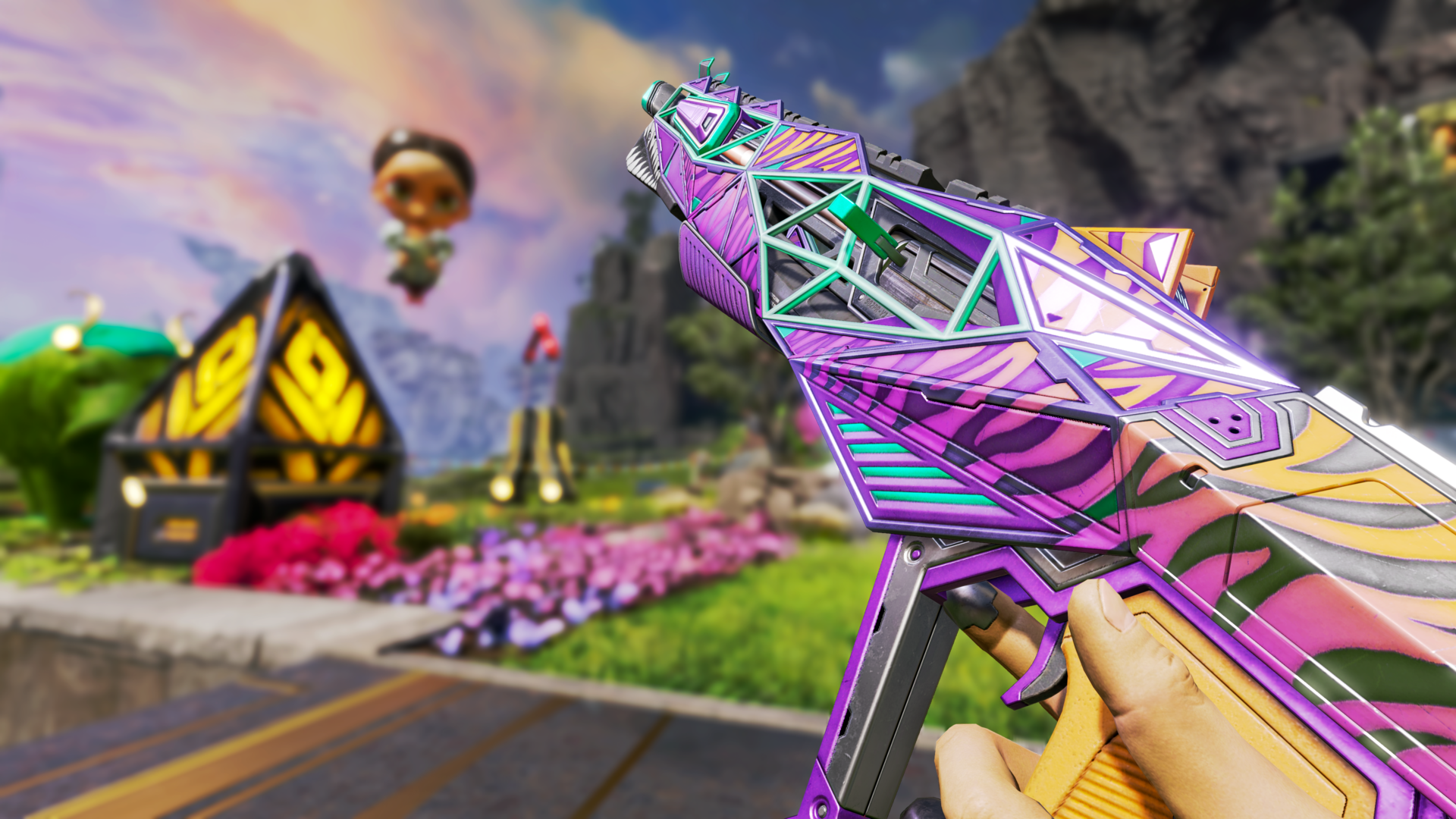 In conclusion
Apex Legends: Revelry It comes to keep everything, not only with the tremendous additions to the gameplay of the traditional Battle Royale but the involvement of a game mode that many will prefer and although it is for a limited time, I am sure that the community will ask for more. The remastering of the classes is something well thought out and it can be seen how the development team took every detail into consideration without forgetting that the game is about the abilities of the legends themselves but that this really increases the possibility of that some prefer to use a class not because of the legend but because of the improvements that it brings with it in addition to the grain of sand that would be contributed by having that class on said team. Apex Legends has evolved quite a bit since its launch and you can really notice all the little that Respawn Entertainment has put into it, I can't wait to try more Team Deathmatch matches with friends.