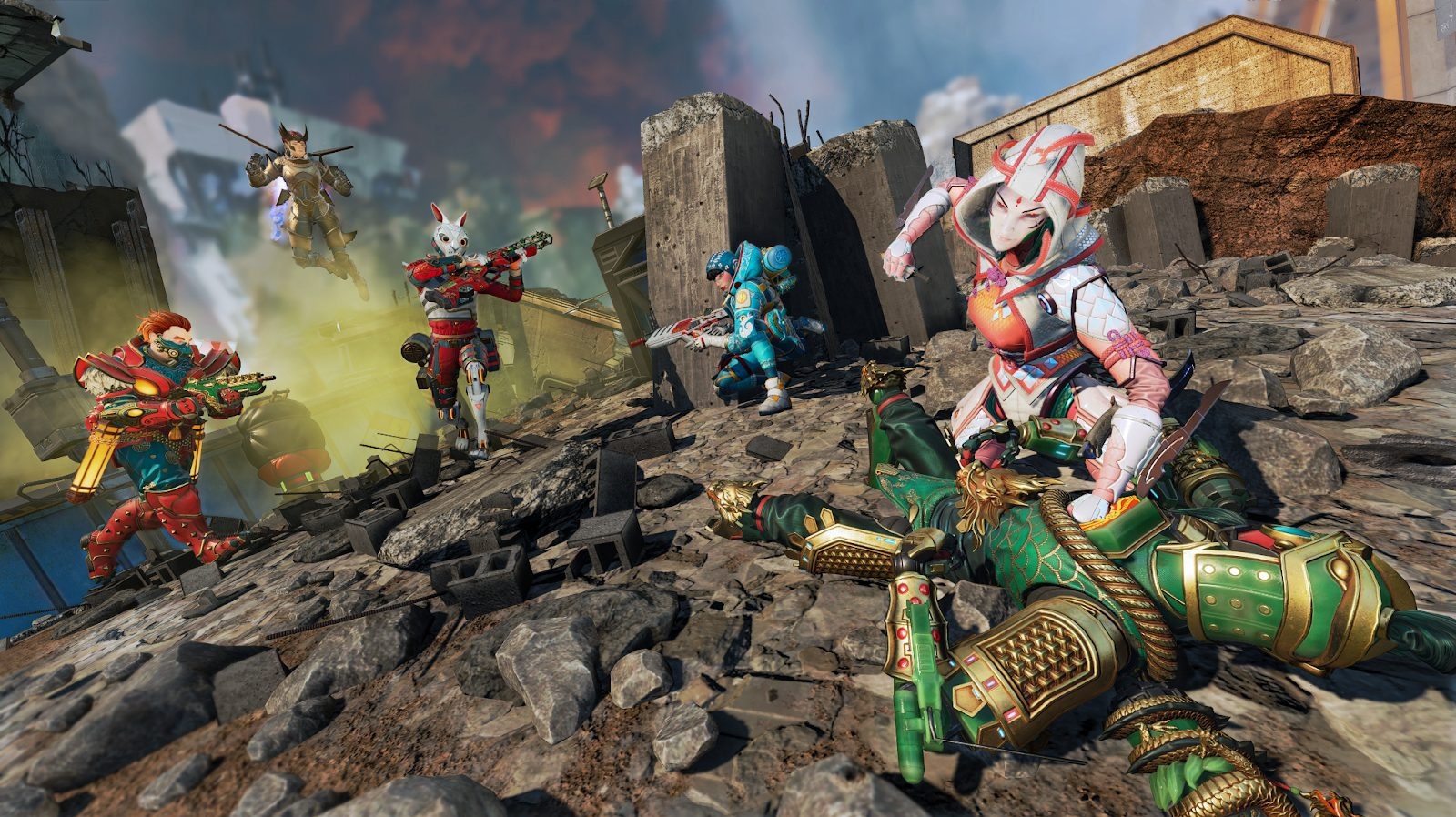 Electornic Arts e Respawn Entertainment have released a brand new gameplay trailer for the latest major update that gives players a deeper look at the new one Team Deathmatch, reworked Legend classes, the Nemesis assault rifle, and much more. Below is the breakdown of what awaits players at the launch of Apex Legends Baraonda:
Team Deathmatch – The iconic Team Deathmatch mode comes to Apex Legends. Players form teams and embark on a 6v6 match where points are scored by killing opponents and whoever is the best in the three rounds wins the match. Squads can be deployed in Storm Pass Habitat 4, Kings Canyon Skull City, and Solace Party Crasher. Reworked Legend Classes – Legends become even more legendary with new reworked classes that will transform Apex games. The roster is divided into Assault, Recon, Fighter, Control, and Support to better highlight what sets each Legend apart, along with special perks for each class. Nemesis Assault Rifle – Mayhem introduces the Nemesis, a new energy assault rifle that fires four shots in a burst. With an increasing burst delay that reduces the time between bursts and simulates a fully automatic weapon, the Nemesis is sure to be a game changer. Orientation Matches – Players new to Outland can experience the new Orientation Match system, which creates an easy introduction in which new players can familiarize themselves with the core mechanics of Apex Legends. Play alone or with friends to take out some bots before joining the regular matchmaking queue. Anniversary Collection Event – ​​The festivities continue with this year's Anniversary Collection event, which features a community-created reward path and cosmetics for limited-time Legendary team sets. By completing the Anniversary Collection event, players will receive 150 Heirloom Shards to unlock an Heirloom or Prestige skin of their choice. New Battle Pass – Players can dress up for the wildest party in Outlands history with the Mayhem Battle Pass, as well as earn spectacular rewards by completing Daily and Weekly Challenges. Login Rewards – To celebrate the anniversary of Apex Legends and its amazing community, every player will receive login rewards for the first two weeks of Mayhem. Log in to Apex Legends: Mayhem from Tuesday February 14th to Tuesday February 21st to automatically unlock Crypto, with a theme pack that will include an item just for him. By logging in from Tuesday 21st to Tuesday 28th February, you will unlock hard-hitting troublemaker Ash and one of her Ash hers theme packs to show off her new style.
More details on Apex Legends Mayhem will be announced shortly ahead of the official update launch on February 14th for PlayStation 4, PlayStation 5, Xbox One, Xbox Series X|S, Nintendo Switch e PC through the EA App and Steam.