Professor Leyton returns to Nintendo Switch with a new mystery.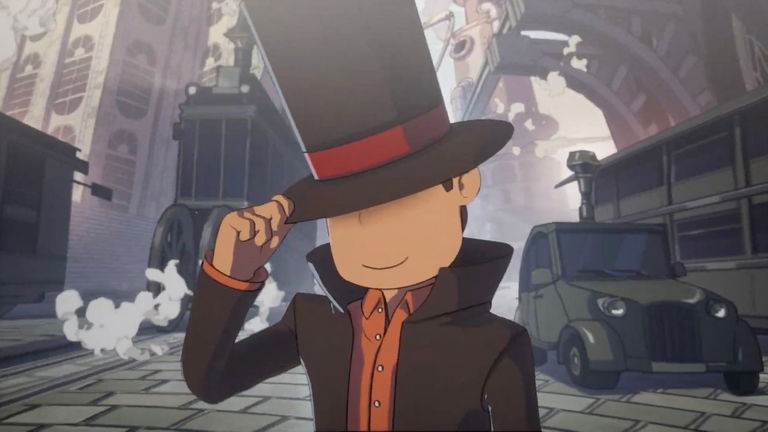 First look at the return of Professor Layton on Nintendo Switch
join the conversation
Apart from the remastering of Metroid Prime that arrives today by surprise on Nintendo Switch, another of the Japanese company's announcements during that night's Nintendo Direct was that of Proffesor Layton and The New World of Steam, the saga of puzzles and graphic adventure from Level 5 that returns to its origins after several years trying its luck in the field of mobile games. The arrival of a new installment of Professor Layton has been rumored for a long time and has finally been seen in a brief teaser that leaves viewers wanting more. Nintendo DS fanswhere the series triumphed the most.
One of the most beloved sagas by Nintendo fans returns to Nintendo Switch, we will see if it has better luck than previous deliveries by Professor Layton that did not finish convincing the fans.
Professor Leyton returns with a new mystery to Nintendo Switch
Not much is known about this new take on the series, but this first teaser for Professor Layton and The New World of Steam, from little more than twenty secondshas shown the return of the teacher and a new setting that will surely give a lot of play when it comes to proposing puzzles and riddles related to mechanisms and steam. Take a look at this first preview of Professor Layton and The New World of Steam.
Professor Layton is back to take on new puzzles in Professor Layton and The New World of Steam! Coming to Nintendo Switch.
"A new mystery begins", we can read at the end of this teaser, but Nintendo has not shared a specific date launch date for the arrival of Professor Layton and The New World of Steam on Nintendo Switch, so it is to be expected that you will have to wait, at least until 2024. This year The Legend of Zelda Tears of the Kingdom, which already has its first gameplay, seems to be the great attraction of the Nintendo console.
join the conversation