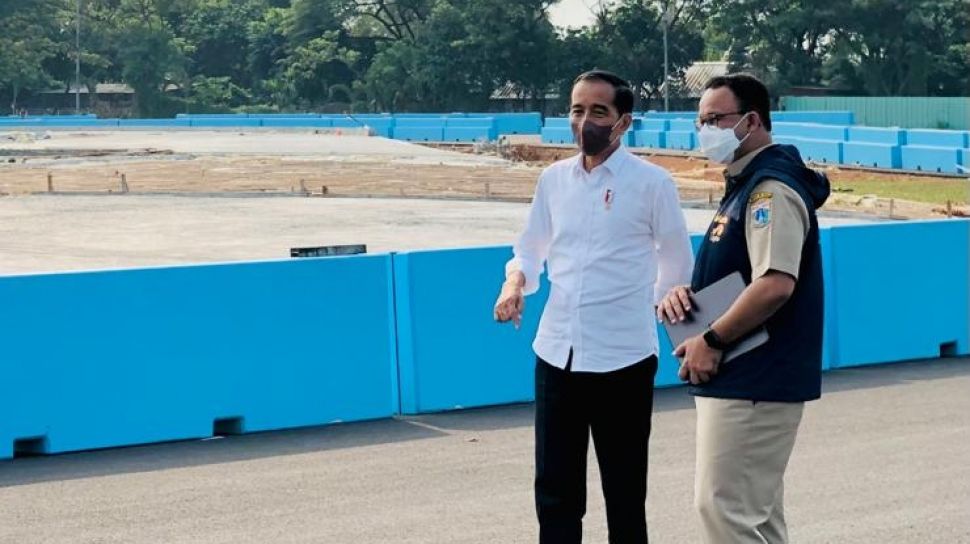 Suara.com – Anies Baswedan opened up about the figure of President Joko Widodo (Jokowi) in his eyes. According to the former Minister of Education and Culture, Jokowi's journey to becoming president from the bottom up to now shows that democracy in Indonesia can give anyone the chance to become president.
The NasDem Party Presidential Candidate (Bacapres) conveyed this when he was a guest on Merry Riana's YouTube channel. He said Jokowi was a figure from a simple family who could lead Indonesia today.
"How can a child from a simple family have the opportunity to lead a city, have the opportunity to lead a province and have the opportunity to lead a country," he said.
Not only that, the 17th Governor of DKI Jakarta also ensured that Indonesia, if it does not apply a democratic system, surely regional heads up to heads of state will only be filled with a handful of party elites.
Also Read: Jokowi's figure in Anies Baswedan's eyes, someone who can be an inspiration
"If we don't adopt democratic principles but maintain aristocracy then ordinary people can't," he said.
Furthermore, Anies gave examples of several incidents in neighboring countries where a person can become a leader if he has elite descendants.
"And many of our neighboring countries have to be someone's child to be in that position. Pak Jokowi is an inspiration," he said.
Not only that, Anies considers Jokowi very inspiring.
According to Anies, the former Mayor of Solo to the Governor of DKI Jakarta has a high dedication to work.
Also Read: Ummat Party Invites Three Presidential Candidates in National Coordination Meeting, Anies and Gatot Present, Prabowo No News yet
"(Jokowi) is someone who can be an inspiration for his dedication to work, his extraordinary commitment to delivery for what he has done is very high which later also becomes an inspiration," said Anies.