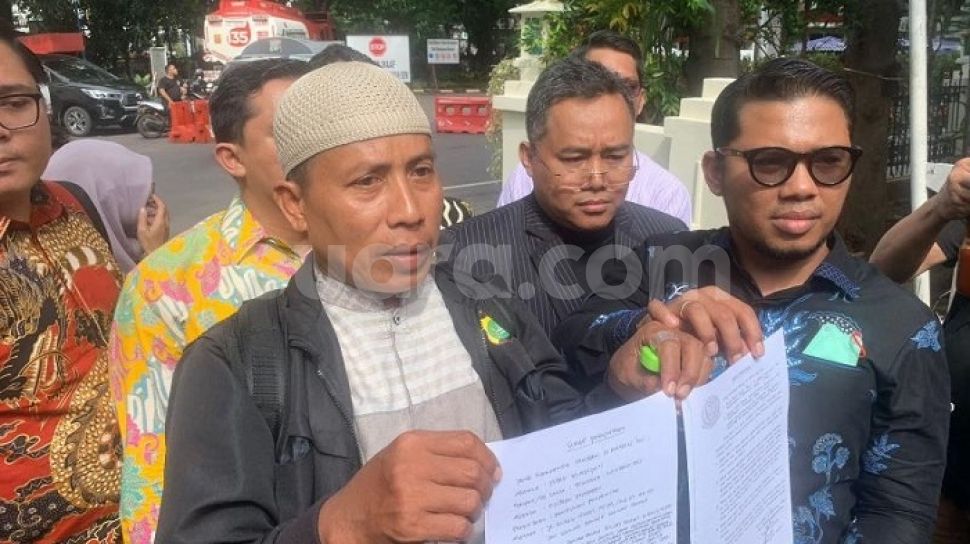 Suara.com – The Anti-Mafia Task Force for the Bareskrim Polri will examine Bripka Madih on Friday (10/2/2023). This examination was carried out following up on a complaint filed by Bripka Madih regarding a land dispute belonging to his parents.
Attorney for Bripka Madih, Yasin Hasan, said the examination of his client was scheduled to start at 10.00 WIB.
"The plan is for us to attend, Pak Madih accompanied by his legal adviser will attend," Yasin told reporters, Friday (10/2/2023).
On Thursday (9/2/2023), Bripka Madih also visited Polda Metro Jaya to inquire about the progress of the land dispute case which claimed to belong to his parents. At that time, Bripka Madih claimed to be accompanied by 10 lawyers.
Also Read: 10 Lawyers Defending Coarselves in Facing Land Cases, Bripka Madih: The Value of Worship, the Call of the Heart
Madih said the 10 lawyers provided legal assistance to him free of charge, aka free because of the call to worship.
"Sorry, the value is worship, calling the heart because Madih said he went everywhere with his wife and friends, there was no assistance," said Bripka Madih at Polda Metro Jaya, Jakarta, Thursday (9/2/2023).
One of the lawyers for Bripka Madih, Yasin Hasan, explained the reason for his coming to Polda Metro Jaya to inquire about the progress of the case reported by Bripka Madih's parents in 2011.
"Today after yesterday's viral, now on our agenda we want to question the police to examine the police regarding the 2011 report," said Yasin.
According to Yasin, one of the Polda Metro Jaya officials had said that the case had been processed. But in reality, according to Yasin, until now his party has not received a report regarding the progress of the case.
Also Read: Get to know the Girik Tax that is still being paid by Bripka Madih, what is it?
"If (the case) runs from 2011 until now there has been no progress, the question is whether it is running or stuck in place? What is said to be running until now has not been any progress," he said.