GTA VI promises to be a marvel at a technical level.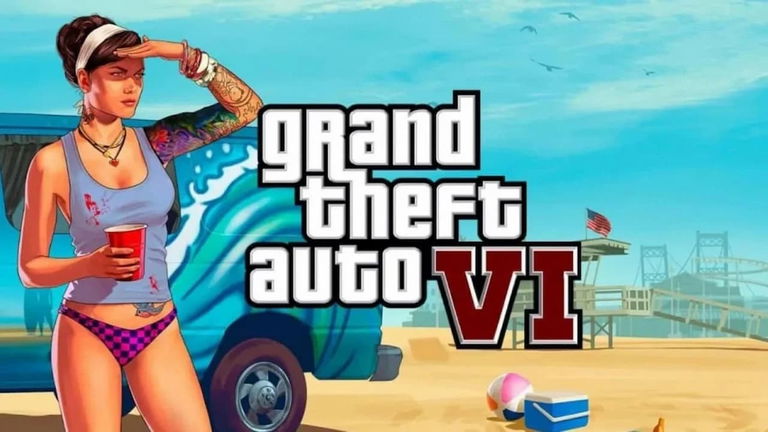 GTA VI would still take a while to hit stores
join the conversation
Until now, GTA VI development continues to be kept private by Rockstar. We know that the team is still working on the game, but there is no specific date on the calendar for its official presentation, nor do we know too many details about the game beyond what has been known in previous leaks. Let's remember that not too long ago, the game suffered a huge content leak where it was possible to confirm the female lead and location in Vice City, or a very similar city. Since then, Rockstar ensured that the game would be shown when it was ready. Now, it could have revealed a new detail of the development of the game.
That content leak took a psychological toll on the team, since it crushed their state of mind and illusions when they saw the Negative reaction from a large part of the fans who expected to see a finished game and not a development environment yet to be finished. The good news is that once that's over, the team is still working hard on the game and could come up with major technical advances, such as a new physics system for water.
The most realistic GTA
The GTA series has always been characterized by having one of the physics and collision engines most advanced of the moment despite being open world games, and it seems that in the face of this sixth installment of the series, the Rockstar team wants to go one step further when it comes to simulate the physics of water, a technology with great cost in gaming performance. According to Aleix Venturas, one of the people in charge of Rockstar Mag, a portal dedicated to the news of Rockstar games, GTA VI will use a system similar to NVIDIA Waveworkwhich allows to simulate liquid physics in a very realistic way, but with a high consumption of resources.
"The goal is, therefore, to bring together about twenty engineers from the Rockstar San Diego studio division called 'RAGE Technology Group' so they can create a new physics system for water in GTA 6," says Venturas. "Current video games use a wireframe system to represent water. This gives the impression of a billowing liquid and this system has the advantage of being energy efficient in terms of performance. With RAGE 9, it will be a new system that allows physically simulated water in real time. This has been around for years in film or 3D applications, but it's never 'real time'. NVIDIA has already tried the experiment with WaveWorks 1.0 and 2.0, but the realism/performance ratio has never been usable."
NVIDIA has already tried the experiment with WaveWorks 1.0 and 2.0 but the realism/performance ratio has never been exploitable. Here is a representation in a 3D rendering engine which allows to realize this will propose the physics of water in #GTA6 in "ultra" graphics mode: pic.twitter.com/4o3eLlBNxR

— Aleix Venturas (@AleixVenturas) February 17, 2023
/center>
We will have to check when we can see the final version of the game how much this type of physics has advanced compared to GTA V, but for the moment it only remains to wait for official news from Rockstar. According to the latest forecasts, the game could be presented throughout this year for go on sale between 2024 and 2025.
join the conversation