Suara.com – In recent times, white shoes have become a trend, especially among young people. White shoes are the choice because they can be combined with a variety of clothing.
In addition, white shoes make the appearance seem more simple but elegant. However, white shoes stain very easily.
Not only that, white shoes can also turn yellow. Actually there are some tips that can be done for how to clean yellowed white shoes. Curious how?
Reporting from soleawesome, here's how to clean yellowed white shoes with items at home.
Also Read: Not for Social Assistance, Finding Hundreds of Tons of Yellowing Rice in Pulogadung Pasar Jaya Retail Reserve
1. Using Hydrogen Peroxide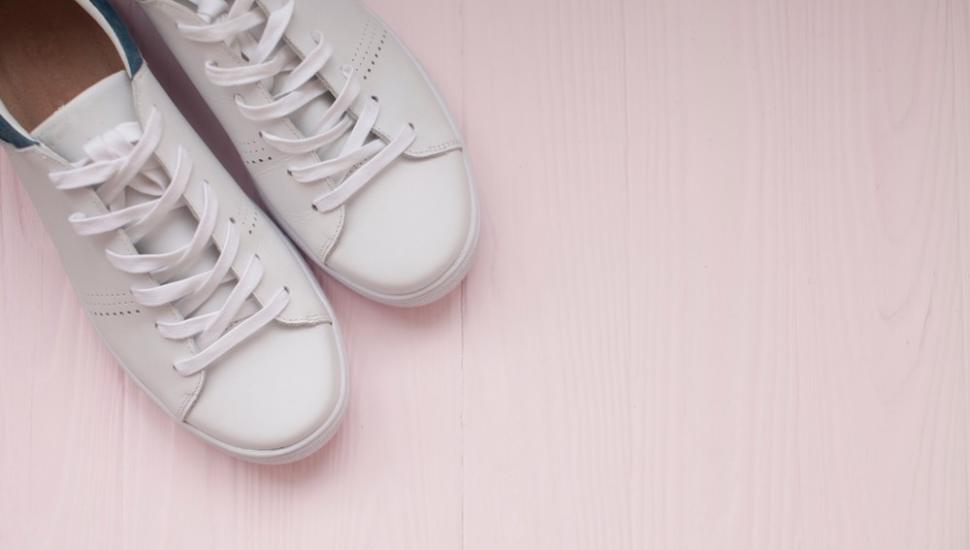 Tips for washing white shoes (shutterstock)
A super easy tip to whiten yellow, white shoes is to use hydrogen peroxide. Hydrogen peroxide is often used as a bleaching agent, and it is safe to use because it is non-toxic. This makes it a great cleaning and brightening agent for yellow stained shoes.
Dip a clean cloth in 3 percent hydrogen peroxide and wring it out until it's damp. Rub a cloth soaked in hydrogen peroxide over the yellow stain until it starts to fade.
If the stain is still stubborn after using hydrogen peroxide, try letting it sit on the stain for 30 minutes before wiping it off. This will give the hydrogen peroxide more time to work on the yellow stains on your white shoes.
Use warm water to thoroughly rinse your white shoes.
Also Read: 5 Ways to Prevent Yellowing Books, Apply These Tricks to Keep It Clean
2. Using Lemons
The acidity of lemons is a great way to remove yellow stains from white shoes. Its anti-bacterial and cleansing properties also help prevent new blemishes from forming.
Here's how to clean yellowed white shoes using lemon:
Cut half a lemon in half, then squeeze the juice from one of the halves and put it in a bowl. Just add a few drops of water and mix well.
Then dip a clean cloth into the solution and rub it over your dirty white shoes as hard as you can. Leave it for 20 minutes before rinsing completely with warm water under a running tap.
Don't put it in direct sunlight
3. Using Baking Soda
Baking Soda is another inexpensive and readily available method you can use to clean yellow stains from your white shoes. Here's how to clean yellowed white shoes using baking soda.
Simply mix a teaspoon of baking soda in a glass of warm water, soak the yellow stained area for a few minutes, then scrub with a toothbrush.
Rinse thoroughly with warm water and dry to remove all traces of baking soda.
Finally, air dry it in a cool, well-ventilated area or use a towel to dry it.
If out in the sun, take precautions such as staying out of direct sunlight, and not leaving your white shoes on for a long time.
4. Using Toothpaste
Toothpaste is great for scrubbing yellow stains from your teeth. However, did you know that you can also use it to scrub yellow stains from your shoes? See how to clean yellowed white shoes using toothpaste below.
Non-gel toothpaste is an excellent stain remover for yellow stains on shoes. Using a generous amount, apply the paste to the yellowed area and let it sit for 20 minutes. Then rinse.
Since toothpaste is a mild cleaning agent, you won't be able to completely remove yellow stains from your white shoes. However, if this still bothers you, you can try one of the methods above to get rid of the yellow stain.
5 . Using Blue Fabric Dye
If you just finished cleaning a pair of white shoes and your sneakers still have a yellow tint, place them in a tub of water and add three drops of blue fabric dye. With the string removed, let it soak for at least 30 minutes.
When you're done, remove the shoe and it will be very white.