Dead Space's collaboration with Fortnite is now available, with missions, pickaxes, emotes and the skin of its protagonist, Isaac Clarke.
Epic Games and Electronic Arts have joined hands for a terrifying collaboration in the most famous battle royale in the world. The skin de Isaac Clarkeprotagonist ofe Dead Space, is now available in Fortnite as part of the Video Game Legends series.
The silent character, not so much in the remake that comes out this Friday, arrives with the Strange Transmissions Mission Packavailable now in the Fortnite item shop for 11,99 €. This package includes the possibility of win 1,500 V-Bucks and get everything listed below: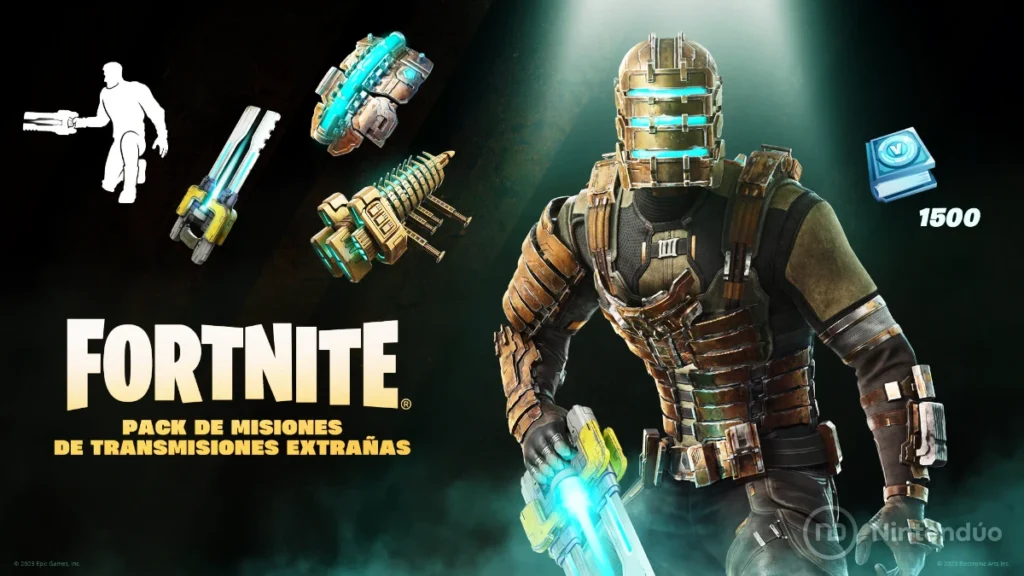 Skin de Isaac Clarke
DRI Backpacking Accessory
USG Ishimura Backpacking Accessory
Plasma Cutter Peak – Emote Upgrade Bank
Strange Transmissions Missions – Earn up to 1500 V-Bucks by completing the missions
All this is available from now thanks to this crossover entre Dead Space y Fortnite, celebrating the impending release of a certain remake this week. You can get this pack now and play in Isaac's armor. Fortunately, You won't cross them with Necromorphs on the battle island.
Fuente