Nintendo surprise launches a digital Mario Kart 8 Deluxe pack with all the Extra Tracks Pass DLC for Nintendo Switch.
Although it has not finished deploying all its contents yet, the Bonus Tracks Pass is breathing new life into the Switch version of Mario Kart 8. For those of you who haven't signed up for the races yet, Nintendo has released a Mario Kart 8 Deluxe pack with all its DLC in digital formatand you can buy it now at the eShop.
In Spain it has been available since December 30, while in other territories such as America it has gone on sale today, January 27th. As for its price, it is a total of 84,98 € which, doing some simple calculations, coincides with the sum of the base game with its DLC pack in digital format.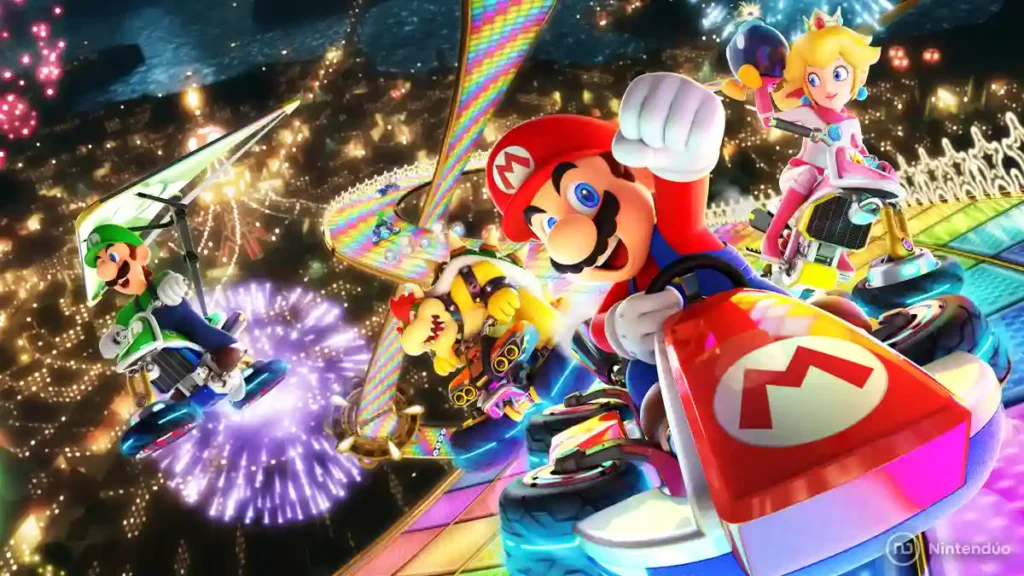 Still, those who have Nintendo Switch Online Expansion Pack have automatic access to all Bonus Tracks Pass content at no additional cost. It is a "free" way to have all the new circuits that are coming and will continue to come to the best-selling game in the Switch catalog.
Are you interested in the pack? Unfortunately, there is no discount at all despite putting everything together in one place. For those who prefer to have it all, without the need to resort to physical formatIt may be a good choice.
Fuente