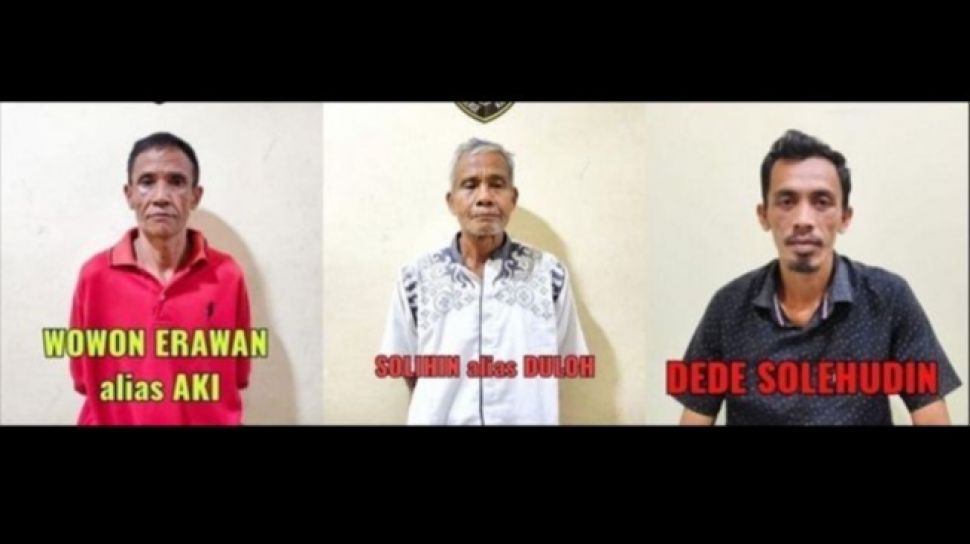 Suara.com – The head of the Legal and Human Rights Division of the Perindo Party DPP Tama S. Langkun hopes that the police will also pay attention to the rights of the families of victims and witnesses in the serial murder case of Wowon Erawan alias Aki and his accomplice.
"Of course it must be the concern of the police so that it does not only focus on solving serial murder cases, but must ensure the rights of victims who have been lost because of this incident can be restored," said Tama in a statement received in Jakarta, Sunday (29/1/2023) .
Previously, the serial murder case masterminded by Wowon Erawan shocked Indonesia.
Wowon and his partners in crime, Duloh and Dede Solehudin killed 11 of their victims. They have been named as suspects.
Also Read: Mystery of 2 TKW Victims of Wowon Cs Fraud Not Found, Become Murder Victims?
In addition to law enforcement, this Perindo politician also believes that the restoration of victims' rights must also be considered. According to him, this is no less important than the investigation of the case.
Even though the victim had been killed by Wowon Cs, he said that materially this could be given to families who had the right to receive it.
Tama also said the importance of prevention efforts so that similar cases do not recur.
According to him, a number of serial murder cases are rooted in social problems associated with mystical matters.
In the Wowon Cs serial murder case, victims were tempted by perpetrators who promised to double their hard-earned money abroad. They sent it to Wowon hoping the money would add up instantly.
Also Read: Two TKW Victims of Fraud, Suspected Serial Killer Aki Wowon Cs Has Not Been Found
"The most important point about that is about raising public awareness, especially to improve public education," he said.
Tama said the government must have a solution to the social problems that led to this case, namely welfare.
For this reason, he asked the government to seriously improve people's welfare with all the efforts it has so that people have the right path in meeting their daily needs.
"The government must improve public education and increase people's income because this is a dead end for actors to get benefits and so on," he said. [ANTARA]