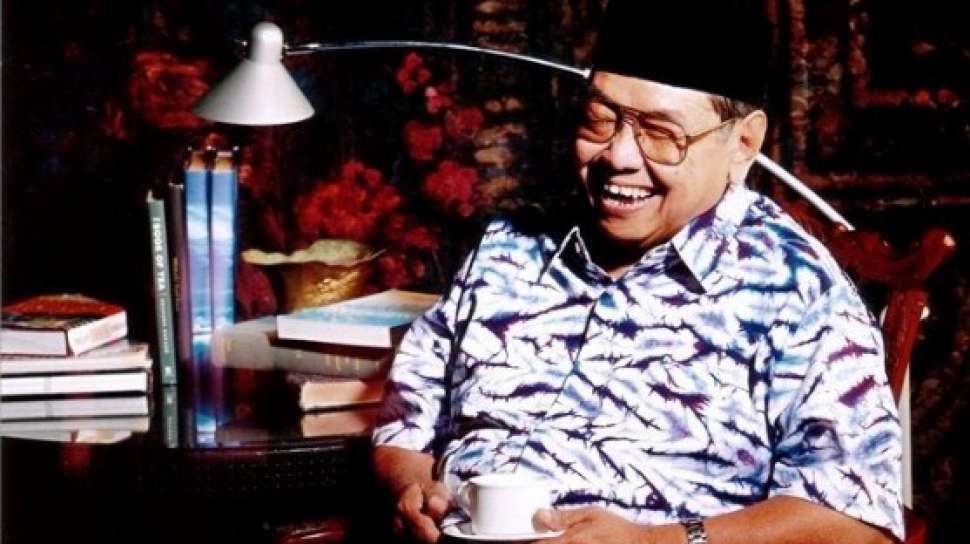 Suara.com – The celebration of Chinese New Year or Imlek cannot be separated from the figure of the President of the Republic of Indonesia Abdurrahman Wahid alias Gus Dur. As is well known, in 2004, the title of Father of Indonesian Chinese was pinned on Gus Dur by the Social Sense of Dharma Association at the Tay Kek Sie Temple, Semarang, Central Java. Then why is Gus Dur called the father of the Chinese?
As an eccentric scholar, Gus Dur has a pluralist mindset. Gus Dur is a figure who does not like discrimination against ethnic Chinese in Indonesia. He was the first person to solve the problem of discrimination experienced by ethnic Chinese.
Through Presidential Decree (Keppres) Number 6 of 2000, Gus Dur put an end to the problem of discrimination against ethnic Chinese so that in the end they could celebrate Chinese New Year freely and openly. The Presidential Decree dismissed the regulations originating from Presidential Instruction (Inpres) Number 14 of 1967 which regulates Chinese Religion, Beliefs, and Customs.
In the old regulations, Chinese groups in Indonesia were not allowed to carry out their traditions or worship activities prominently in public and were only allowed to do it within the family circle. This was because at that time President Soeharto thought that the activities of Chinese citizens would hinder the assimilation process with indigenous people.
Also Read: 25 Chinese New Year Greetings for 2023 in English, Suitable for IG Captions
At that time, the Chinese group was also asked to change their identity to Indonesian names. When he officially took office as President of Indonesia, Wahid agreed a lot with some of Suharto's thoughts. According to him, ethnic Chinese are part of the Indonesian nation, therefore they must get equal rights. Included in carrying out his religious worship.
Gus Dur was also of the opinion that if Chinese Muslims were allowed to celebrate Chinese New Year so that this action would not be considered as an act of polytheism. According to him, this celebration is part of a cultural tradition, not religion. Gus Gur then set Chinese New Year as a fluctuating holiday. Which means only people who celebrate are allowed a holiday. It was only during the era of President Megawati Soekarnoputri that Chinese New Year was designated as a national holiday.
Apart from his different views on the Chinese ethnicity, Gus Dur also shocked the audience. Because he once claimed to be of Chinese descent.
"Actually, I am a pure Chinese, but I have mixed it with Arabs and Indians," said Gus Dur in his statement on January 30, 2008.
For Gus Dur, pluralism could only happen if the whole society would respect democracy which is guided by law and also treats all citizens equally.
Also Read: Through Creativity, Edric Tjandra Creates a Video on Cindo Pas Sincia's Prohibitions
That was the reason why Gus Dur was called the father of the Chinese. Such a large role and services made Gus Dur called the father of the Chinese. May be useful!
Contributors : Princess Ayu Nanda Sari