The best-known anti-hero comes to Midnight Suns.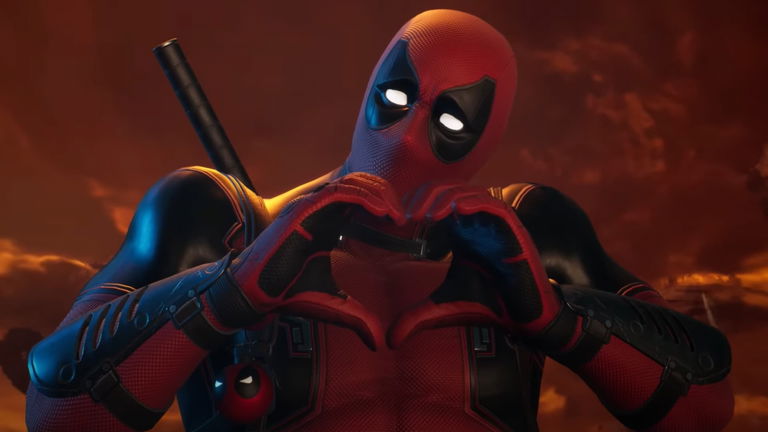 Personaje de Deadpool en Marvel's Midnight Suns
join the conversation
Marvel has become one of the most recognized brands worldwide, especially thanks to its movies, which achieved a very particular effect on the user. It is not so easy to achieve that, with a few successful films, the rest of your works are positively affected, as has happened with this company. Yes, comics have been successful for a long time, but it has been in recent years when these have become even more popular.
Luckily, this has not stopped here, and it is that this company, whose most visible face was always the late Stan Lee, has wanted to enter our sector, that of video games. Of course, this is not the first time they have done it, but it is something that seems to be increasing at the moment, with games like Marvel's Spider-Man, by Insomniac Games, or the game that interests us today, Marvel's Midnight Sun.
We already told you everything about this game in its analysis, but now the first paid DLC for this title is about to arrive. Specifically, we are talking about the paid content that adds Deadpool to the game, and we have already tested it in depth. Next, we will tell you what you can expect from this character, and if it is worth it.
Easy and fast to get
We are going to start with the most basic, and that is that we are going to tell you how you can get Deadpool inside Midnight Suns. For this, and without going into many spoilers of the game, you will have to already have Spider-Man in the abbey, in addition to having completed the character's first important mission within this social hub. Once this is achieved, one that has the classic Deadpool mask as an image will appear on the classic mission table.
We will simply have to complete this mission, which consists of some very interesting cinematics, as well as well-cared for, in addition to 2 combats. One of them will be a fight like any other in the game, but in the second we will face some special enemies that, for now, we will only find in this character's missions.
What does this DLC add?
Before starting to talk about the character, and how it is built, you should know what this DLC specifically adds, although there is not much to tell either. Specifically, this paid content will add Deadpool, which will have its own cards (like all the other characters in the game), as well as special missions for this character, which are framed in an interesting mini-story.
In case you didn't know, this character is going to be released as part of the Season Pass, which has a base price of €49.99, although It can also be purchased separately.
Eloquence made character
Probably everyone here already knows Deadpool, either from his comics or from the movies starring Ryan Reynolds. Curiously, it is quite possible that you all agree that there are many ways to describe this character, although the best that we have come up with is "eloquence made superhero".
Yes, a very thorough job has been done if we talk about their movements or attacks, which feel even more polished than those of the base characters of the game, but the best comes when we talk about the dialogues. To begin with, in the main cinematic of the mission that introduces this character we can already see that effort has been put into it. A multitude of quite funny dialogues, with a characteristic humor of this character, in addition to his classic breaking of the fourth wall, such as when he shows signs of knowing perfectly well that it is paid downloadable content. Likewise, during any combat in which you equip it (because once unlocked you can use it even in some story mission), you will be able to listen to their eloquent dialogues, which manage to make these combats more enjoyable.
On the other hand, we have its exclusive missions, which are not many, but they are interesting in concept (we won't tell you anything to avoid spoilers), in addition to allowing us to adapt, in a quite enjoyable way, to the abilities of this characterAlthough this is not what we liked the most about this DLC.
Specifically, what we liked the most is that this character will move to the abbey, which allows us to interact with him as we do with the other characters in the game. This includes having conversations of all kinds, as well as spending time together or strengthening our friendship by doing certain activities or selecting certain dialogues when we are talking to him. It may seem silly, but this is one of the most interesting mechanics in the game, and although it is not the most elaborate, It is always nice to see the most human side of the heroor antihero in this case.
Is this DLC worth it?
This question is not especially difficult to answer. We are talking about a character that was difficult to bring to any game, especially because of his dialogues, but in this case they have hit the nail on the head. They have managed to transfer Deadpool in a masterful way, treating the character with exceptional care, as well as giving him skills that feel overworkedas well as well thought out.
In this case, we can say that it was a success choosing this character as the first DLC for the game, in addition to the fact that the work done by the developer studio has also been brilliant. It is short in content, since it only adds the character, everything related to it (skins, abilities and so on) and its exclusive missions, which are not many. Still, we can say that yes, it is recommended, especially if you are a fan of the character.
join the conversation