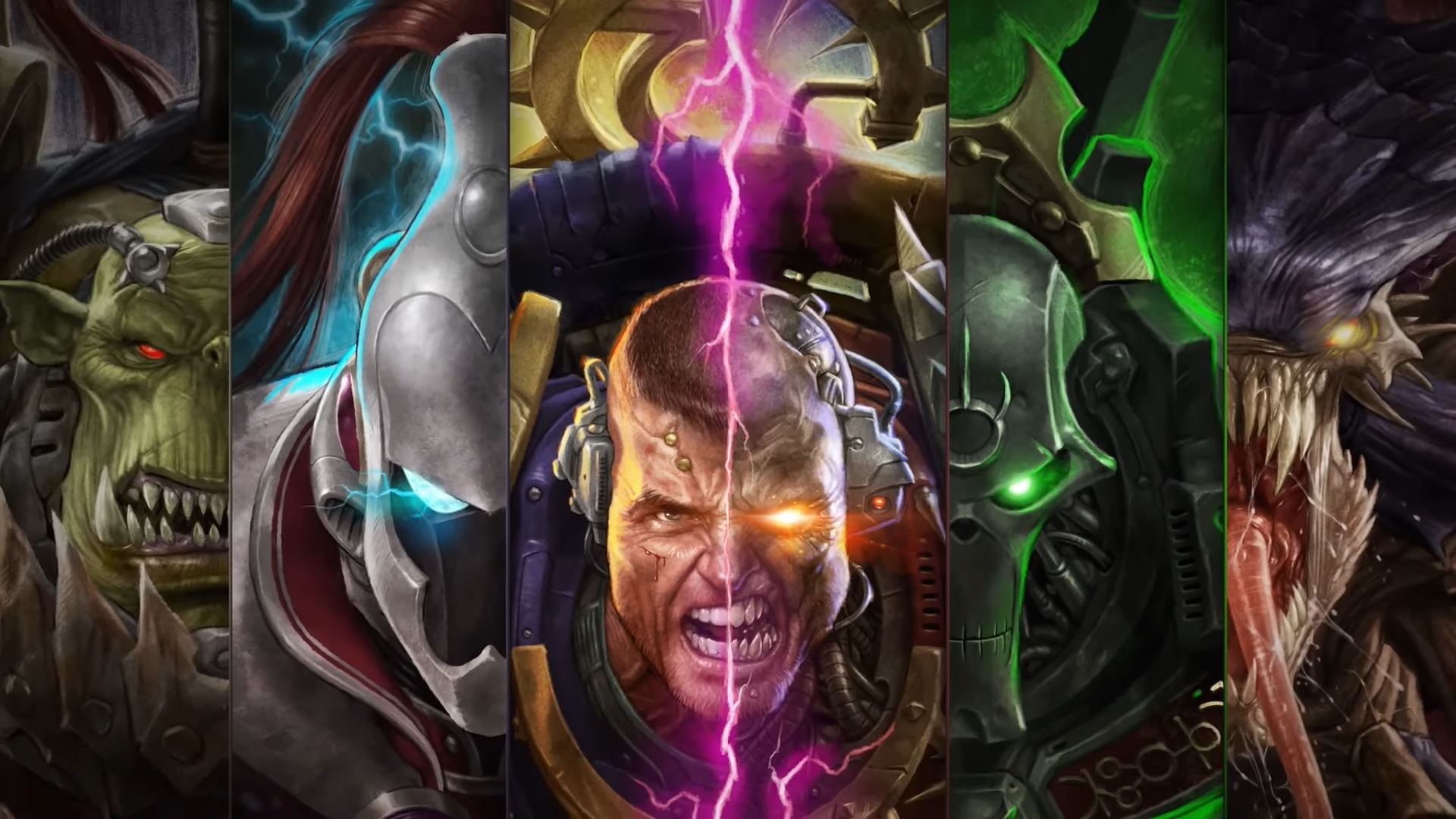 Everguild released a new trailer of Warhammer 40000 Warpforgecard game of the famous franchise Games Workshop coming up PC. The footage shows the Dynasty's Necron armies Sautekh, and you can see it at the bottom of the news. We also remember that on Steam, from 19 to 22 January it will be possible to try the demo of the game.
This is the description of the game through the Steam page:
From the creators of Horus Heresy: Legions, get ready for a genre-defining CCG with fast-paced strategic gameplay, innovative game modes, fantastic art and a deep love for Warhammer 40,000 that shines through in every detail!
Immerse yourself in the vast Warhammer 40,000 universe through single player campaigns that explore each of the warring factions. Then fight in competitive draft and constructed modes, both in the regular game and in time-limited competitions with unique rules of engagement, or arm yourself with allies and take part in massive alliance wars, which will test even the most seasoned veterans.
A free-to-play digital trading card game set in the 41st millennium, Warpforge will bring together all the major factions from the Warhammer 40,000 universe in the form of digital cards for players to collect and battle in brutal, fast-paced skirmishes.
From the stalwart armies of the Imperium to the corrupted forces of Chaos and the myriad Xenos races, each faction will feature vastly different playstyles and tactics. Several of the best-known factions will be present at launch, while regular expansions will introduce more armies, races and characters to fight against.
Warhammer 40000: Warpforge will be released in 2023 (exact date not yet announced). You can see the new trailer below.