SuaraCianjur.id Venna Melinda's eldest son, Verrell Bramasta, revealed his conversation with Ferry Irawan as his stepfather.
Verrell said that he was contacted by Ferry after Venna Melinda experienced suspected domestic violence until she was bleeding.
The alleged case of domestic violence committed by Ferry Irawan to Venna Melinda surprised the public, because the two of them were always intimate.
Venna had to receive a serious wound on the nose to bleed.
"After mom called, I immediately asked why this was. Then after that she called me," said Verrell Bramasta, launching from YouTube KH Infotainment, seen Friday (13/1/2023).
Also Read: Verrell Bramasta Suddenly Returns to Indonesia, Stuck in Taiwan Forced to 'Beggar' First
Verrell Bramasta admitted that he was actually lazy to receive calls from Ferry Irawan. But his biological father, Ivan Fadilla, had advised him to be kind.
"At first I didn't want to take it, but at that time I just adopted you as the oldest child. Finally I listened," said Verrell Bramasta.
Verrell said that at that time he was in Japan, after receiving the news he immediately returned to Indonesia.
What was his conversation with Ferry was revealed. Verrell said that Ferry Irawan told a different story from the version from his mother.
"There are definitely two different sides of the story," he said.
Also Read: Brisia Jodie Bullied by Netizens Because Her Face Does Not Meet Expectations, Verrell Bramasta Puts on a Body!
However, Verrell Bramasta didn't really believe it and paid no attention to what was conveyed by Ferry Irawan. Verrell, who never suspected this incident, thought of meeting Venna immediately.
"But for me it's not important, because I'm in Japan, my mother is alone in Kediri, my sister is in Jakarta with her mother, only Uncle Ferry, my mother is alone outside the city, what's in my brain is how to meet," said Verrell.
Verrell firmly said that after the domestic violence incident allegedly perpetrated by Ferry Irawan, Venna Melinda had not heard a word of apology to the children.
"To me personally, not yet," said Verrell.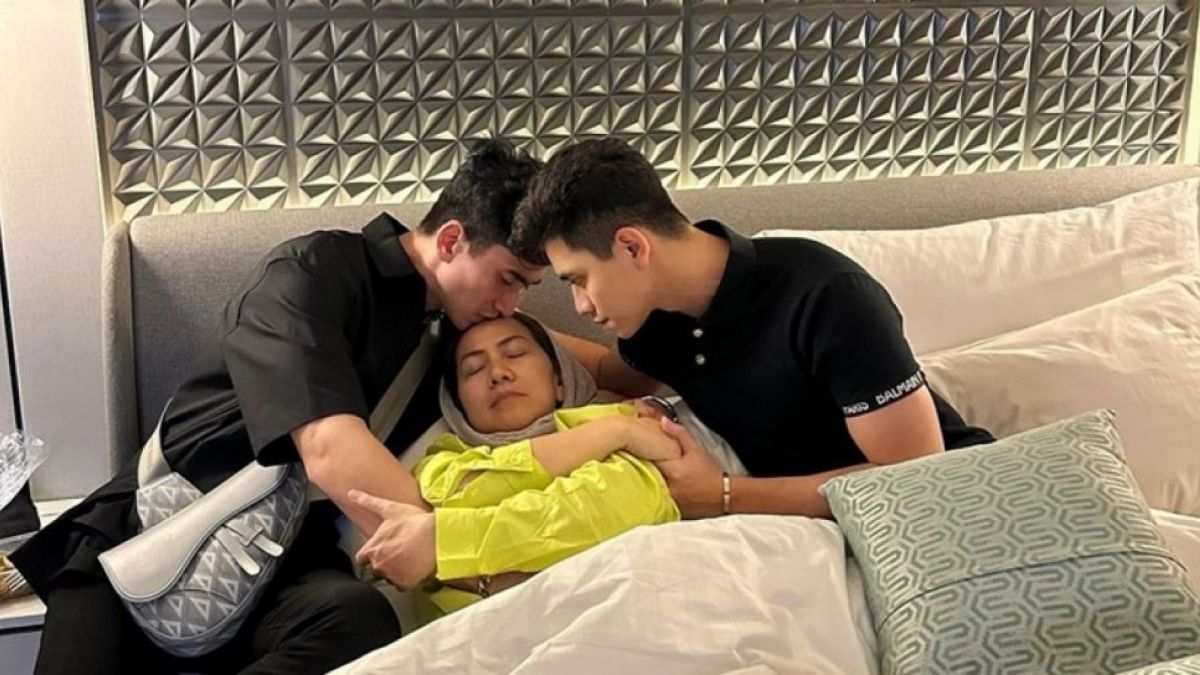 Verrell Bramasta and Athalla Naufal guarding Venna Melinda after Ferry Irawan was suspected of being a victim of domestic violence. (source: Photo: Instagram – @bramastavrl)
But Ferry Irawan recently sent several videos as his apology for the incident.
"I think he sent a video, I don't know, I think it's in a group, it's like an apology," explained Verrell.
As a boy, it is certain that Verrell Bramasta felt emotional when he saw his mother become a victim of domestic violence. He even wanted to invite Ferry Irawan to fight.
But Verrell still had a clear mind not to do that. Even his biological father had discussed this with him.
"I had a chance to chat with papa, papa gave a very wise message," explained Verrell Bramasta.
Verrell's father said that solving problems by fighting was neither wise nor good.
Even though Ivan Fadilla has become an ex, he still attaches importance to the health of Venna Melinda.
Ivan didn't want Verrell to have the intention of taking revenge on Ferry. Verrell was asked to focus only on looking after his mother.
"What to do with punching and punching is an easy matter, anyone can if I want to hit easily, but that's not important because the most important thing is mom. Mom's business is done and it's fine, mom can come back healthy, focus on that first," said Verrell.
Loading…