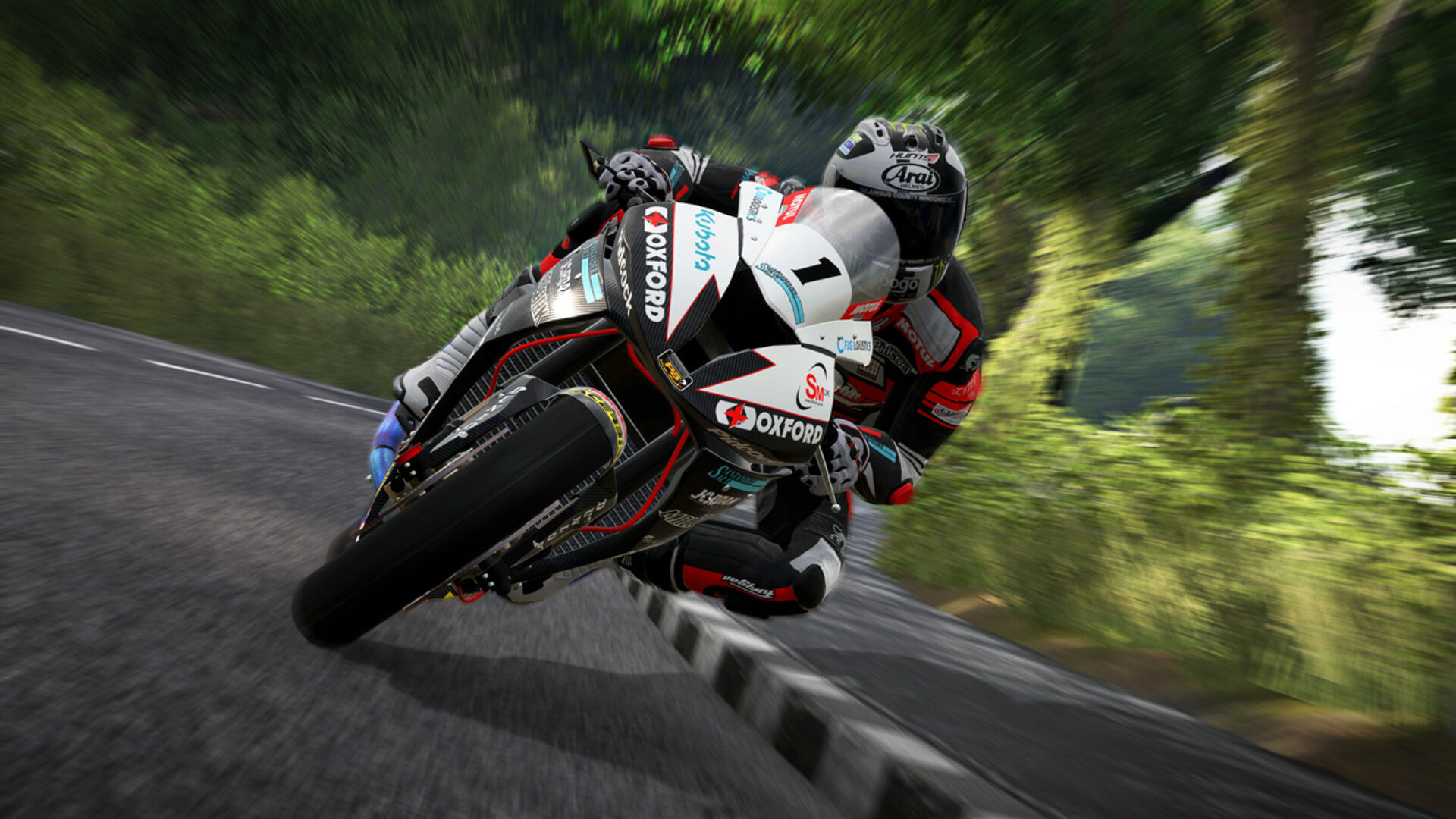 Announced some time ago during the Milan Games Week, TT Isle Of Man: Ride on the Edge 3 had already shown the famous Isle of Man TT Races driver Davey Todd in a short film (find our article dedicated to this address) and now the title is back to being talked about and is shown in the first, real gameplay video.
In the game there will be numerous dangers that the players will encounter; along the way you will see some iconic buildings such as the numerous churches, the Railway Inn, the twisted chimneys of Glen Vine or the Crosby Hotel. But here is the complete list of contents and features of TT Isle Of Man: Ride on the Edge 3:
A total of 200km of drivable roads looking for points of interest and challenges to complete, including 60km of the Snaefell mountain course 32 different circuits, including current and historic routes Approximately 40 Superbike and Supersport bikes and riders Improved physics for greater precision in cornering and brakingMany bike upgrades to get the best performanceA new "Open Roads" approach to freely discover the Isle of Man11 different types of activities, two of which can be customizedMultiplayer with the possibility to create open or private online groupsOnline competitions and weekly events and monthlyCross-gen compatible gameplayA smart delivery offer that allows players to enjoy old and next-gen versions of the same platform after purchasing any version of the game
The released gameplay (which you find at the bottom of this article) lasts about three minutes and allows you to take a look at the graphics, game dynamics and much more. We just have to wait for further statements from the development house, stay tuned to the matter.