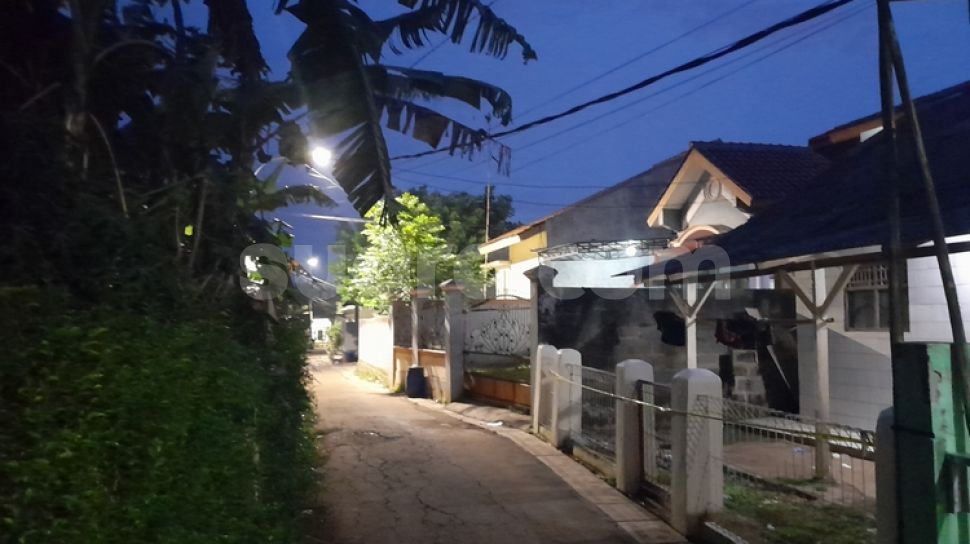 Suara.com – The serial murder case by Wowon cs shocked many people. How could a man whose full name is Wowon Erawan alias Aki kill his family which included three wives, children who were still toddlers, in-laws and two victims who were known to be migrant workers.
Until now, the police are still concluding that the total number of victims from Wowon cs' cruelty was 9 people died. However, this does not rule out the possibility that the number of victims could increase, given that there are still many mysteries in this case that are still trying to be unraveled.
Of the total 9 victims who died, 8 of them were said to have been executed by other actors, namely Solihin or Duloh. Meanwhile, one other actor, Dede Solehudin, was said to have played a role in collecting money allegedly from TKIs as well as the perpetrators who dug holes as graves for the victims.
A total of 9 victims include in Bekasi, Ai Maimunah (Wowon's wife), Ridwan Abdul Muiz (20); and Muhammad Riswandi (16), son of Ai Maimunah from his ex-husband Didin, the third died.
Also Read: Serial Killer Wawan Cs Earns a Profit of 1 Billion, Claims to Have Supernatural Powers to Multiply Wealth
The victims who died in Cianjur included Noneng (Aki's mother-in-law), Wiwin (Aki's first wife), Halimah (Aki's second wife), Bayu (Aki's son from Ai Maimunah).
Then Farida, who was a female worker (TKW), died in Cianjur. Meanwhile, the other TKW victim, Siti, was killed in Surabaya.
A number of facts were revealed from the serial murder case which was uncovered after the incident of five people suspected of being poisoned in Bekasi who were apparently deliberately poisoned by Wowon cs.
One of the latest facts uncovered by the police is the whereabouts of Dede Solehudin, one of the three suspects who apparently drank poison with four other victims at the house in Bantargebang, Bekasi City. Apparently, he deliberately participated in drinking poison to eliminate the motive for the murder.
"If the reason is to get rid of traces, it's as if he was to get rid of traces so it won't be found out that he (Dede Solehudin) participated in the poisoning," said Head of Sub Directorate of Jatanras Ditrekrimum Polda Metro Jaya AKBP Indrawienny Panjiyoga quoted, Saturday (21/1/2023) .
Also Read: New Facts on Serial Killers from Bekasi to Cianjur, Wowon Surrenders His Wife to Murdered Out of Heartache
Another fact is that Wowon and Duloh targeted another victim, namely their neighbor in Cianjur named Ujang Zaenal. Luckily, Ujang was still safe, even though he had to undergo treatment at the hospital for four days.
Sadly, the attempted murder of Ujang was carried out by Wowon and Duloh not long after their action of poisoning five people in Bekasi.
"After the Bekasi murder incident. Based on the testimony of the two suspects and confirmed with the victim's statement, that the suspect on behalf of Solihin attempted to murder the suspect's neighbor, Ujang Zaenal," said Head of Public Relations of Polda Metro Jaya, Kombes Pol Trunoyudo Wisnu Andiko in his written statement, Sunday ( 22/1/2023).
Trunoyudo explained, the mode of the attempted murder was by inserting two packs of poison into 1 sachet of leftover coffee from the Bekasi TKP.
"And the fence was placed in front of Ujang's house. And it turned out that the coffee sachet was indeed brewed and drunk by the victim Ujang Zaenal," he said.
Trunoyudo revealed why Wowon Cs intended to kill neighbors. To the investigators, they admitted to throwing jinx away.
Next page: Mysterious Crying at the Wowon House