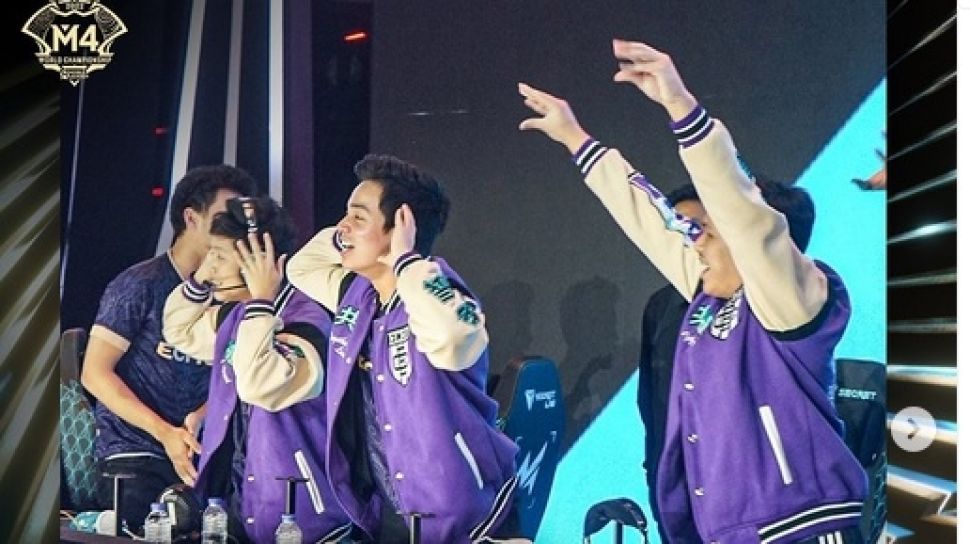 Suara.com – Onic Esports was forced to follow RRQ Hoshi's footsteps down to the lower caste of the Mobile Legends M4 World Championship after defeating Echo from the Philippines on Thursday (12/1/2023) in the upper bracket semifinals.
Sanz et al lost badly with a score of 3-1 from Echo in the match which was held at the Tennis Indoor Senayan, Jakarta. Here are today's M4 results:
The Valley 1 vs 3 RRQ AkiraOnic 1 vs 3 Echo
The match between Onic and Echo which started at 18.00 WIB today was indeed tense, even though Echo has shown its dominance from the start.
In the first game, Echo won convincingly with a score of 18-12. However, it took Echo more than 20 minutes to end Onic's resistance.
Also Read: Disappointed Netizens RRQ Hoshi Loses in M4 Elimination Round: The Game Has Been Good, But GG's International Blacklist Is Complete
Entering the second game, Onic rose. Relying on Moskov's hero in the hands of CW alias Calvin Winata, Onic managed to subdue Echo's resistance in the 21st minute. The score was 21 – 17 for the Yellow Hedgehog team.
But in the third and fourth games, Onic didn't move. Echo played more patiently and disciplined. In the third game Onic fell to his knees in the 11th minute while in the fourth game Echo sealed victory in the 21st minute.
With that defeat, Onic had to go down to the lower bracket, following in the footsteps of RRQ Hoshi who also lost to the Filipino team, Blacklist International.
In the lower bracket, Onic will fight against The Valley from the United States. Meanwhile, RRQ Hoshi will face Falcon Esports from Myanmar. There is a big possibility that RRQ and Onic will face each other in the lower bracket final to win a place in the Grand Final.
Meanwhile, Echo will advance to the upper bracket final and face her compatriot, Blacklist.
Also Read: RRQ Hoshi vs Blacklist International on M4 Breaks a New Mobile Legends Record
Thus today's M4 results. Always excited to support Indonesian teams, Onic Esports and RRQ Hoshi at M4!