We bring more interesting statements from Fire Emblem Engage! The information comes from Nintendo's recent interview with the developers.
Specifically, the third and last part of this interview has now been published and has allowed us to learn interesting details. For example, it has been explained how it was decided the function of the merger with Emlemas in the game.
This is what the creatives shared in relation to the challenge it represented for the difficulty of the game:
Nakanishi: It was a very difficult feature to build.

Yokota: Yes, and this title also adopts the triangle of weapons. This is U

Nakanishi: However, it wasn't just balancing the triangle of weapons that was difficult. For Fire Emblem Engage, we were looking for a clear and compelling direction, but if we made the characters too strong early on, we were concerned that players wouldn't find the game very challenging. Also, due to the nature of this game, where the player tactically moves characters on a square-based grid, it was difficult to introduce an ability that was too dynamic, even for Emblems.

Tei: Even though we came up with many different abilities, the scene designer said, "If the character can move up to five additional grid spaces when Engaging Sigurd, the tactic would be broken and there wouldn't even be a battle!" For our part, we were thinking that the characters actually need to move beyond that, because without that, we won't be able to communicate the increased movement of the characters, nor would it look appealing. (laughs)

Nakanishi: We wanted more mobility and teleportation, as well as dynamic moves like healing all allies at once. Come to think of it, our requests were pretty outlandish. (laughs)

Tei: But unless we allowed each Emblem to use abilities that stood out, we couldn't communicate the appeal of their appearance and abilities. So we had planning director Ishii-san join the team in the middle of development asking him to make everything work somehow, including movement distance and teleportation.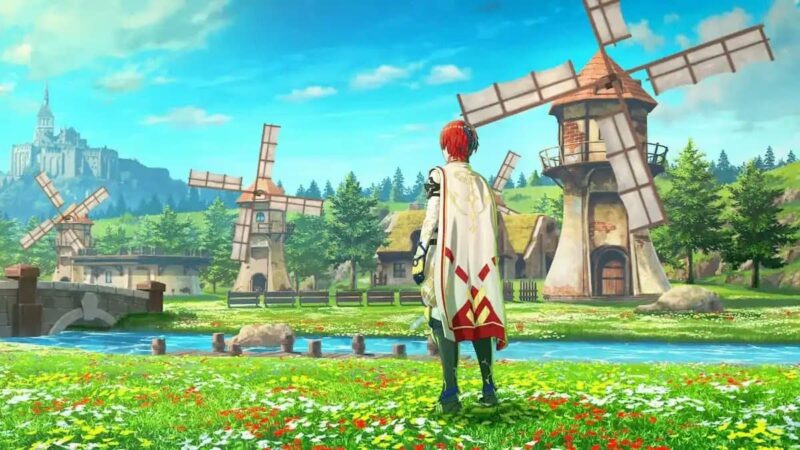 On the other hand, they have also commented how relationships with Emblems work:
Tei: In previous titles in the series, there was a feature called Support Conversations that strengthened the relationship between characters. For this game, in addition to support conversations, there are also Link conversations that occur between Emblems and characters.

Nakanishi: Once the level of Bond is deepened between a character and an Emblem through Bond conversations and so on, the character can inherit the abilities of the Emblem and use them even when the character is not wearing the Emblem Ring.

Not only that, but as your Crest Bond develops, you can inherit weapon skills and switch to classes not previously available to those characters. For example, by strengthening the relationship between an Archer character and the Crest of Marth, that character will inherit the swordsmanship that Marth uses and will be able to switch to a sword class.

Not only does it help you better understand the story by learning the background of each character, but I hope it will also add new gameplay features that players can enjoy even more.

Tei: Since the story of this game doesn't branch out into multiple plot lines, I hope players will enjoy choosing the couples they like and strengthening their favorite characters to the fullest.

Let me share another way Emblems will enhance the gaming experience. Emblems can use Engage Weapons, and players can strengthen those weapons by collecting various materials in the world of this game.

Nakanishi: Each player will likely have their own unique way of building and strengthening their characters. As a result of allowing all 12 emblems to fuse with all characters, we now have various attacks and weapons available and can fight in a way that has never been done before in the series. For example, you can even give armored units, often placed on the front lines to fend off advancing enemies with their high defense stats, a recovery staff to protect and heal their allies.

Yokota: Online play is also available, so we hope players will enjoy it in various ways and also use it as a place to show others the characters they've developed.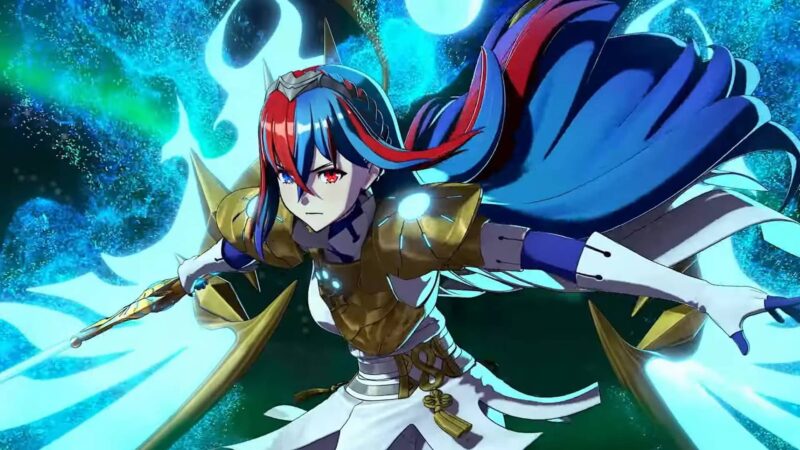 What do you think? If you are interested, you can take a look at our full coverage of the title, which opens on January 20, 2023, at this link. You also have below its characteristics:
Fire Emblem Engage
The new installment in the Fire Emblem series takes place in Elyos, a continent made up of four nations that surround a Sacred Land. A thousand years ago a bloody war broke out between Elyos and the Fallen Dragon. During the conflict, the inhabitants of Elyos invoked heroes from other worlds to help them: the so-called Emblems. Warriors from different nations fought together alongside them and eventually succeeded in banishing the Fallen Dragon. However, certain signs portend the imminent return of this fearsome enemy… In this adventure you will play Alear, a Divine Dragon who awakens a thousand years after the war without any memory. Prepare for the challenge and fight alongside your allies in combat that combines role-playing and strategy to thwart the return of the Fallen Dragon. Empower yourself on the battlefield by summoning the Emblems, including Marth, Celica and other heroes from previous Fire Emblem installments, that inhabit the interior of Emblema rings. By donning these rings, Alear and his allies can borrow the power of these Emblems, thus improving their attributes and accessing much more powerful abilities. Heroes can also use powerful magic to "fuse" with the Emblems, combining their powers and unlocking unique attacks to lay waste to the enemy.
A great adventure awaits you! Meet different allies and enemies in each nation, discover the Crests that slumber in each ring, and bond with them in this fight to save the world.
Fuente.