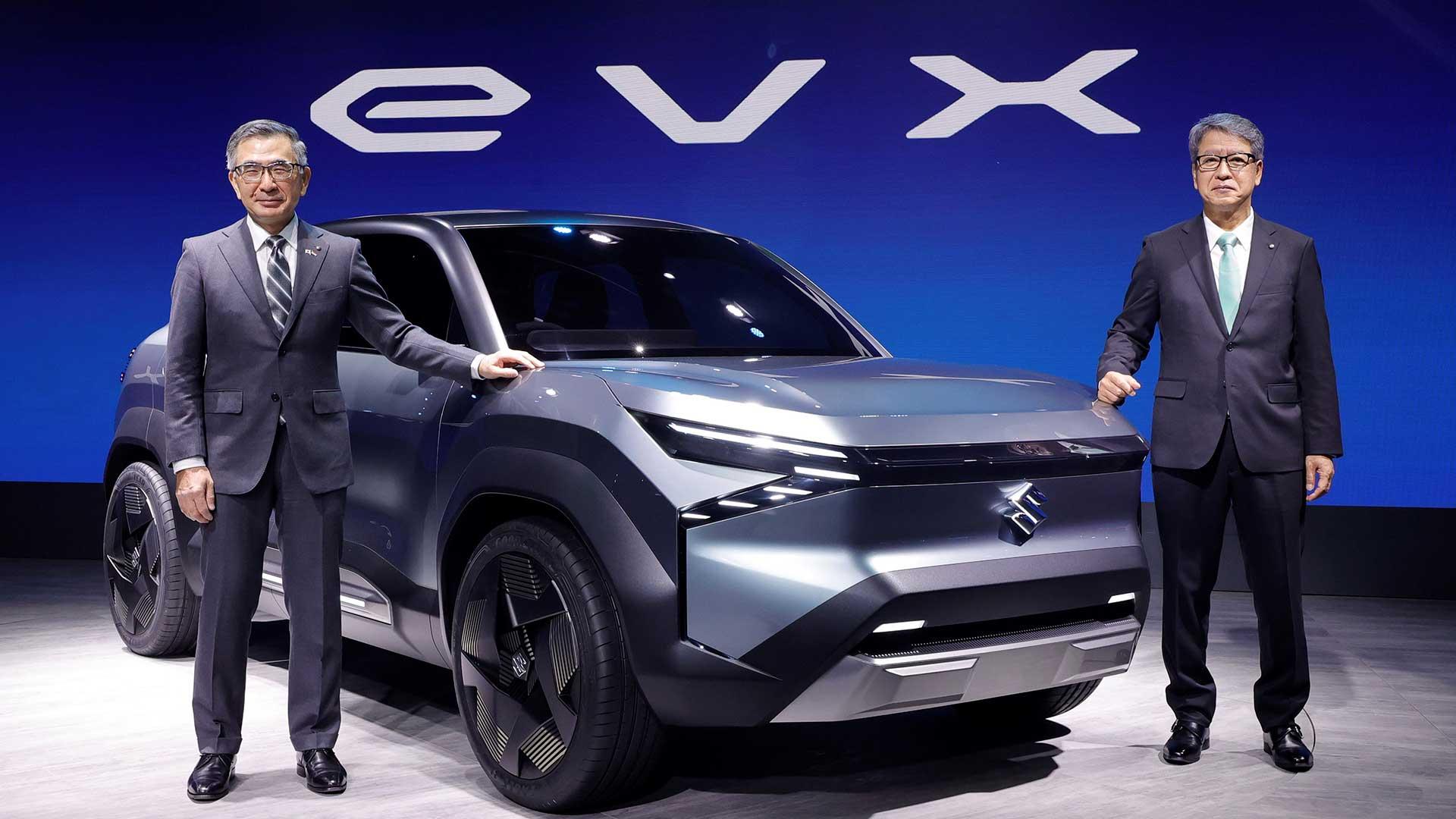 We take the bingo list of car concepts in 2023. Electric? Check. Crossover? Check. An 'e' in the name to indicate that the model is electric? Check. In that respect, this SUV concept from Suzuki has already succeeded. Suzuki calls this study model the eVX and it has two years to mature. We should see the production version of the Suzuki eVX in 2025.
Suzuki unveils the eVX at the India Auto Expo. Chairman Toshihiro Suzuki was also present there. He indicates that this SUV concept is an important step for the brand: "At the Suzuki Group, we address global warming as a priority. That is why we are promoting a range of global measures to reduce greenhouse gas emissions.'
The range and dimensions of the Suzuki eVX
In terms of design, Suzuki keeps it close to itself. You immediately recognize the high shoulders and the chunky nose as a Suzuki. Which is quite clever, since Suzuki hardly has a corporate identity. Suzuki's SUV concept contains a battery pack of 60 kWh, which allows it to travel 400 kilometers.
It is 4.3 meters long, 1.8 meters wide and 1.6 meters high. This makes it a compact SUV, comparable to a Renault Captur. The "4X4 DNA" referred to by Suzuki indicates four-wheel drive for the Suzuki eVX. Let's see what's left of this concept in two years.