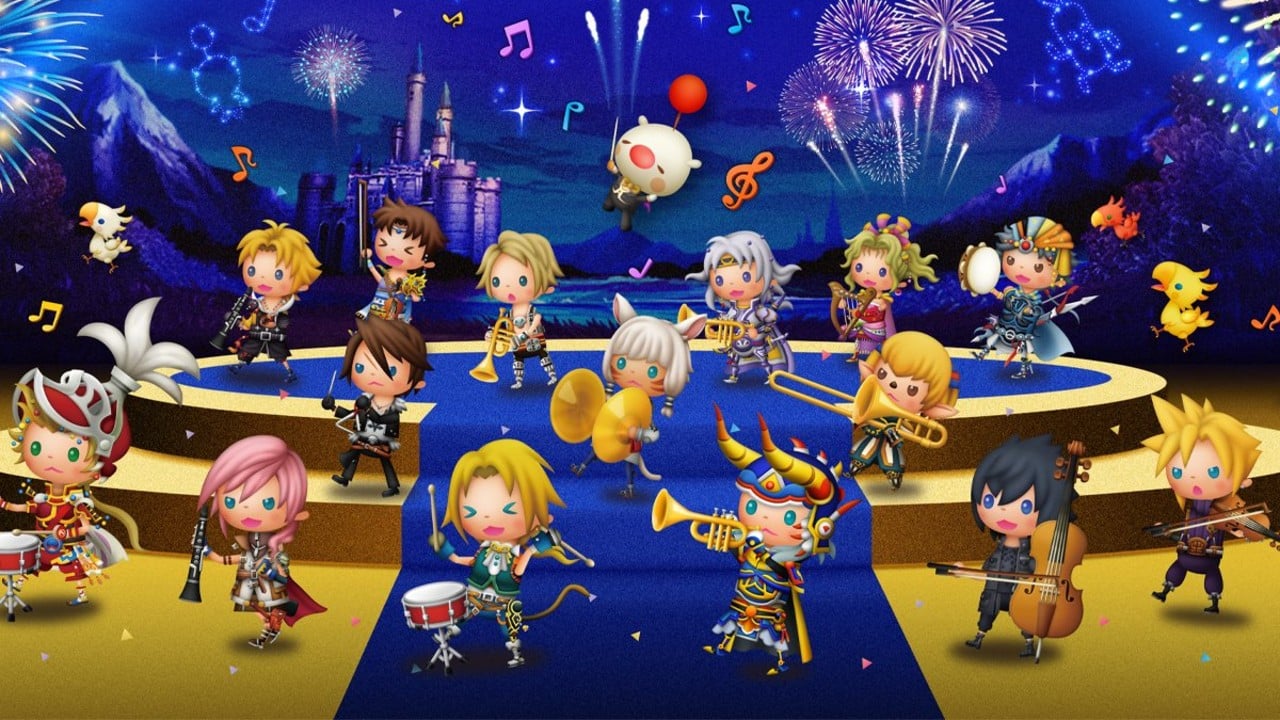 Square Enix announced that a demo for his next rhythm game, Theatrhythm: Final Bar Linewill be available on PS4 and Nintendo Switch on February 1st. it will also continue in the full game. According to the announcement, the demo of Theatrhythm: Final Bar Line will give players access to 30 of the 385 songs in the full game. These songs will range in three different types: Battle Music Stage (BMS), Field Music Stage (FMS) ed Event Music Stage (EMS).
With the launch of the base game with 385 songs and 27 more songs in the DX versionalso the Season 1 DLC will add 90 more songs to the game. The first DLC, the SaGa Series Pack, will be released together with the title. Below is an overview via the Nintendo page:
A rhythm action game with 385 carefully selected songs from the entire Final Fantasy series. Included are well-known songs by 46 different gamesincluding the latest chapter music from FFI to FFXV of the main series, as well as remakes, spin-offs and various soundtrack CDs.
Relive exciting battles and sublime emotions accompanied by wonderful music and videos. Press keys to the beat of the music to hit triggers that move across the screen in 3 different stage types. With easy-to-learn controls and four different difficulty levels, everyone can join in and have fun. Experience the new and wild Multi-battles online to play all together. Thwart other players' plans and use Gust abilities skillfully to turn the tables and win. Remember to exchange ProfiCards when the battle is over. Discover cute versions of many classic characters and monsters from the series against the backdrop of exciting RPG battles that follow the rhythm of the action. Create and upgrade your team to pass the next stage.
Theatrhythm: Final Bar Line will arrive on February 16 on Playstation 4 e Nintendo Switch.
A free demo for Theatrhythm Final Bar Line launches February 1st for PlayStation 4 and Nintendo Switch! Music to our ears!

Practice with 30 songs and carry your save data to the full game.

Here's what else you need to know: https://t.co/UyoiBiUy2k pic.twitter.com/UcMsjtvWrY

— FINAL FANTASY (@FinalFantasy) January 30, 2023