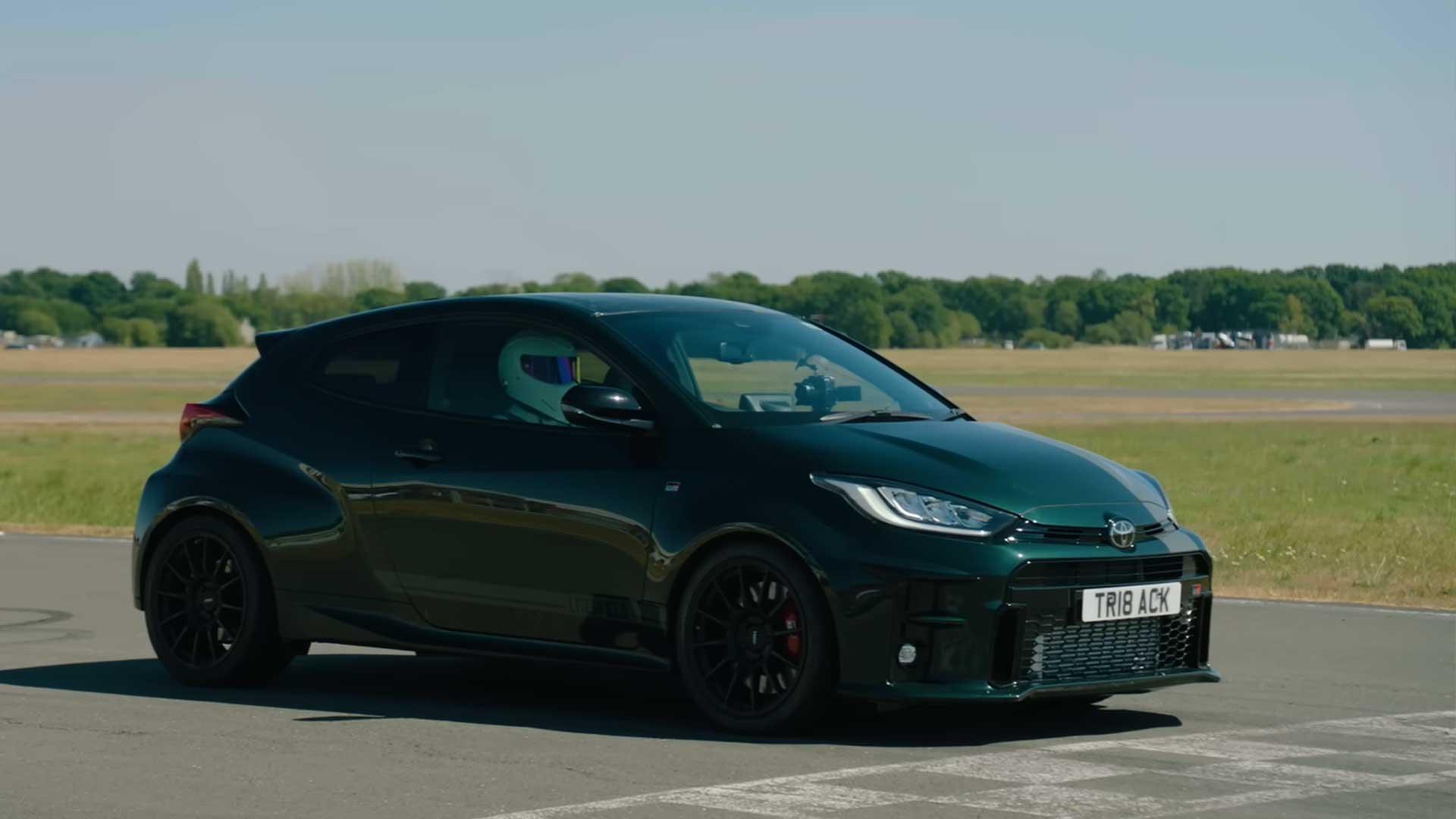 Yes, the Japanese hot-hatch could apparently be even tougher. British tuner Litchfield bought two copies of the Toyota GR Yaris and rebuilt them. Fittingly hot, we sent The Stig onto the track on one of the hottest days of the summer for some laps in Litchfield's GR Yaris. Of course our driver has again tried to get the most out of the car.
The goal of the tuned Toyota GR Yaris, according to the tuner, is to make the car "more usable and fun to drive." Even more fun to drive? According to Litchfield, this is partly due to more power. The 1.6-liter three-cylinder has become about 40 hp stronger; from 260 hp to over 300 hp. In addition, it is 40 millimeters lower on its feet, but what does all that do to the speed?
How fast is the tuned Toyota GR Yaris?
The Stig manages to complete the lap of the TopGear circuit in 1 minute and 25 seconds. This makes it 0.6 seconds faster than the previous Civic Type R. Doesn't that say much? The GR Yaris without Litchfield package takes 1 minute and 27.5 seconds to complete the same lap. You can come home with that. View the images of The Stig in the tackled GR Yaris below.