The rumored remaster may be real.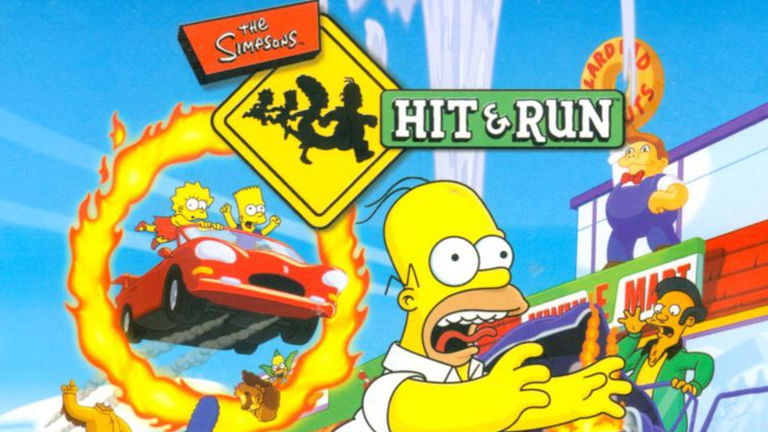 Promotional image of The Simpsons: Hit & Run.
join the conversation
Without a doubt, we can say that The Simpsons is one of the most important franchises in entertainment, especially if we refer to American series. We can come to argue about the quality of the last chapters, but the importance it has is completely unquestionable, even being considered as part of popular culture, like other greats of its style. For this reason, it is clear that different video games were going to be made based on these characters, although the reality is that we can say that this is part of the past, since most of these video games are already old.
Among these Simpsons video games there is always one that manages to stand out above the rest, and that is The Simpsons: Hit & Run was the one that best got us into the series, with a fully explorable Springfield, in the style of the Grand Theft Auto of the time. Now it has emerged in detail that could indicate that we will soon receive a remaster or something like that.
The 10 Best Episodes Of The Simpsons According To IMDb
A sign of hope
Specifically, this detail that can give us hope is the release of its soundtrack on Spotifysomething that Disney tends to do a lot these days, but only with the products that they know work.
In this way we can see that this company knows the success of this game in its day, and the love that users currently have for it. In this way, we may be talking about a sign that tells us about Disney's next plans, something that fans have been asking for for years. We could even say that this would be the best time to launch a remastering of this title, and that is September 16, 2023 marks the 20th anniversary of the launch video game original.
It is true that the original director of the game has already expressed many times that he would like to work on this remastering, but we must be cautious. Although we are talking about a sign of hope, and that this year marks two decades since the original release, it is best to keep expectations to a minimum, to avoid possible disappointment if this remastering does not materialize in the end.
join the conversation