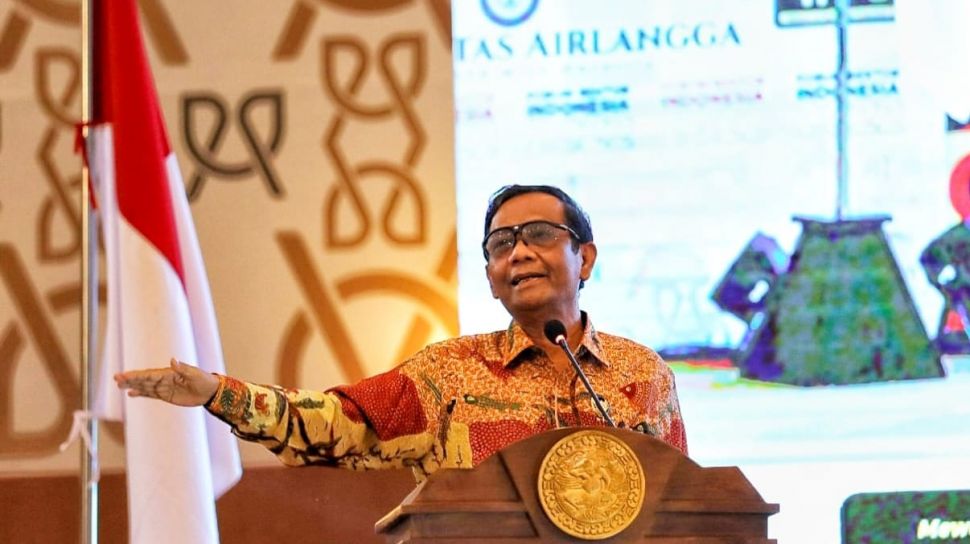 Suara.com – The Coordinating Minister for Political, Legal and Security Affairs (Menko Polhukam) Mahfud MD once revealed that there was a general trying to do underground guerrilla so that Ferdy Sambo could be free from punishment.
It is known, in the premeditated murder case of Brigadier Yosua, Ferdy Sambo was one of the five defendants the prosecutor demanded with the highest sentence, namely life imprisonment.
Meanwhile, four other defendants, namely Ferdy Sambo's wife, Putri Candrawathi, were demanded to be sentenced to 8 years in prison. The prosecutor also made the same demands on two other defendants, namely Ricky Rizal and Strong Ma'ruf.
Meanwhile, one more defendant, namely Richard Eliezer or Bharada E, was charged by the prosecutor with a prison sentence of 12 years.
Also Read: Issue of Penal Orders, Kompolnas Calls 'Underground Movement' Part of the Sambo Strategy
Returning to Mahfud MD's statement, he ensured that the prosecutor's office was not influenced by underground movements in the premeditated murder case of Brigadier Nofriansyah Yosua Hutabarat (Brigadir J) and the accused Ferdy Sambo.
"I can assure you that the independent prosecutor's office will not be influenced by these underground movements," Mahfud told reporters at the Kemenkopolhukam Office, Jakarta, Thursday (19/1/2023).
According to Mahfud, there are those who are guerrillas who want Sambo to be released, there are also those who want Sambo to be punished, but his party can secure this by guaranteeing the independence of the prosecutor's office.
"Some say about the brig general approaching A and B, whose brig general I told me to call, I'll have a lot of major generals later. If you have a major general who wants to put pressure on the court or the prosecutor's office, here I have a lieutenant general. So basically, just be independent," he said Mahfud MD.
The former Chief Justice of the Constitutional Court also confirmed that efforts had been made to remind the panel of judges and prosecutors to maintain independence in handling the case.
Also Read: Mahfud MD Talking about the Underground Movement, Family Attorney for Brigadier J: That should be investigated
The reason is that the case involving Ferdy Sambo, Mahfud called, made many people very interested.
Mahfud also responded to the public's disappointment regarding the demands for defendant Richard Eliezer or Bharada E who had become justice collaborators (JC) which were higher than the charges against the other defendant Sambo's wife, Putri Chandrawati.
"Go ahead, later there will still be pleidoi, there will be a decision of the assembly. I see that the Attorney General's Office is independent, and we will continue to guard it," he also said.
The public prosecutor (JPU) demanded that Sambo be sentenced to life imprisonment for the premeditated murder of Brigadier J.
Meanwhile, Bharada E was prosecuted by the public prosecutor with a criminal sentence of 12 years in prison, and Putri Chandrawati with a criminal sentence of eight years in prison. Meanwhile, two other defendants, Strong Ma'ruf and Ricky Rizal, were charged with eight years in prison.
The five were charged with violating Article 340 subsidiary Article 338 in conjunction with Article 55 paragraph (1) 1st of the Criminal Code.