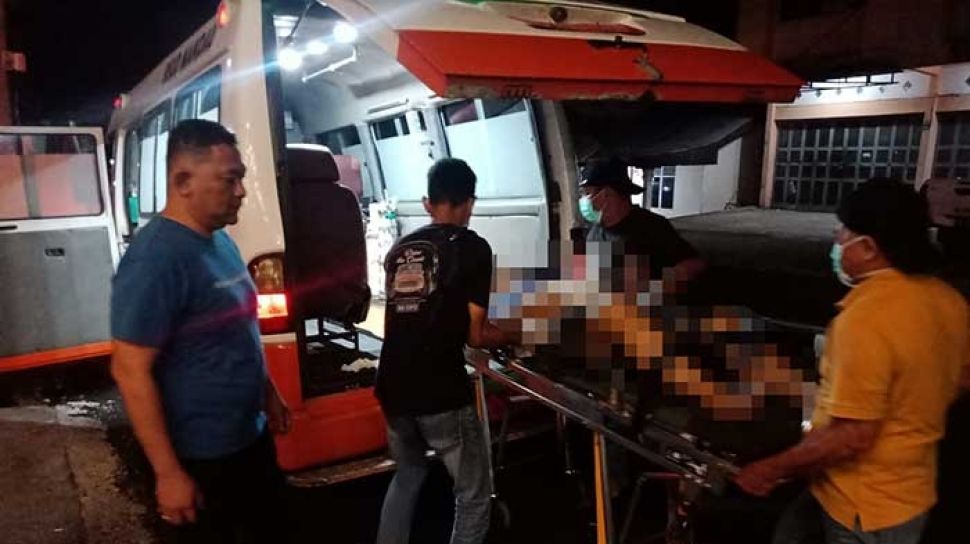 Suara.com – A sub-district head in East Kotawaringin Regency, Central Kalimantan, namely Siagano, who is the Telawang sub-district head, was found dead on the side of Jalan Jenderal Sudirman on Sunday (29/1/2023) afternoon.
"The information is valid, now his position is that he died at Km 60 Jalan Sudirman. The Murjani Hospital is already prepared. Mr. Sutriso (Director of Murjani Hospital) has already prepared it," said the Head of the East Kotawaringin Communication and Information Service, Multazam in Sampit, Sunday.
The news of the discovery of Siagano's body spread quickly through chat groups and social media. Pictured in circulating photos and videos, the smiling camat's corpse was lying on the grass by the side of the road.
The late Siagano was found wearing blue jeans and a brown T-shirt. It can be seen that the condition of the corpse was in a supine position with its hands pointing to the chest and already looking stiff.
Also Read: Confused by the Discovery of a 17-Year-Old Woman's Body in a River Stream, Mrs. RW Reveals This Fact
Multazam said Siagano was driving a car alone at that time. This can also be seen from a black official car with police number KH 8261 FW not far from where Siagano's body was found.
Temporary information, it is suspected that the deceased felt sick so he chose to stop by the roadside. It was then that the sub-district head lay down and died until he was found by residents.
Regarding the possibility of Siagano suffering from a serious illness, Multazam admitted that he had heard the deceased say that he was suffering from an illness, but did not mention the type of illness.
"I last met him during the Time Rally event last week. At that time I had a chat with him and Pak Ubaidillah (District Head of Cempaga Hulu). At that time he told me about his plans to seek treatment, even though at that time he was seen smiling all the time," said Multazam.
"I'm sick. I have to check immediately. Where is the best treatment in Jakarta," said Multazam, imitating Siagano's words.
Read also: Kebumen is excited, an elderly corpse is found lying in the building of the former Gombong I Health Center
Multazam did not hear any further about the deceased's conversations with other colleagues because at that time activities were immediately underway. However, at that time Siagano, who had served as Acting Head of the East Kotawaringin Transportation Service, was still seen with his trademark smile.
"He seemed eager to seek treatment in Jakarta. I then left. But it seemed he was indeed sick. According to information from the field, he was suspected of having a heart problem," added Multazam.
Regarding this sad news, Multazam said that the local government was very saddened by this disaster. The local government prays that the deceased will be accepted by His side and the family will be given the courage to accept this disaster.
The news of Siagano's death has not only caused deep sorrow for his family, but also employees within the Kotawaringin Regency Government. They lost a figure who had been well-behaved, cared for and protected them.
"Goodbye Mr. Siagano. You are a good person and always give encouragement and motivation to your men," said Rahmat, an officer who used to be on Siagano's staff.
Meanwhile, the evacuation of the bodies was carried out by the police together with a joint team. The cause of Siagano's death is not yet known. (Source: Antara)