[*]Two suspected Persis Solo bus throwers were managed by the police, after killing them. Based on data from Polda Metro Jaya, the two alleged throwers were Persita supporters.
[*]Karo Ops Polda Metro Jaya, AKBP Marsudianto told journalists, Saturday (28/1/2023) said that his party had arrested two suspected Persis Solo bus throwers.
[*]The individuals are named Heri Khaerudin, from the Tangerang area, and Gilang Romadon, originally from Tangerang.
[*]"We secured it after the incident at 17.45 WIB. Saturday night (28/1/2023) we secured the two persons," said AKBP Marsudianto.
Also Read: Show Glamorous Lifestyle Meeting Annisa Pohan and Mother Corla, Netizens: Do you still believe in Men's Speeches!?
[*]The Persis Solo bus incident occurred in the Jl. Diponegoro Boulevard, Bencongan Village, Kelapa Dua District, Tangerang Regency.
[*]"The two are suspected of being Persita supporters," he said.
[*]Due to the incident of throwing the Persis Solo bus, one official was injured. The effect of throwing stones caused the glass of the bus containing Persis Solo fans to break.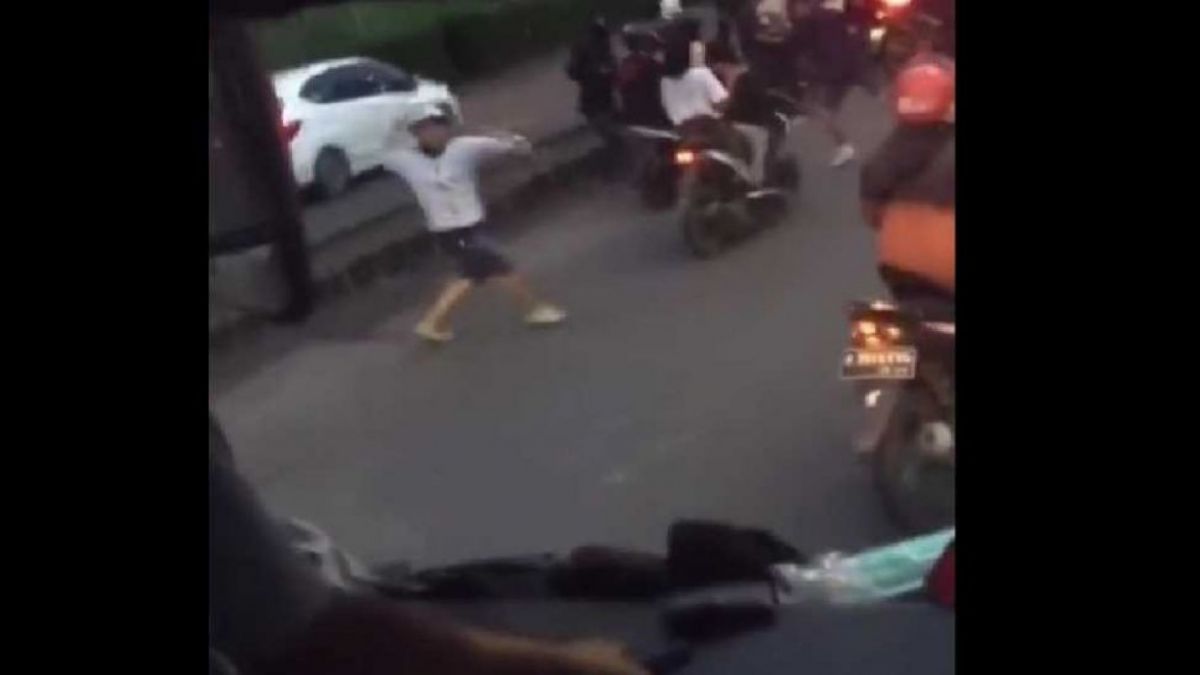 The Persis Solo bus was stoned after the match against Persita Tangerang (source: Screenshot/IG: @gavinkwanadsit)[*]To account for these actions, the two perpetrators were entangled in 170 of the Criminal Code for vandalism and abuse together.
[*]"The objects are buses and Persis Solo players and supporters," said AKBP Marsudianto.
Also Read: Gatot Nurmantyo Unites the Ummah: Preventing Political Polarization in the 2024 Presidential Election
[*]The results of the soccer match between Persis and Persita ended goalless, the two football clubs played at the Indomilk Arena Stadium. [*]
[*]Loading…